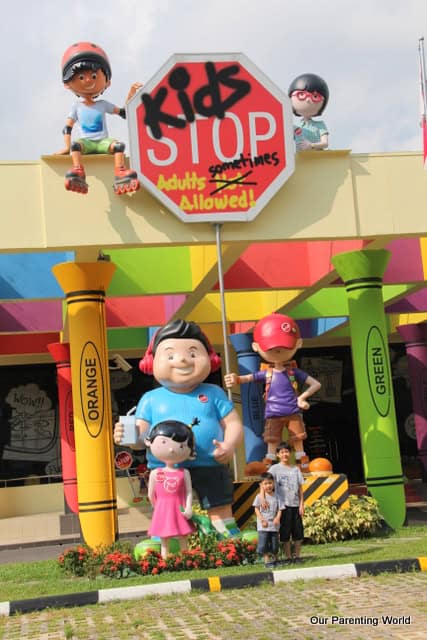 Our Parenting World, Gor Gor and Di Di continued our next mission to look for more Halloween fun activities in Singapore suitable for children. 
We are here at everyone including ours' favourite playground for Kids at KidsSTOPTM Park. Please click HERE to read about our previous visit. 

KidsSTOPTM will be organizing its very first Tricky Treats Halloween 2014. The event will be held from 27 October 2014 to 2 November 2014.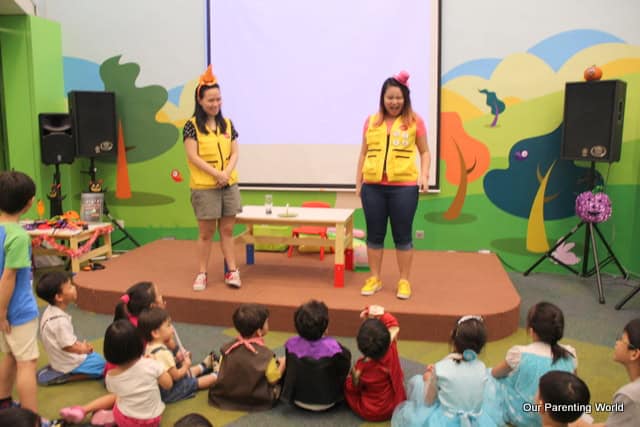 Planning a birthday party?
Gor Gor and Di Di are excited to know that KidsSTOPTM is also a good place to have a fun and unforgettable birthday party. 
The party hosts engaged and entertained the children through interactive games with science element in it. Is it magic or science? It is a one stop party fun where children also get to learn more about Science. 
Di Di and friends were invited on stage to join in the interactive games.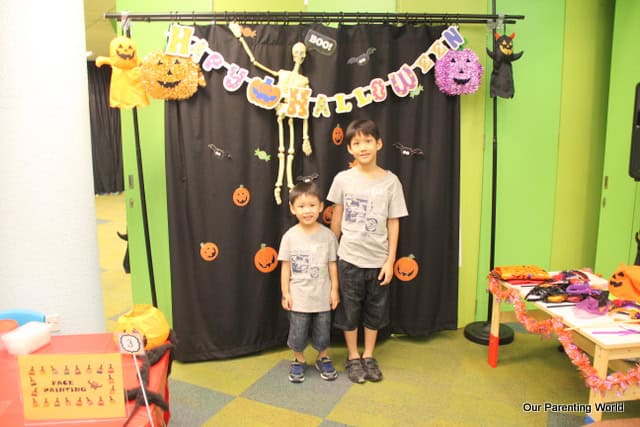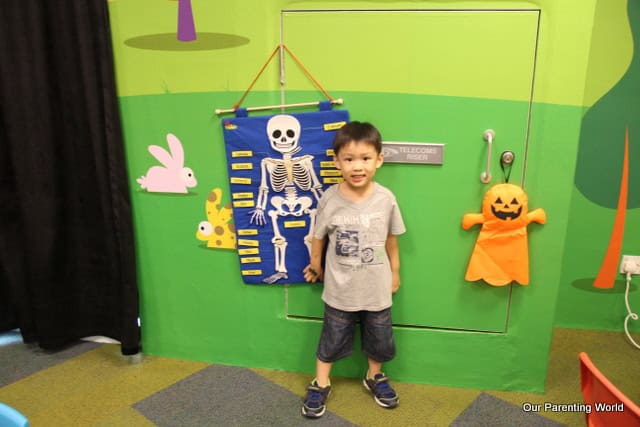 We proceed to start our Halloween Fun and we can't wait to check out the various exciting activities.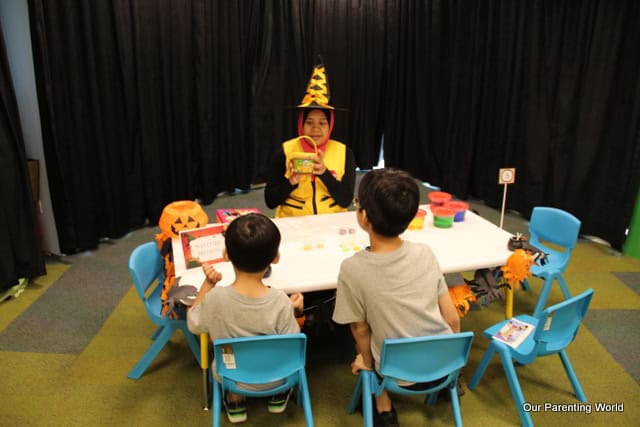 First stop, we get to concoct a witch's potion. That is so cool!
At this activity station, children get to make their own potion using different liquids. Through this, they get to learn about density and observe what happened when they mixed various liquid together.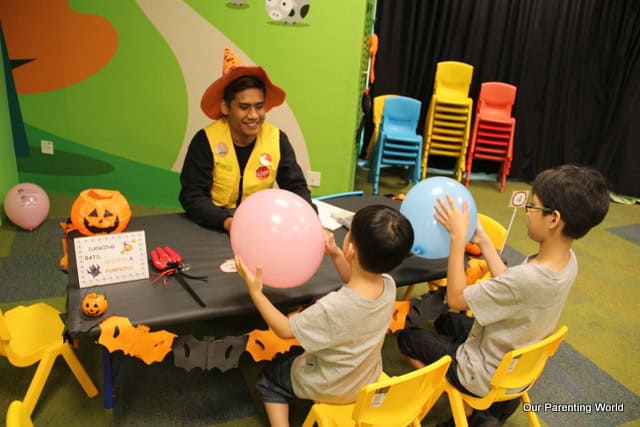 This is the Dancing Bats, Ghosts & Pumpkins station. What will the boys learn?
They get to know more about static electricity. Using balloons to rub on their head will create static electricity to make the little paper cut outs move and dance with the balloon. That is so interesting!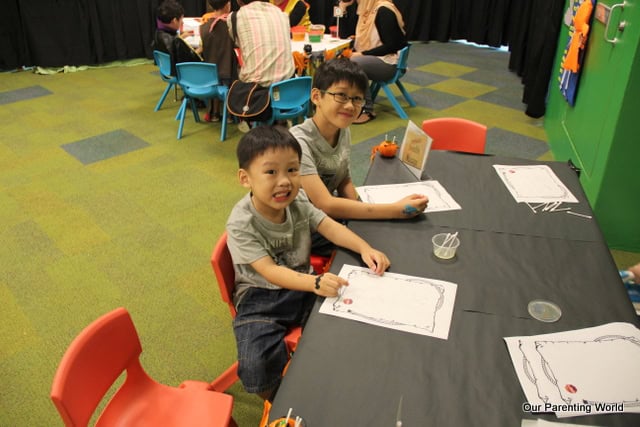 At the Invisible Message Station, the boys will write message and draw on a piece of paper. It's invisible!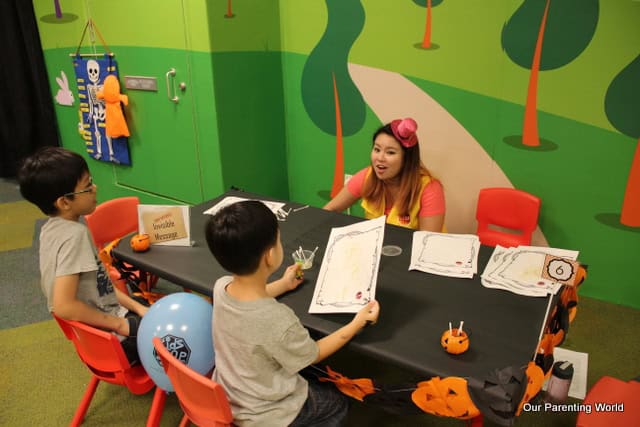 When the paper is heated, surprise, the message will magically appear. 
This is the Funny Faced Balloons station, what will the boys be required to do?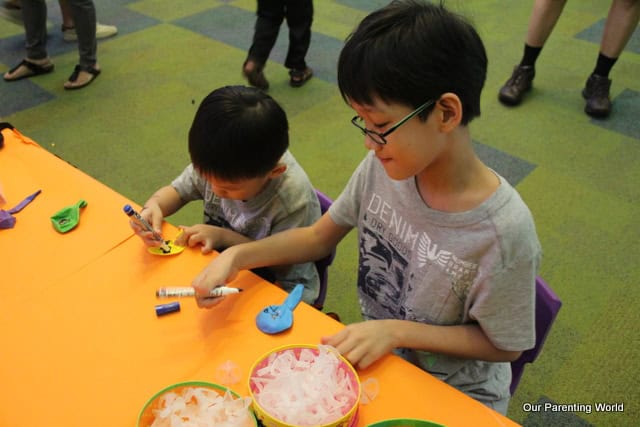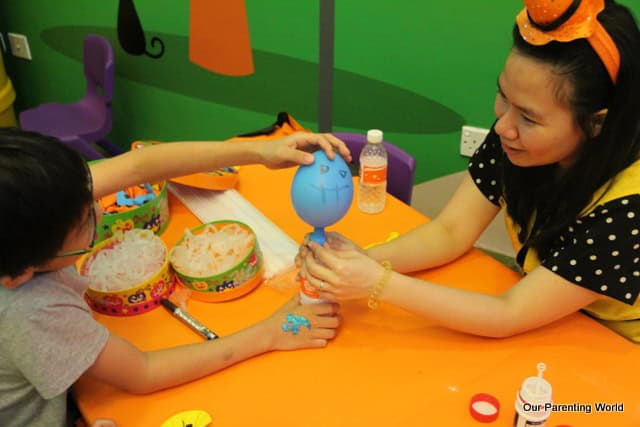 Children get to design their own funny face balloons and see them inflate just by using baking soda and vinegar.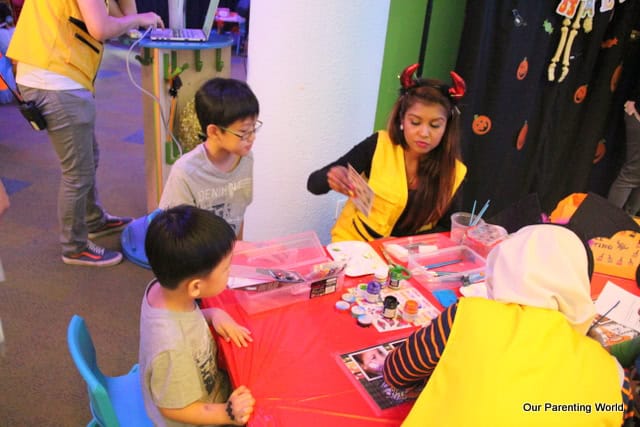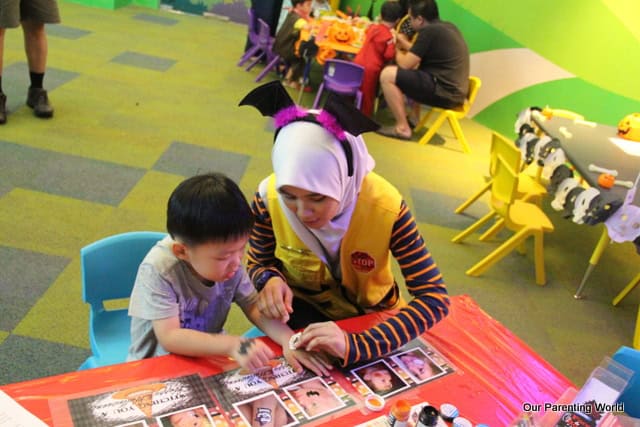 At the Face Painting station, children will get to choose their designs and the painting done by KidsSTOPTM very own talented play host.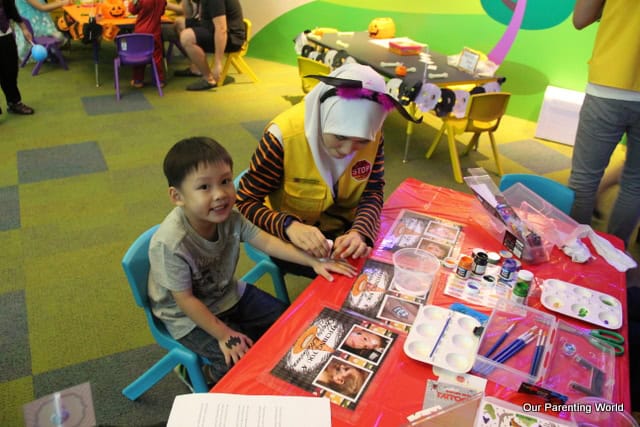 Di Di chose to do it on his hand as he wants to bring it to school to show his friends the next day.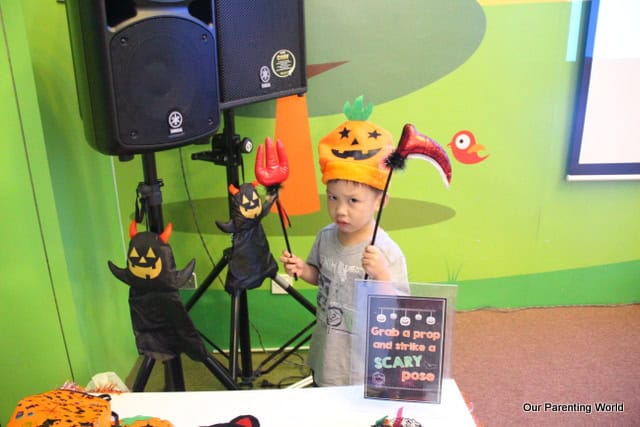 Come and strike a SCARY pose with a wide range of Halloween prop at this station.
Is my pose scary?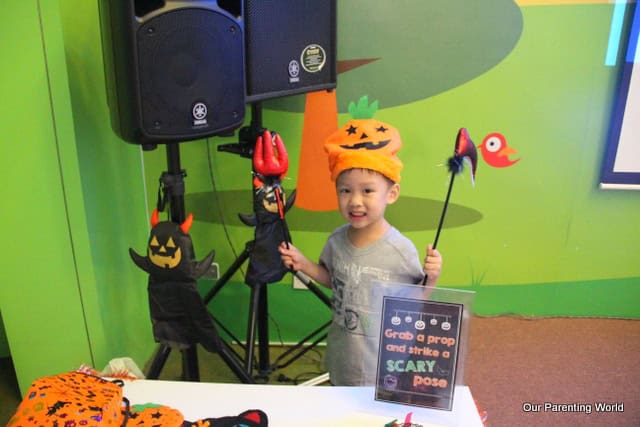 How about a cute one?
Our final stop is at the Skeleton Bone Hunt station. We need to search for the skeleton bones with the clues given to us.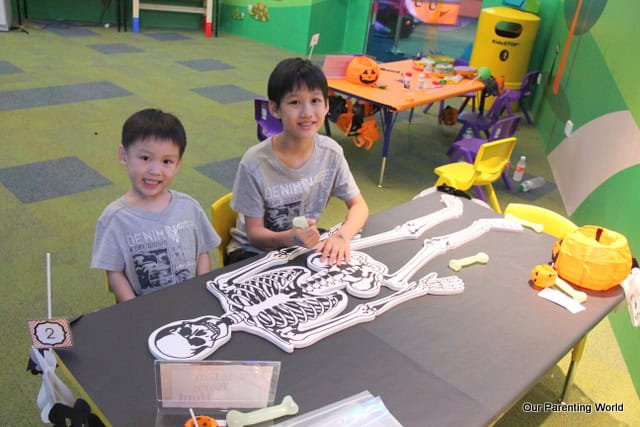 It is really fun! Using the clues given, we need to search for the correct zone where the bones are located, answer each question correctly at each zone, we will be given parts of the bones. Collect all the bones to complete the skeleton.
Yay! We managed to find all the bones!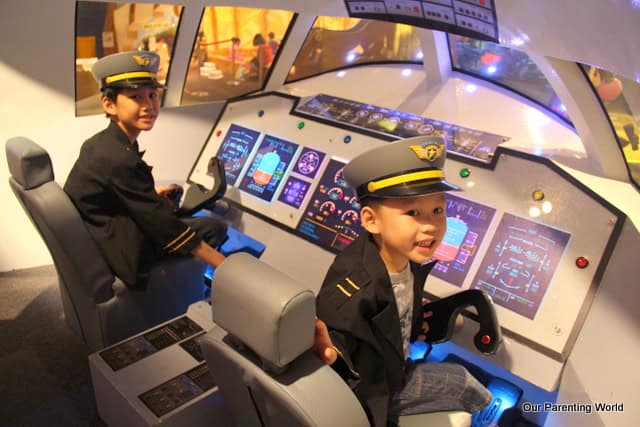 Thank you to the organisers and KidsSTOPTM for having us. We had a fantastic time! Do come and participate in the first ever KidsSTOPTM Tricky Treats 2014 Halloween from 27 October to 2 November 2014.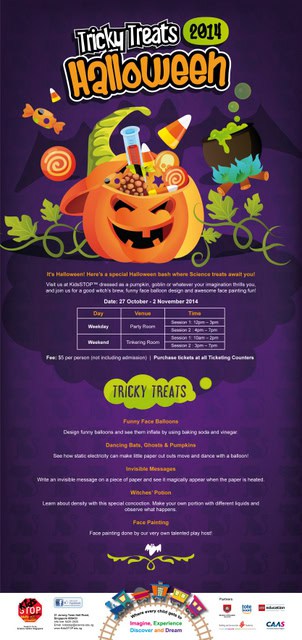 Please click HERE for more information.