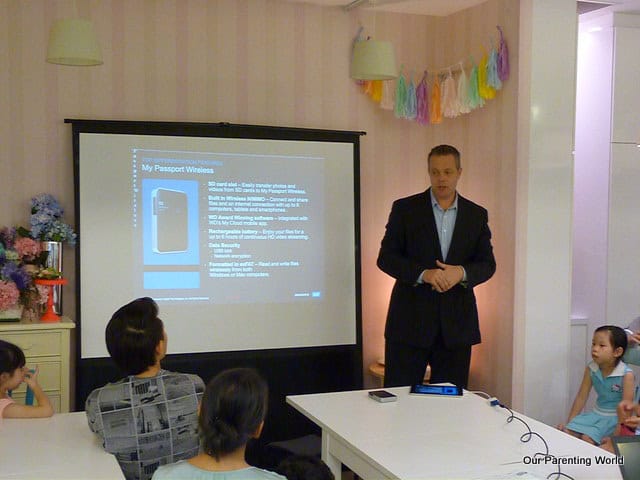 Our Parenting World attended the March holiday bake-off event organised by Western Digital where we were also introduced to the latest Western Digital's My Passport Wireless.
It is a smart and impressive Wi-Fi enabled device that allows you to free up space on your tablet, smartphone and up to 8 devices at the same time. It allows you to access any content stored on the drive. It has the ability to store and access up to hundreds of hours of movies and music, as well photos and other digital files. You can transfer your photos and videos from your SD card to keep on shooting. It has a rechargeable battery that you can get up to 6 hours of continuous video streaming and up to 20 hours of standby time. Best of all, it is one wireless drive for all your devices!
My Passport Wireless makes it easier for us to store all our content in one drive and we are able to access to the content wherever we are, its portable and convenient to carry around. Great for families who are constantly taking photos and capturing every precious moments of our children's growing years without worrying about the lack of space to store all these precious moments.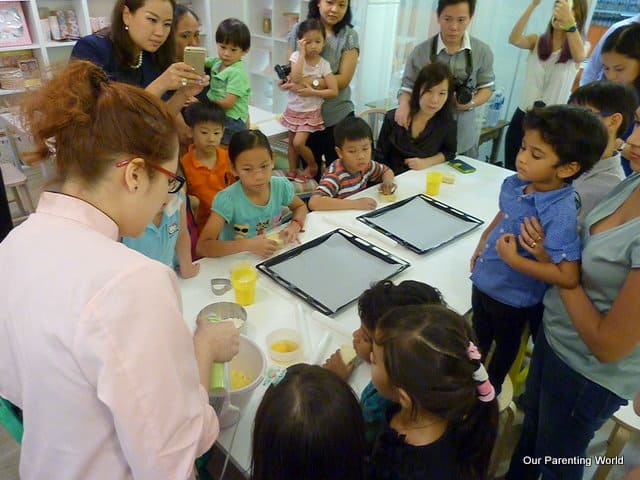 Western Digital invited parents and children to a fun afternoon session of baking workshop where they were taught how to bake a great, easy-to-make dessert. The children can't wait to start their baking session.
The children started to go hands-on working on the dough, decorating it and waiting for the cookies to be baked in the oven. They were so excited to see their finished cookies and can't wait to try them out.
To find out more about Western Digital's My Passport Wireless, the new portable wireless storage drive that connects to smartphones, tablets, cameras and more. Please click HERE.