The artisanal craft shampoo brand, Diane Bonheur is well-known for their "Farm to Hair" philosophy. Diane Bonheur has launched the new Blue Jasmine Series for fine hair that is formulated with cold-pressed single origin organic craft oils from Namibia, Africa, all lovingly blended with 100% plant-derived cleansers from Japan and infused with sweet, profound floral notes of Jasmine flowers from Grasse, France. 
Diane Bonheur uses natural extracts of Blue Jasmine flowers layered with Frankincense creates layers in the Blue Jasmine series' fragrance that is more lightweight and evenly blended. The oil is meticulously sourced and produced with an assurance of high quality. Upon using the Blue Jasmine range, it helps to add volume to your hair so that it looks airier and fluffier. If you have fine hair, you will be able to see the airiness volume in your hair after just one wash.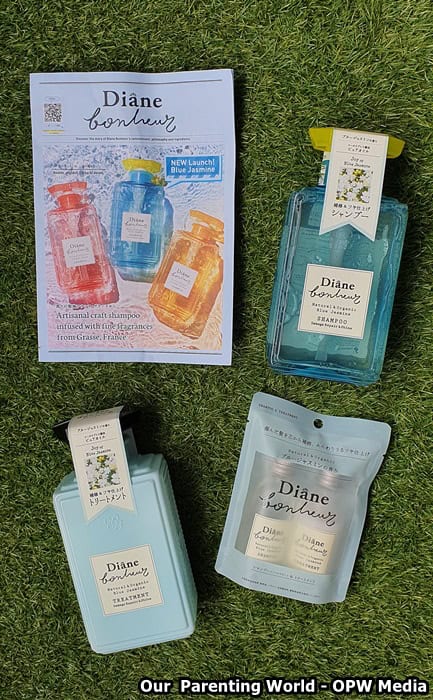 Give your hair the tender loving care that it deserves, try out Diane Bonheur's new Blue Jasmine Series today! The shampoo and treatment (500ml), is priced at $22.90 each and is now available at Watsons, Don Don Donki, BHG Welcia, Tokyu Hands, Shopee and Lazada.