Our Parenting World is pleased to announce that Marina Square Shopping Mall, one of Singapore's premier city centre shopping and dining destination has launched Singapore's LARGEST Augmented Reality Winter Wonderland that was built in a shopping mall.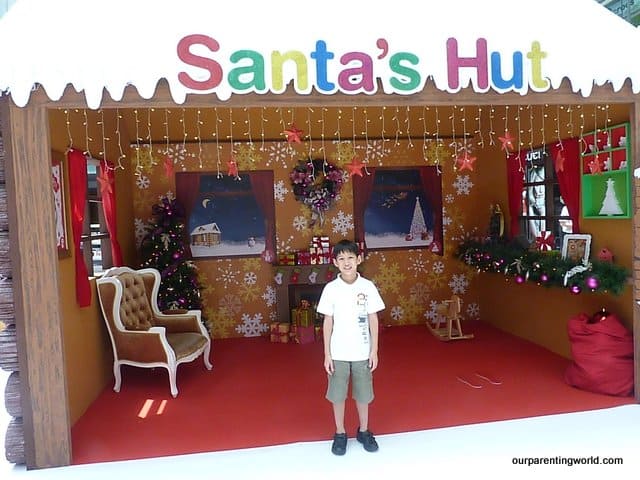 Come to Marina Square from 22 November to 25 December,  the main atrium will be transformed into a stunning "Winter Wonderland" complete with Santa, his reindeers, sleighs, snowmen, penguins, Santa's Hut, toy soldiers and a beautiful ten-metre tall Christmas Tree with sparkly ornaments and lights.
Let Our Parenting World, Gor Gor show you around the beautifully decorated Christmas theme main atrium.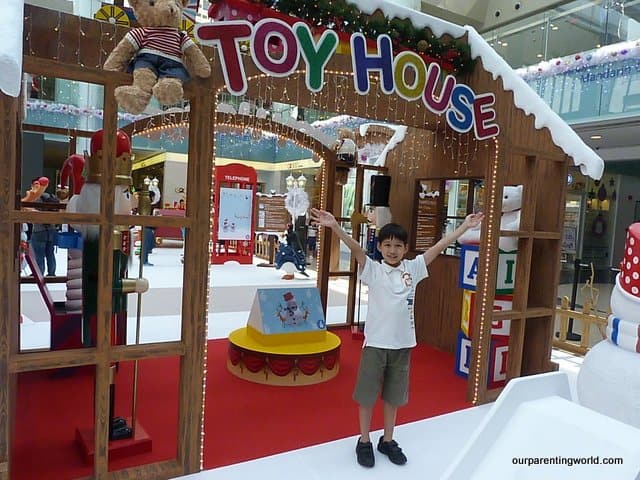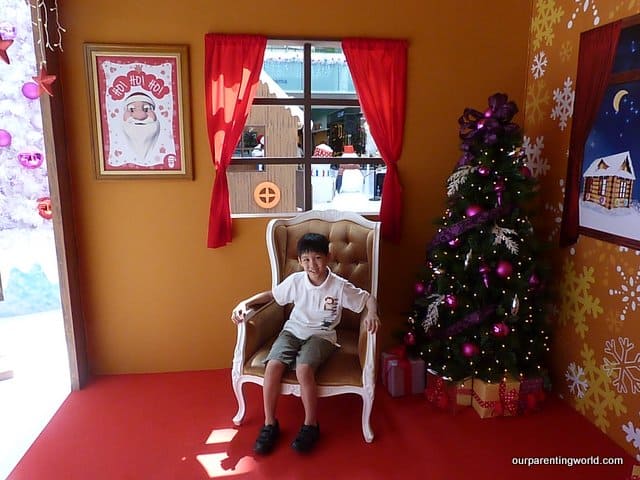 That's not all, Marina Square Shopping Mall has incorporated Augmented Reality (AR) into their Christmas display. More about AR, unlike virtual reality which replaces the real world with a simulated one, AR is viewed in real-time and information and activities can be overlaid on the real world. Users are then able to capture and save these images on their devices or share their photo memories with family and friends.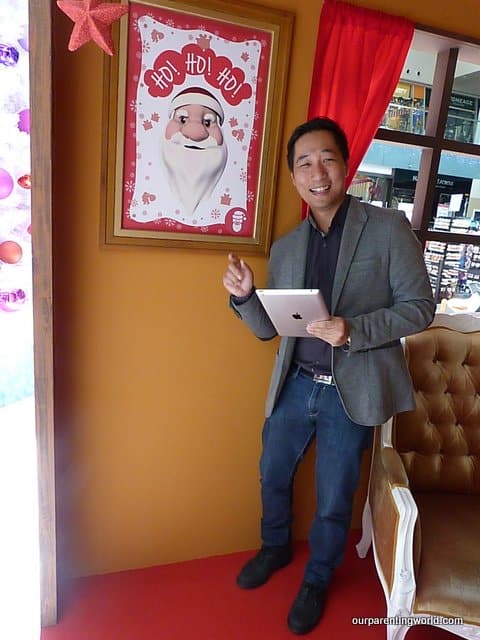 The free Marina Square AR Christmas App is available for download on iOS (6.1 and above) and Android (4.2) phones and tablets from 21 November 2013. Markers are installed at designated locations as the above picture where Santa Claus icon is located. Simply follow the easy instructions on their free app, mobile and tablet users can explore and uncover AR 3D festive characters. 
Not to worry if your devices are not running iOS or Android-powered phones. You can look for Santa's helpers who are stationed all around, they will be on hand with several devices to ensure you do not miss out on the fun and to help with any queries or activation of the app.
Besides Santa's helpers who will be around to help, clear instruction boards have been put up for the convenience of the shoppers.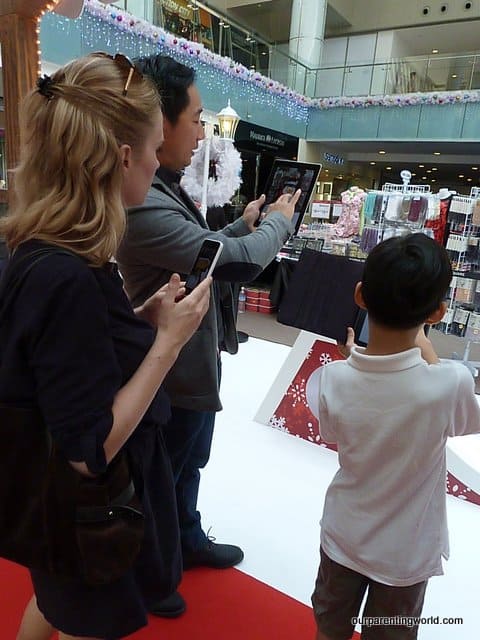 It is easy to do, adults and children can have fun experiencing with Augmented Reality Winter Wonderland.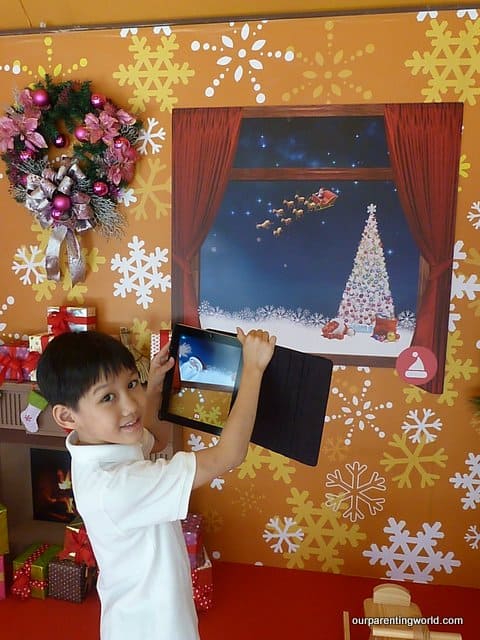 Look Santa Claus comes to live and he is waving at me!
Gor Gor was having fun interacting and playing with the interactive screen located at the centre of the atrium.
Here we would like to thank the kind and lovely organisers and Marina Square Shopping Mall for inviting us to the event and we had a good time!
Do come and bring the whole family down to Marina Square to experience Singapore's LARGEST Augmented Reality Winter Wonderland built in a shopping mall from 22 November to 25 December 2013.
Goodnews!
SNAP A PHOTO AND WIN A SAMSUNG GALAXY S4 AND DINING VOUCHERS!
Shoppers can get creative with their snap shots at the Augmented Reality Winter Wonderland and win great prizes. They simply upload their photos on Instagram with the tag @marinasquaresg and hashtag #MarinaSquareChristmas. TEN of the most creative shots will be picked each week from 21 November – 25 December 2013 and these 50 winners will walk away with $150 worth of dining vouchers.
At the end of this period, TEN photos will be picked by the Organiser from the weekly drawn entries and posted on Marina Square's Facebook to compete for the top THREE "most liked' photos. These top three winners will walk away with more dining vouchers and a Samsung S4 each. 
Please click HERE for more information of Marina Square Shopping Mall Christmas activities and promotion.