Gor Gor has another birthday party to attend. We decided to bring them to
Marina Bay Sands
to have lunch and spend some time before going to the party.
Candid photos of Di Di at the restaurant.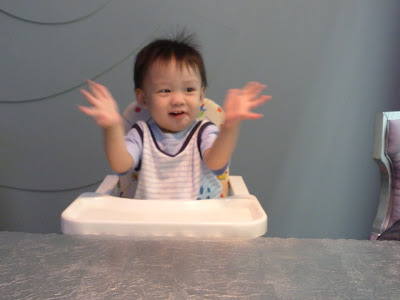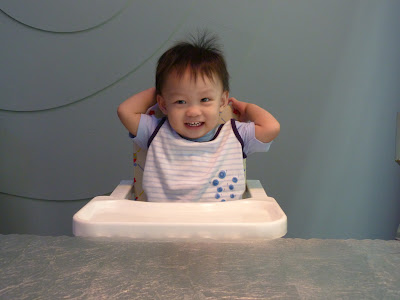 Gor Gor and Di Di making funny faces together. People at the restaurant are watching them and commenting that the boys are so cute. Thank you for your compliments!!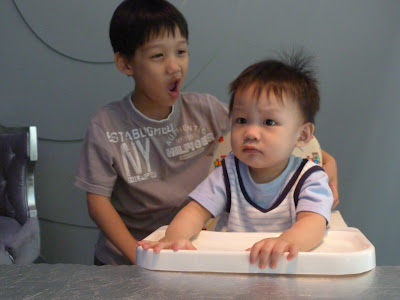 It always touches us to see the two of them walking together and Gor Gor lends his protective hand over to Di Di.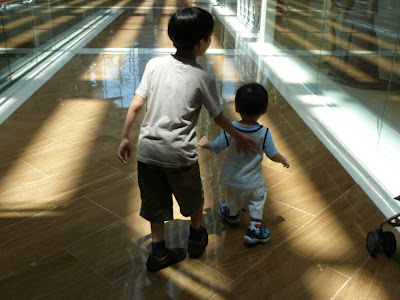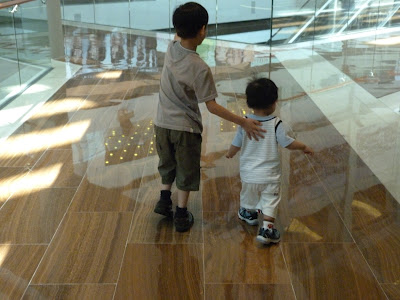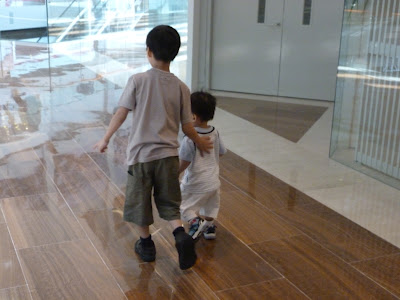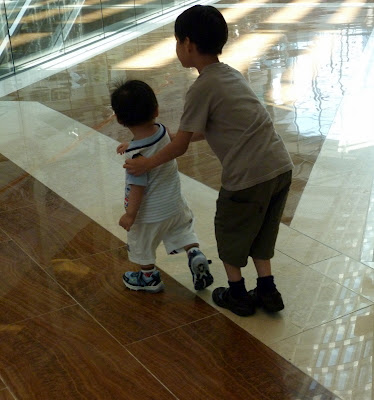 Like the song "He ain't heavy, he is my brother", that how brothers should be