Gor Gor was invited to Herman Wong's birthday party at Safra Jurong Kidz Amaze.
Taken from its website: "Kidz Amaze at SAFRA Jurong is a 17,000 square foot playground that comes equipped with a three-storey vertical maze and the latest play technology for both children and adults." It is one of the largest indoor playground in Singapore and it has activities for kids from 18 months to 18 years old.
Gor Gor arriving at the venue.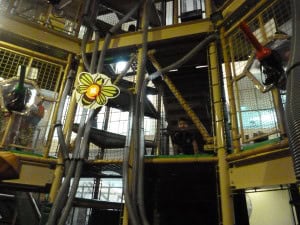 This place is so huge, can you spot Gor Gor?
Gor Gor having fun trying out the equipment.
 Gor Gor says "This is so tall, check out the sign, this is the tallest ballocity with 5 levels of play!"
Gor Gor exclaimed: "Look at this, the tallest indoor spiral slides in Asia, this is so cool!"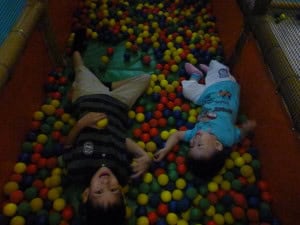 In the meantime, Di Di is playing soft balls for kids under 3 years old. Gor Gor went to keep him company.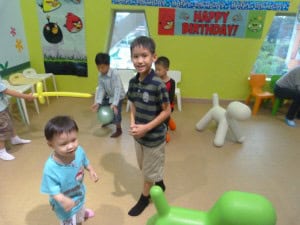 The boys were called back to the party room to celebrate Herman's birthday.
This is Herman, the birthday boy! Happy Birthday, Herman!
Gor Gor and his friends were having so much fun playing together.
Di Di enjoying himself too.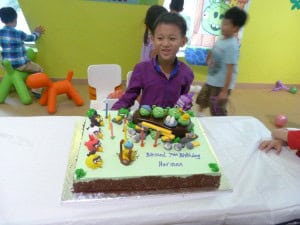 Herman likes Angry Bird and look at his stunning Angry Bird birthday cake.
The children gather around to sing Happy Birthday to Herman.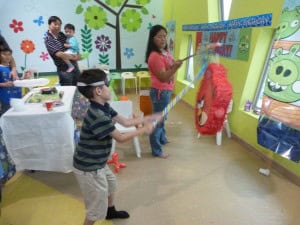 After that, the children were treated to a Pinata game where each child will get to hit and see who can break the Pinata to get the sweets.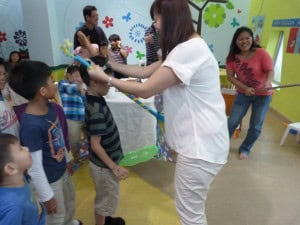 Herman's mommy helped Gor Gor to put on the protective eye gear to protect his eyes, thank you Herman's mommy!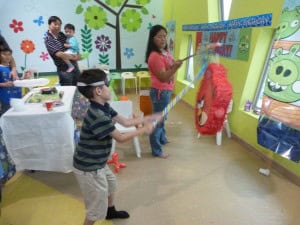 Gor Gor began to hit the Pinata… "Bang .. bang …"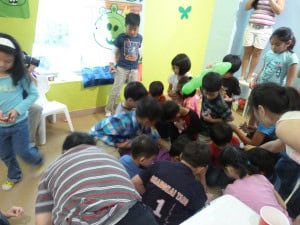 The Pinata finally broke and all the children excitedly tried to grab as many candies as they can.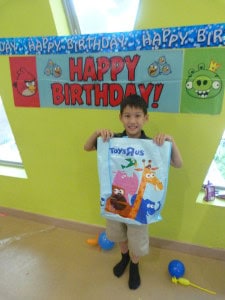 Happy Birthday Herman and thank you for inviting us to your birthday party!
Safra Jurong Kidz Amaze Operation hours as follows:
Monday to Friday, 1pm to 7pm
Weekends and PHs, 10am to 9pm
School Holidays: Monday to Friday, 10am to 7pm
For more information of holding birthday parties at Safra Jurong Kidz Amaze please click this link.
Important note: Socks are compulsory to enter the venue. Please remember to bring your socks!