Singapore has one of the highest myopia (short-sightedness) rates in the world and many of our kids are myopic much earlier and even before they start schooling. One of the key reasons why our children are at risk of getting myopia is because of the heavy usage of computers, laptops and mobile devices in their daily lives for digital learning and or due to playing games. 
As parents, we are concerned about the myopia issue and to help prevent myopia from worsening  for our kids. It is inevitable that they have to use and look at digital devices for school work and for relaxation use. Besides teaching them to adopt good eye care habits, we need to choose the right electronic devices that will protect their eyes. BenQ an internationally renowned provider of digital lifestyle innovations has just launched the New Eye-Care Monitor GW2480T, a 24-inch comprehensive eye care monitor with the exclusive Brightness Intelligence (B.I.) technology suitable for children in Singapore. For those who are using laptops or tablets, when you connect to this new eye care monitor at home, you will have better eye protection because this new monitor has special features like Flicker-Free Technology, Low Blue Light Technology, Brightness, Intelligence Technology (B.I. Tech.) and Color Weakness Mode.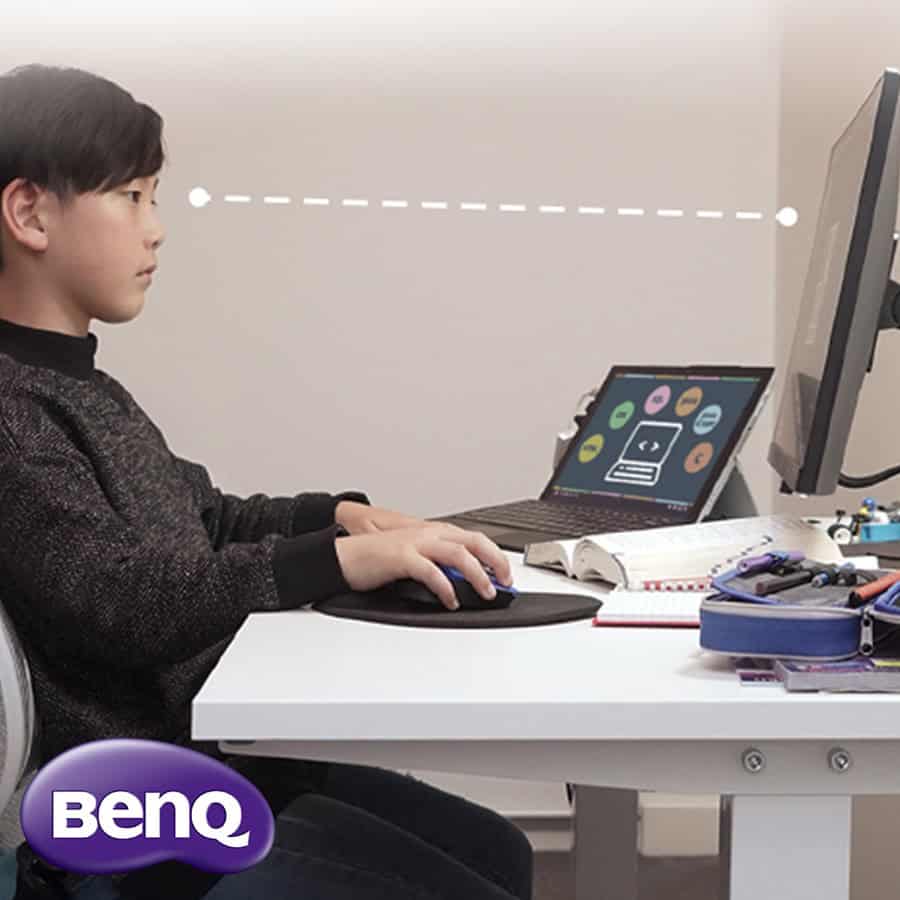 What are all these new technologies? The Flicker-Free Technology removes screen flicker effectively reducing eye fatigue and irritation. The Low Blue Light Technology filters out harmful blue light that will promote better sleep at night and improve eye health. The Brightness, Intelligence Technology and Colour Weakness Mode help to adjust the brightness of the display light relative to the surroundings and provide children a better perception of natural colour by offering filters for greater eye comfort. 
In addition, the ergonomic design of the monitor allows an optimal viewing distance of 60~70 cm, along with the height adjustment function with an extensive range of height, and angles to allow the most optimum viewing of the monitor which will result in less stress to the eyes as user can sit and view comfortably.
Scientific research shows that congenital color vision deficiency affects 8% of males and 0.5% of females. For children who like creating art, color weakness might likely affect their color resignation and interest in art learning. The most common color weaknesses are the red color deficiency (or protanomaly) and the green color deficiency (deuteranomaly). BenQ has offered the red filter and the green filter for the red and green color deficiency.
Setting up this new monitor to be connected to our home laptop is very easy. All you need is to take out the monitor, connect to the stand, rotate the monitor around to give you the best view. Adjust the monitor to the right height as its height can be adjusted, look for the HDMI cable, use it to connect the laptop and then to the monitor, turn on the power and your monitor is now connected.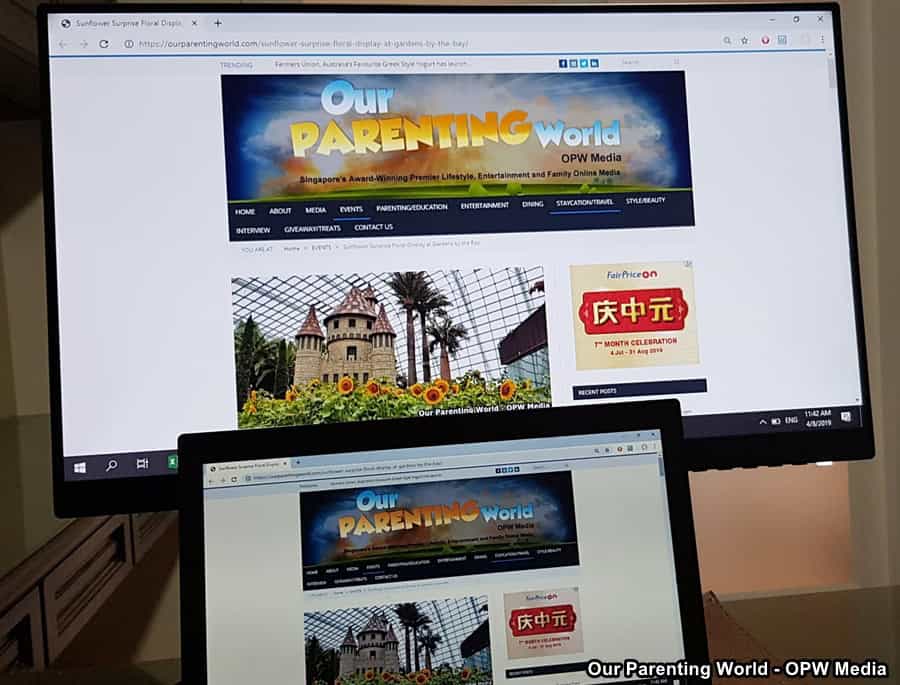 Immediately we can see the difference in the colour and the quality of the pictures between the screen of our laptop versus this brand new stylish BenQ eye monitor. The colours and quality of the pictures are certainly way better when using this monitor. Its large screen and ergonomic design greatly enhanced our visual and comfort experiences. 
Overall, we feel that BenQ New Eye-Care Monitor GW2480T is an excellent product that is useful to protect our children's eyes when they are using the computer for studying or coding and even for us adults, we can say this is probably one of the best computer monitors we have ever used. Our kids enjoyed using this monitor as they can adjust it easily to suit their height and sitting position. They are able to concentrate better without feeling fatigue or eye strain. 
As parents, we should bear in mind that our children would still need to rest their eyes at regular intervals when using the screen as resting their eyes is an important part of their eye care too. Now with this new BenQ monitor, we can be more assured that our children will have better eye protection when they work on their computer.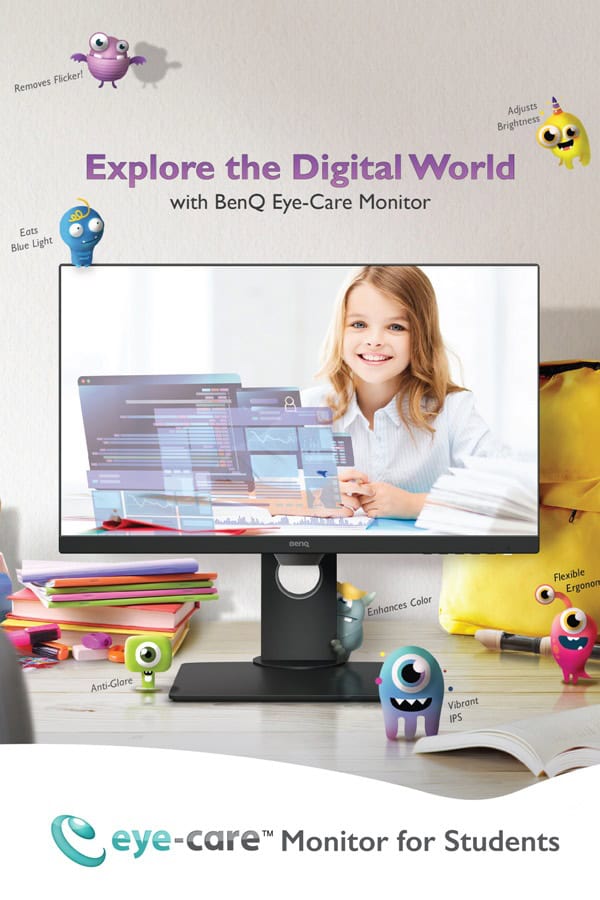 Here's the key features of Eye-Care Monitor GW2480T that are designed for children at a glance as follows: 
24 inches
Ideal size for students to have a comfortable viewing distance
Height Adjustment Stand
Fits better with different stages of growth
B.I. Tech
Adjusts the monitor's brightness according to ambient light
Low Blue Light
Fliters out harmful blue light
Flicker-Free
Dimishes eye fatigue
Color Weakness Mode
Offers true colors for those students who have color wearkness
Wide Viewing Angle
Suitable for both of parents and children to enjoy learning
Get the new BenQ GW2480T eye-care monitor to protect your child's eyes and yours too! The BenQ GW2480T eye-care monitor is available at BenQ brand stores at Lazada with a manufacturer's suggested retail price of SGD$269. BenQ is offering the National Day Promotion (7% off, no GST) from 1st Aug to 31st Aug 2019.
To find out more, please visit the following: 
GW2480T on BenQ Brand Store: http://bit.ly/31ibnr0
Other GW Series Eye Care Monitor on BenQ Brand Store: http://bit.ly/2KesGnc
GW2480T product page on BenQ Website: http://bit.ly/2S3pEEO