Skin is the largest and one of the most important organs in our body, it is important that we take good care of it. Taking beauty supplement helps to nourish our skin, keeping it strong, healthy and looking good from the inside out.
Introducing the new Tru Niagen® Beauty, the world's first Niagen® based beauty supplement proven to restore a youthful appearance will be launched on 25 March 2021 exclusively at all Watsons Singapore stores and online. Watsons Singapore is the first in South East Asia to retail this product.  
HOW DOES TRU NIAGEN® BEAUTY WORK?
Ageing and physiological stressors such as prolonged sun exposure can contribute to the reduction of NAD+ (Nicotinamide Adenine Dinucleotide) levels in cells. Reduced NAD+ in skin cells inhibits optimal skin repair and rejuvenation that is essential for healthy and radiant skin, and contributes to declined cellular function and metabolism.
Niagen®, an active patented ingredient in Tru Niagen® Beauty, works by increasing NAD+ levels in cells to repair and revitalise the skin from inside out. 
In addition, the proprietary blend of hero ingredients such as hyaluronic acid and biotin in Tru Niagen® Beauty complements topical beauty regimes, by working at a cellular level to provide the skin with all-rounded hydration and protection.
Hyaluronic acid is a proven humectant in skincare that draws and holds water to supercharge hydration in the skin, thereby helping to smoothen fine lines and wrinkles for a plumper, more polished complexion.
Biotin is a water-soluble vitamin that is not stored in the body. With regular intake, biotin can help to regulate metabolism and promote top-to-toe care by supporting healthier hair, better skin and fortified nail structures.
WHAT IS NAD+?
NAD+ is a vital coenzyme that is naturally produced in the body. It promotes cellular defence, resilience and repair. NAD+ declines with age, and stressors such as intense exercise, immune stress, and sleep disruption, can also contribute to the hastening of NAD+ depletion. 
The main function of NAD+ is in our cells' mitochondria, a membrane-bound cell organelle that generates most of the chemical energy needed to power the cell's biochemical reactions. It is also nicknamed "the powerhouse of the cell".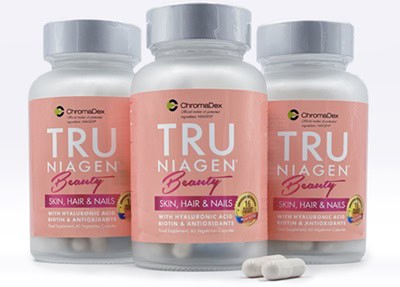 Image Credit: Tru Niagen® Beauty
It is recommended to take two capsules of Tru Niagen® Beauty daily for optimal cellular energy and defense.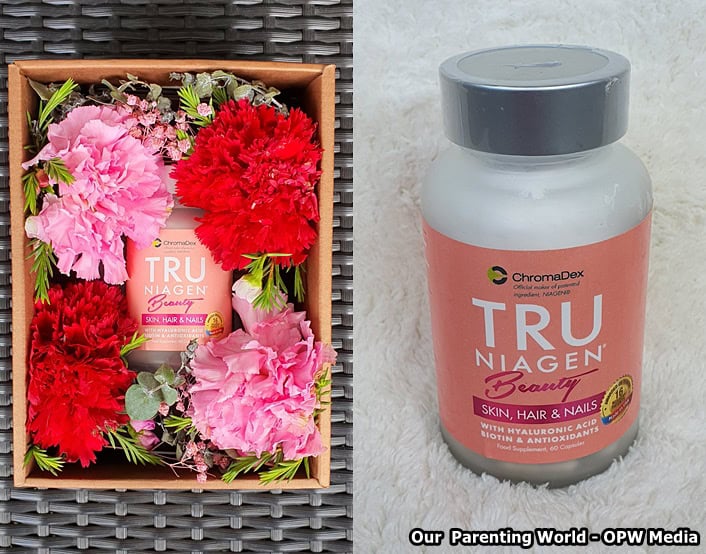 Tru Niagen® Beauty helps to promote healthier skin, fortified hair and nails and also good for cellular rejuvenation. If you are looking for an effective beauty supplement that can help to boost your skin's overall health and appearance, try out Tru Niagen® Beauty retailing at $79.90 per bottle (60 pills), available from 25 March 2021 progressively across all 100 Watsons stores islandwide and online at www.watsons.com.sg.