With the first edition sold out in months, author Maureen Yeo is pleased to announce the launch of The Great Singapore Poo Sale and Other Beastly Business,  this is the second edition of this Epigram children's book.  
ABOUT THE BOOK
Full of whimsy, this funny and fun-loving caper celebrates the wildlife of Singapore.
The animals of Singapore are under threat! So Alpha Macaque and his troop embark on a daring adventure to rewrite the Constitution. When that plan fails, Dung Beetle establishes a smelly enterprise, and Pink Dolphin has ideas of his own. Species large and small take centre stage in this charming picture book that advocates conservation and childlike wonder. 
ABOUT THE AUTHOR
Maureen Yeo teaches English, Literature and life skills by introducing her young students to Roald Dahl's great principle: "A little nonsense now and then is relished by the wisest men". When not working, she seeks out adventures at home and abroad, especially wildlife encounters. Some of these adventures have been documented as travel articles for TODAY newspaper.
ABOUT THE ILLUSTRATOR
Gracie Chai is a self-taught illustrator and artist who has dabbled in textile fabrication and clothes making. She has sold her handmade dresses and accessories worldwide and has had her works featured in international and local publications. Her attention has now returned to illustrating—her first artistic passion. 
ABOUT EPIGRAM
Epigram began its trade publishing imprint in July 2011 to champion Singaporean literature Since then, it has more than 350 titles in its catalogue, several of which have won awards both locally and globally, including The Art of Charlie Chan Hock Chye (winner of three Eisner Awards); State of Emergency and Ministry of Moral Panic (both winners of the Singapore Literature Prize for English Fiction). Epigram also runs the annual Epigram Books Fiction Prize, which offers prize money of $40,000 and publishing contracts to four authors every year.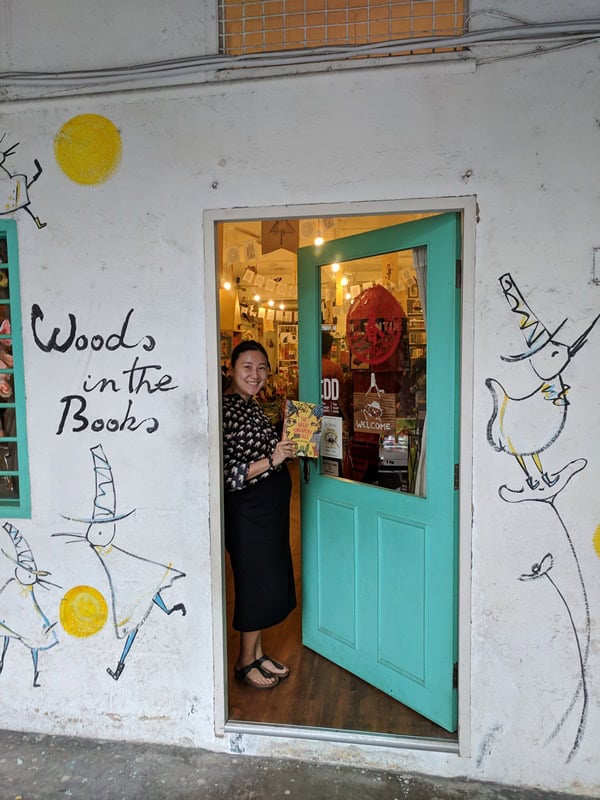 BOOK LAUNCH DETAILS: 
This is the last in a series of fun-filled events held at Gardens by the Bay, Food for Tots at the Jacob Ballas Children's Garden, Kinokuniya and Apple Orchard Road to promote this popular children's book that features local animals having adventures to save their homes.
Woods in the Books will host a morning of storytelling by author Maureen Yeo, a drawing lesson for children with illustrator Gracie Chai, and an exciting quiz with prizes for avid animal lovers.
Children aged 4 and upwards are welcome to celebrate the launch of the second edition.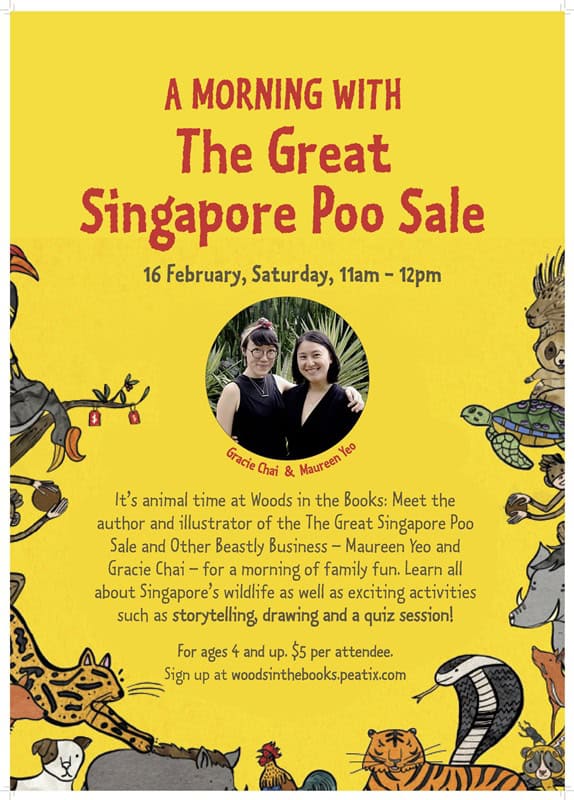 EVENT DETAILS:
Date: 16 February 2019, Saturday
Timing: 11am – 12pm
Venue: Woods in the Books
No. 3 Yong Siak Street
Singapore 168642
Tel: +65 6222 9980
Tickets: $5 per attendee*
* Includes $5 same-day store credit
Tickets can be purchased at: http://ptix.at/MBM0oZ