All KPOP fans, especially BIGBANG VIPs, have a reason to rejoice as Lee Seung-hyun, better known as Seungri, is finally coming for his solo concert in Singapore!
The maknae (youngest member) of BIGBANG, SEUNGRI will be holding "The Great Seungri Tour 2019 Live in Singapore" in a one-night-only performance on 23rd February (Saturday), 8pm at The Star Theatre, The Star Performing Arts Centre!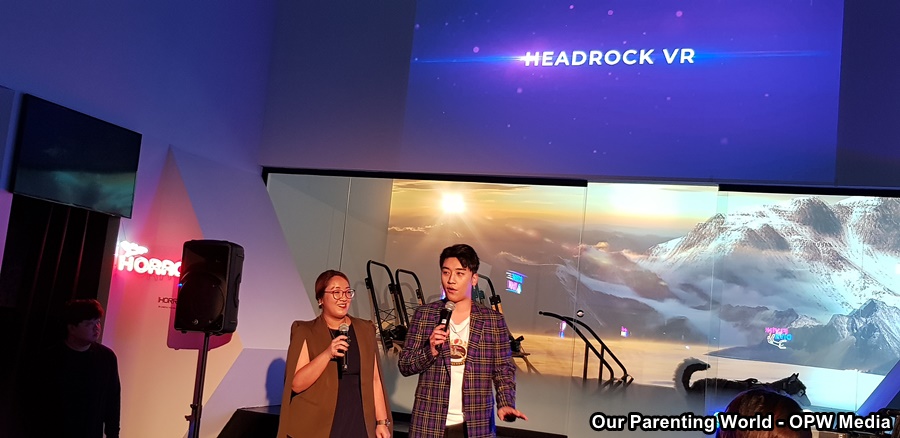 Seungri was in Singapore to launch HeadRock VR, the theme park recently on 16 November. He was the Creative Director and Brand Ambassador of HeadRock VR. To find out more about Seungri's visit to launch HeadRock VR, please visit
http://ourparentingworld.com/singapores-first-ever-vr-theme-park-headrock-vr-launches-with-a-big-bang-at-resorts-world-sentosa/
Seungri has achieved a lot as a member of BIGBANG, and he has proved himself to be a great solo artist too. He has released 2 wildly successful EPs, "V.V.I.P" in 2011 and "Let's Talk About Love" in 2013, and this year in July, he released his first full album "The Great Seungri", that debuted at number one on South Korea's Gaon Chart.
SEUNGRI started his first solo tour 'The Great Seungri' since past summer, routing 6 cities. And next year starting with the 'The Great Seungri Tour 2019 Live in Hong Kong' ~THE SEUNGRI SHOW~, he is also coming to meet Singapore fans. Currently, the only stops he has announced are Hong Kong and Singapore. The fans in Singapore are very fortunate as this show wouldn't just be a concert with an astonishing live performance comprising of hits from his latest album, but also a live show where he will be interacting closely with the fans. In addition to how fans usually perceive him as the youngest member of BIGBANG, audiences in Singapore can definitely get to see Seungri in a new light as a solo artist, and be captivated by his charm and amazing vocals!
The Great Seungri Tour 2019 Live in Singapore is proudly brought to you by CHENMEI Culture and supported by CK Star Entertainment. It is a show not to be missed, as audiences can be prepared for a showcase of different surprises, BIGBANG's hits as well as a variety of dazzling performances.
About Seungri
Born on 12 December 1990, the multi-talented Seungri is a South Korean singer, songwriter, record producer, actor and entrepreneur, and also the youngest member of boy band BIGBANG. In addition to his musical accolades, where he won the Popularity Award at the 3rd The Musical Awards (2009) and the Hallyu Star Award at the 2nd Korea China International Film Festival in 2018, he has also acted in a series of films, television series, musicals and variety shows.
SEUNGRI is also extremely excited to be performing in Singapore expressed his passion and excitement by stating "I'm ready, now it's time for me to show my talents. I won't let my members down!
The Great Seungri Tour 2019 Live in Singapore
Event Details
Date: Saturday, 23rd February 2019
Time: 8:00pm
Venue: The Star Theatre, The Star Performing Arts Centre
Sale of Tickets: 26th December 2018 (Wednesday), 10am across all channels
Ticketing Information: Cat 1: $288
Cat 2: $248
Cat 3: $208
Cat 4: $168
Cat 5: $148
Prices above exclude booking fees and handling charges.
Tickets are available from https://www.apactix.com/, or through +65 3158 8588, all SingPost Outlets, Singapore Indoor Stadium Box Office, Scotts Square and The Star Theatre Box Office.