SRT's The Little Company (TLC) is excited to present Dr Seuss' The Cat in the Hat in Mandarin.
Based on the all-time favourite book by Dr Seuss, The Cat in the Hat has been developed into a magically witty play by Britain's National Theatre. After a successful staging in 2012 and 2015, TLC has faithfully reproduced the play in Mandarin – 戴高帽子的猫 for children aged 2 years and above. Children will be exposed to Mandarin in a fun way that will help them nurture their love for the language. 
The production is adapted by Danny Yeo (杨君伟), a well-recognised theatre producer, director, writer and media personality. The play is directed by Associate Director Alvin Chiam, who graduated with distinction from E'cole Philippe Gaulier and Master of Arts from Rose Bruford College, United Kingdom. He has been active in the local theatre scene for over 15 years.
The cast is excited to bring the characters of The Cat in the Hat to live:
Hang Qian Chou as Dr Seuss
Sugie Phua as Boy
Ann Lek as Girl/Sally
Trey Ho as Fish
Ong Yi Xuan as Thing 1
Claris Tan as Thing 2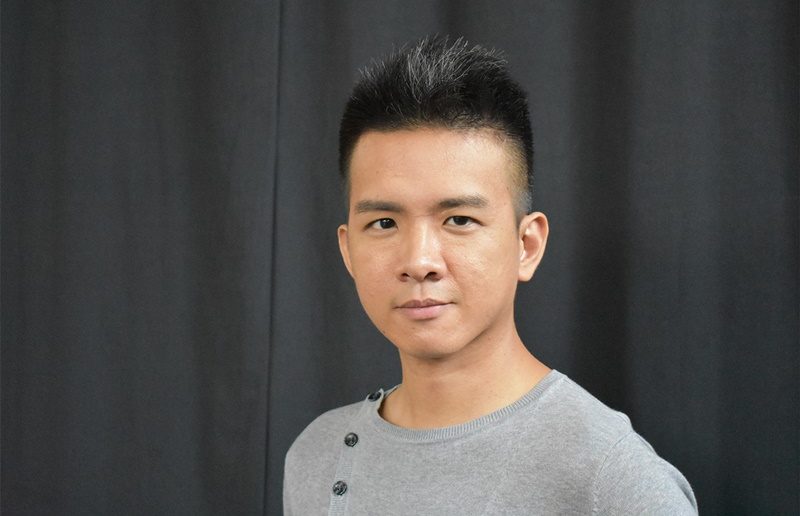 In addition, Our Parenting World – OPW Media team is pleased to be able to interview Hang Qian Chou, 韩乾畴 who plays the lead role in The Cat in the Hat. To read about the interview, please visit: http://ourparentingworld.com/exclusive-interview-with-hang-qian-chou-playing-the-lead-role-in-the-cat-in-the-hat-in-mandarin-presented-by-srts-the-little-company/
Every Dr Seuss' story is a lesson in morality, ethics, tolerance and the human spirit. This fun day in the theatre is the perfect family outing or school excursion.
Sally and her brother got a surprise visit from the Cat in the Hat. With his endless tricks and creative ideas, he certainly turned the dull rainy afternoon into one amazing adventure.
The Cat in the Hat in Mandarin (戴高帽子的猫) presents a fresh, entertaining and engaging platform to expose the children not only to a classic story, but to also seed the passion and love for the Chinese language. 
著名儿童作家苏斯博士的长青作品《戴高帽子的猫》,经由英国国家剧院改编,成为一部充满魔幻色彩和诙谐趣味的舞台剧。而今,新加坡专业剧场旗下的小剧团将忠实地把这部剧作搬上新加坡的舞台。如果你没看过苏斯博士的作品,那你肯定会喜欢这部《戴高帽子的猫》舞台剧。苏斯博士创作的每则故事,都结合了文法、语法、韵律、拼音、道德、伦理、宽容态度与人文精神,让人看戏的同时仿佛上了一堂课。
故事叙述那只戴高帽子的猫有天忽然登门造访,让莎莉和哥哥惊讶不已。戴高帽子的猫以无穷的魔法和疯狂的点子,将一个无聊的雨天午后,化为一段充满惊喜的奇幻旅程。戴高帽子的猫还带来一对孪生兄弟 – 捣蛋鬼1号和捣蛋鬼2号。这部《戴高帽子的猫》肯定能小朋友和家长打造"喵"不可言的一天!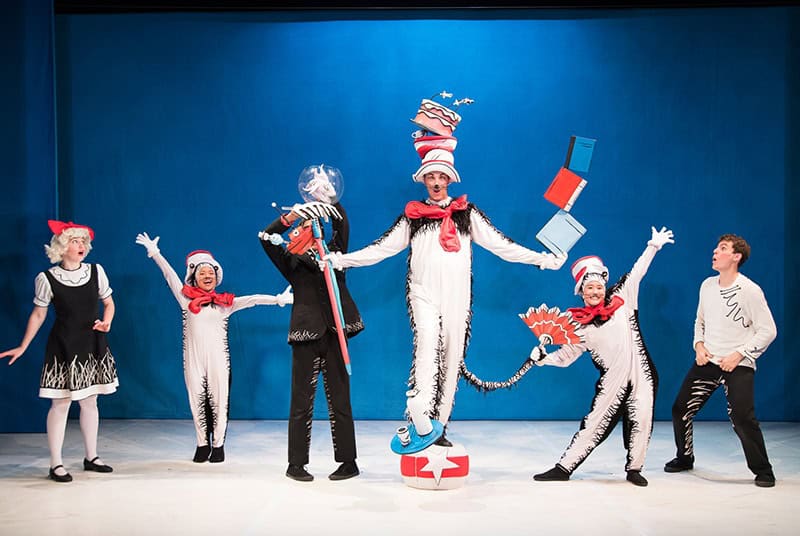 Show Dates and Time: 
Wednesday, 1 August – Friday, 7 September 2018
Weekdays: 10am
Weekend & Public Holidays
Saturday, 4 August and 11 August: 11am & 2pm
Venue:
KC Arts Centre – Home of SRT
Ticket Pricing:
(Excludes Booking Fee)
Weekdays:
Standard: S$29, S$26
Family Package of 4: S$98 for Cat 1 tickets
Family Package of 4 (with TLC CD Vol.2): S$110 for Cat 1 tickets
Weekends (Sat, Sun, 2 Sep & Public Holiday)
Standard: S$49, S$39, S$36
Family Package of 4:
Cat 1 (with photo taking)*: $166
Cat 2 (no photo taking): $132
Family Package of 4 (with TLC CD Vol.2):
Cat 1 (with photo taking)*: $178
Cat 2 (no photo taking): $144
*Ticket includes a photo taking session with the cast in costume.
(Applicable for Weekend show only.)
You can purchase the tickets via SRT's website at http://www.srt.com.sg/catinthehat
Good News! Giveaway Alert! 
Thanks to SRT's The Little Company! We have one family package of 4 tickets to giveaway for you and your family to watch The Cat in the Hat in Mandarin on 11 August, Saturday at 2pm. 
Please move over to Our Parenting World's Facebook Page to participate in the giveaway contest at  https://www.facebook.com/our.parentingworld/posts/1746186852161565
Hurry, giveaway will close on 19 July 2018 at 23:59Hr. Winner will be announced and notified on 20 July, please check this space for winner's announcement. 
Winner to collect the tickets at the ticketing counter on the day of the show.
Thank you and Good Luck! 🙂
Giveaway Closed and Winner Announced, for winner's details, please go to https://www.facebook.com/our.parentingworld/posts/1746186852161565