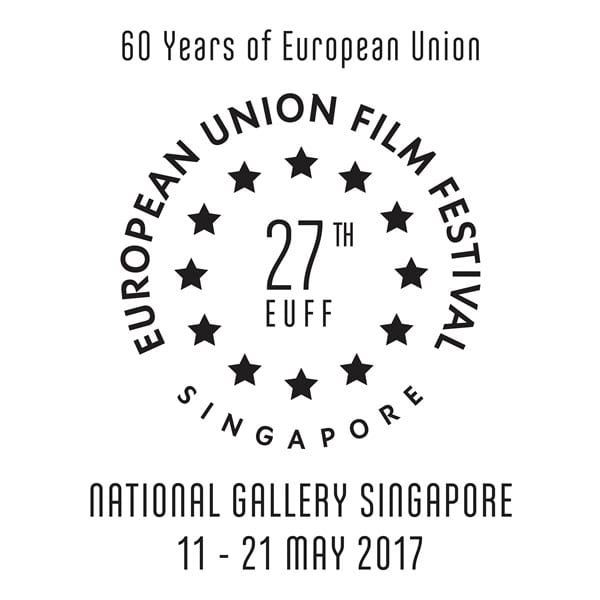 The European Union Film Festival (EUFF), Singapore's longest running foreign film festival, announces its partnership with National Gallery Singapore.
Our Parenting World team attended the press conference of the 27th European Union Film Festival and is excited to know that for the first time, the film festival will be screened at the iconic National Gallery Singapore from May 11 to May 21, 2017!
Please mark your calendars and save the date from May 11 to May 21, 2017 to attend 27th European Union Film Festival where you will be treated to a fine selection of 27 feature films, ranging from dramas to thrillers, comedies to animation reflecting Europe's contemporary creativity, its diversity of cultural expressions and multifaceted artistic vision. With films hailing from across Europe, the upcoming edition will also offer audiences in Singapore an opportunity to access a variety of films that rarely receive commercial screenings outside Europe thus becoming a cultural bridge between Europe and Singapore. 
In addition, this also marks the first time that the EUFF is partnering with a major arts institution in Singapore. This partnership sets a new direction for the festival and presents EUFF as a landmark cultural event in Singapore fostering even deeper inter-cultural engagement between Europe and Singapore. Summing up by Ms Chong Siak Ching, CEO, National Gallery Singapore "The interplay between art and film is something that has fascinated us, and films have been a staple of the Gallery's programming. We are therefore delighted to be the venue partner for the EUFF. To enhance the experience, attendees will be given free admission to our galleries. We hope the Gallery's Southeast Asian artworks, many of which are infused with European influence, will provide an inspiring location for enjoying this diverse selection of European films".
27th European Union Film Festival
Festival dates: 11 to 21 May 2017
Ticket Pricing: Tickets priced at $12 will be available for sale through SISTIC from April 11 onwards
Follow the Festival:
Facebook: fb.com/euffsg
Twitter: @EUinSingapore
#EUFFSG