Photo Credit: Spartan Race
{Event Highlight}
If you have heard of the buzz around the inaugural Singapore Spartan Race, yes, it is coming and to all Spartans, the time has come!
For those of you who are wondering what is Spartan Race?
It is not just an average race, it is more than that as you will be running, climbing and crawling across unknown terrain and in the process, get to splash through mud, tackle many unique and challenging obstacles, test your overall strength, balance, mental tenacity and endurance, and finish with a fiery leap of victory! Sounds FUN! Yes, it is probably one of the most exciting, invigorating and thrilling ways you can choose to spend your weekend. 
Spartan Race even has events for kids and young adults. It believes that fitness and adventure should involve the whole family. Come out and watch your kids run, jump, and climb like children were meant to do all in their very own Spartan Junior Race.
Photo Credit: Spartan Race
To prepare yourself for the exciting Spartan Race, the organisers have thoughtfully prepared a "30 Day Training Plan". This should help to kickstart your Spartan workout routine. You can sign-up and receive a 30 Day Training Plan that will get you off the couch and out to a Spartan Race.
To find out more and sign up for the training plan, please click HERE.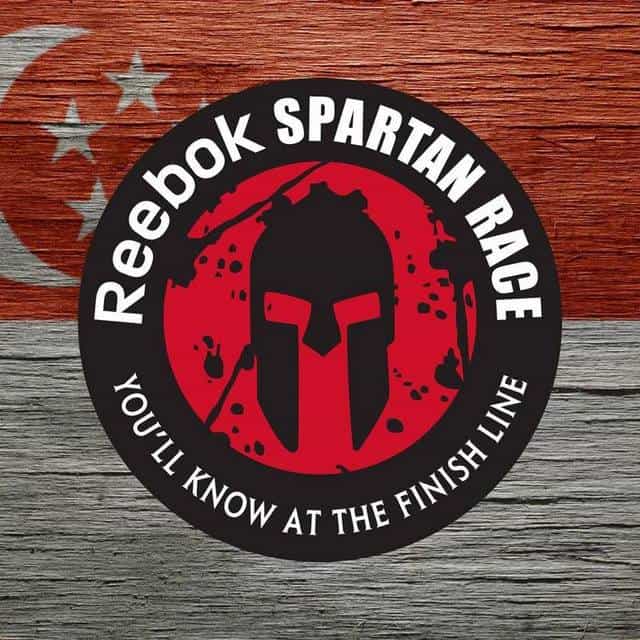 Photo Credit: Spartan Race
Are you ready to join the world's best obstacle race? It is happening in Singapore on the 15 November 2015, Sunday.
Here are the details:
Date: November 15, 2015
Flag-off:
7:00 am Elite Male and Female Heats Begin
7:20am Mixed Open Heats Begin
Venue: TBC

Race category: Spartan Sprint
Distance: 6+km and 20+ obstacles. 
Minimum age: For the Spartan Sprint, 14 years old or older. Racers under 18 years of age must get their parent or legal guardian to sign an electronic waiver during online Registration. Spartan Junior racers aged 4- 13 may compete on the Spartan Junior course.
Obstacles:  All Spartan courses are designed to challenge you physically. We can't spell out what exactly you will face, what fun would that be. However, we can assure there will be fire, mud, water, barbed wire, and occasionally Hell on Earth. Spartan Race is designed to pull you from your comfort zone and challenge you. Check out some of the more common obstacles here.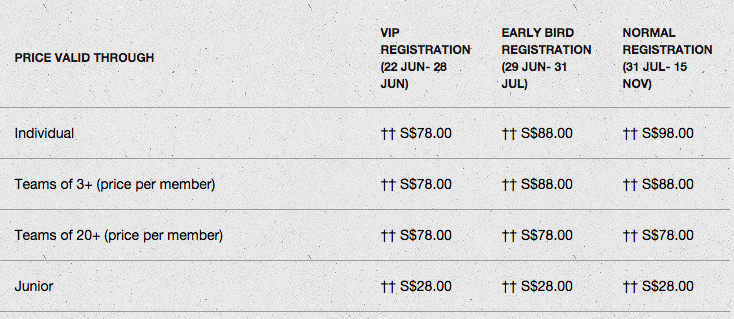 We are very excited about the upcoming Spartan Race!
Sign up now and to register, please click HERE
Spartan Race is coming to Malaysia on the 10 October, 2015 on Saturday. To find out more and register for the Malaysia race, please click HERE.