Singapore is set to host the popular annual World's 50 Best Restaurant awards in 2019, which are regarded as the global restaurant industry's equivalent to the Oscars. 
An honorable first
An Asian country has never before been chosen to play host to the awards event, which began in 2002. Previous cities hosting the event include London, New York, Bilbao, and Melbourne.
In addition, The World's 50 Best Bar Awards is now in its 10th year and will also be held in the city in 2021. That will make Singapore the very first city to host the awards outside of London, its host city.
These events, as well as the 2020 standalone #50BestTalks food forum, along with two more Asian editions of the bar awards, fall under a joint venture agreement between the Singapore Tourism Board (STB) and 50 Best awards and events organisers William Reed Business Media.
The big announcement
The announcement regarding the food awards was made just before a celebratory cocktail event at London's Avenue Restaurant, which was developed by chefs from three top Singapore restaurants: Peranakan restaurant Candlenut, European restaurant Corner House, and French restaurant Odette, as well as bartenders from three of Singapore's cocktail bars- Ann Siang Hill's Operation Dagger, Regent Singapore's Manhattan, and Amoy Street's Native.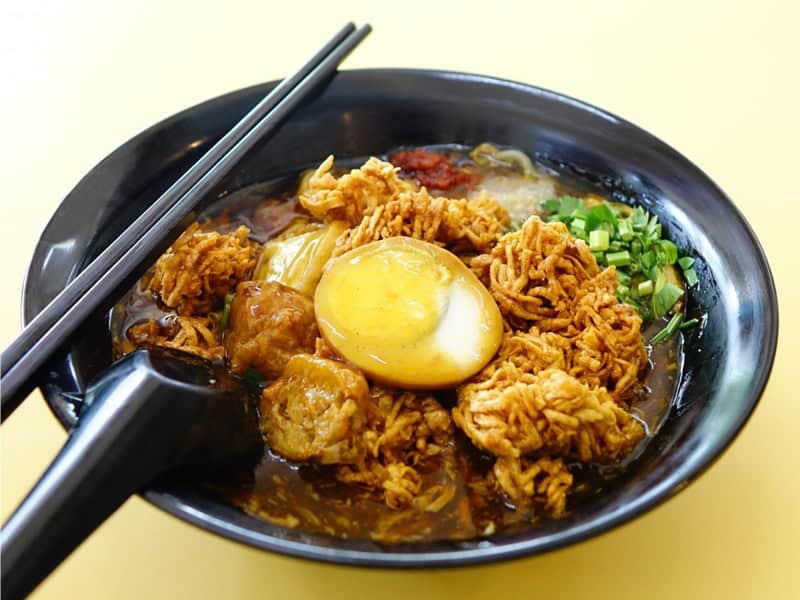 Source: Pxhere
Odette is currently the only representative of Singapore on the World's 50 Best Restaurants list after making its debut this year at No.18.
Singapore's restaurants aren't just thriving among those who like to dine out, the people here are also enjoying their food at home, thanks to new types of delivery services. Many restaurants are signed up, providing people with numerous choices including fusion food. Recently, Deliveroo launched a subscription service in Singapore. As there is so much contrast here, there is a wide selection of cuisines and food fusion available for people to order. Japanese food is one popular option with its raw fish, ramen, and sushi. The large expat community has also helped the brand. As delivery services continue to add to their growing roster of diners, we can expect to see more and more and more world-class options on the dinner table of many a Singapore home, along with those in the restaurants themselves.
Growing reputation
Acting chief of STB Ms Melissa Ow said that Singapore being chosen to host such an occasion is a testament to the city's clout and standing as a region at the forefront of global dining.
The STB added that the 50 Best events won't be restricted to engaging with the industry, but will also involve the public. There will be a number of collaborative meals, for example, from top local and global chefs in partnership with the restaurant awards, with the public being able to access the #50BestTalks, with its focus on gastronomy trends.
The joint venture is likely to have a knock-on effect by spurring growth, as well as raising levels in the food industry, in addition to driving international awareness of the city as a leading food capital and lifestyle destination.
A date has yet to be confirmed for the awards ceremony.