{Event Highlight}
Singapore Amazing Machine Competition (SAMC) 2016 is back! With more than 200 students of different age groups across primary, secondary and pre-tertiary levels conceptualised and constructed 58 Rube Goldberg machines this year! SAMC is jointly organized by DSO National Laboratories, Science Centre Singapore and School of Science and Technology, Singapore, this competition rewards the inventive spirit and challenges teams to be creative, to hone their problem-solving skills and to build simple structures and mechanisms with their hands. 
Mr Cheong Chee Hoo, Chief Executive Officer of DSO National Laboratories shared that "As a national laboratory, we are very excited to see how the DSO Amazing Series of Competitions has been able to nurture interest in S.T.E.M. in students of all ages. Looking at their innovations today, we believe that their creativity and passion can truly make a difference to Singapore, bettering the quality of our future one milestone at a time," 
SAMC is part of Singapore's ongoing efforts to promote S.T.E.M. (Science, Technology, Engineering, Mathematics), this year's competition required students to design and construct Rube Goldberg machines that illustrate ways in which S.T.E.M. could possibly help improve the quality of life. SAMC 2016 aims to help students gain new knowledge from the process of constructing their unique machines, and seeks to cultivate interest, understanding and appreciation for physical sciences among participants. They get a chance to push their creative boundaries and construct their unique machines designed to perform a given task in as many distinct steps as possible.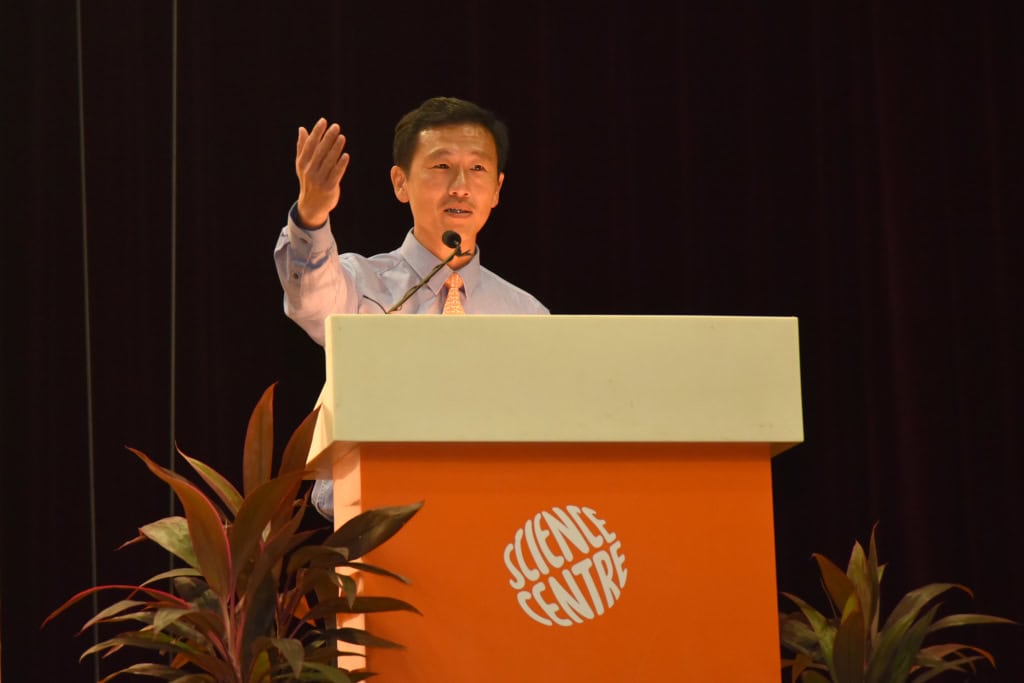 Mr Ong Ye Kung, Acting Minister for Education and Senior Minister of State for Defence (Image credited to Science Centre Singapore)
After months of ideation, machine testing and reworking their projects, all 58 teams had one day to bring their ideas to life as they showcased their projects at Science Centre Singapore. Their entries were judged based on several criteria that included creativity, number of distinct scientific concepts incorporated, successful completion of the task and quality of their presentations. Furthermore, bonus points were awarded to teams for submitting videos of their learning journey. These videos highlighted the various steps involved in the development of their machines from the initial ideation phase to the final submission. Guest of Honour Mr Ong Ye Kung, Acting Minister for Education (Higher Education and Skills) and Senior Minister of State for Defence, presented the awards to the winners at the Awards Presentation Ceremony.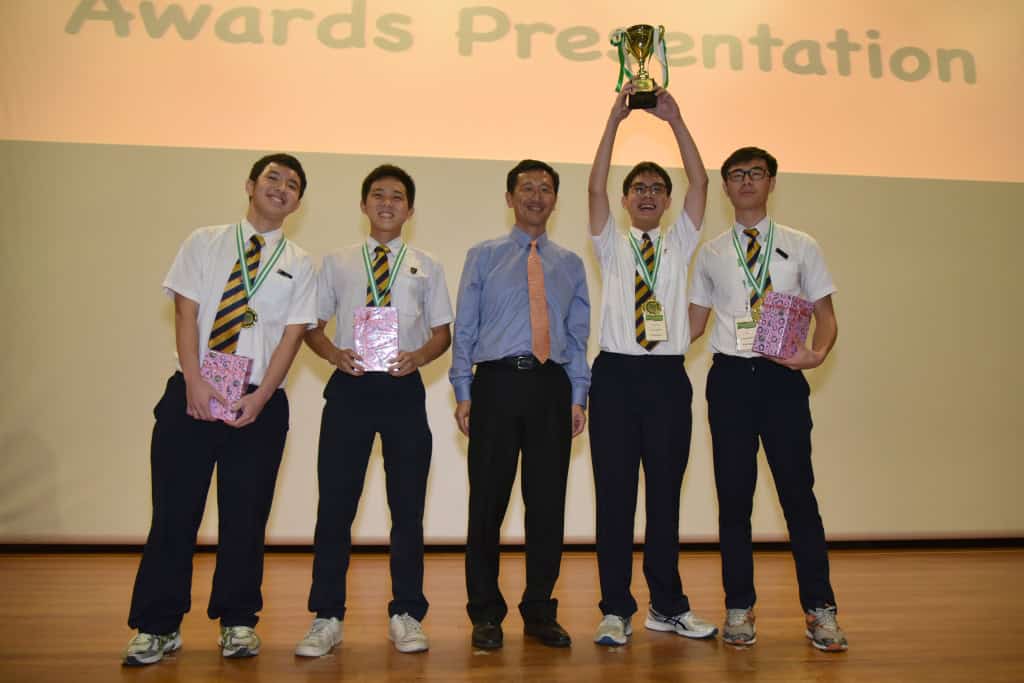 Cat C champions ACTeam Aaron from Anglo-Chinese School (Independent), posing with Minister at the Awards Presentation Ceremony (Image credited to Science Centre Singapore)
Please click HERE to view videos of Rube Goldberg machines in action. 
For more information on Singapore Amazing Machine Competition, please go to www.dsoamazingcompetitions.com.sg/samc.