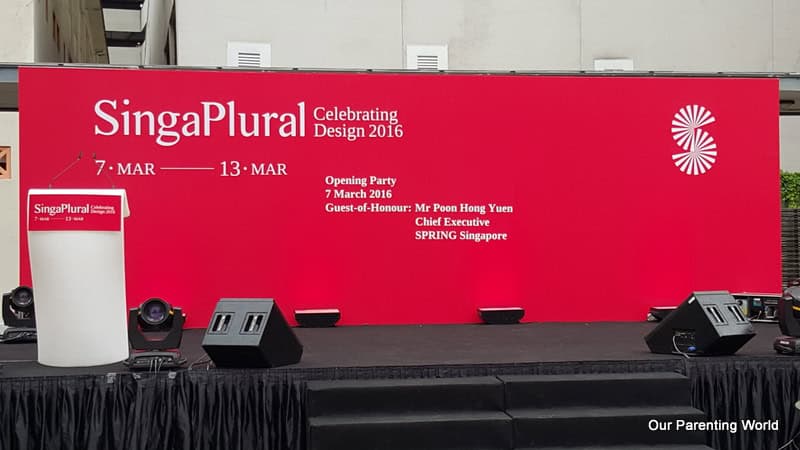 With Singapore's newly-minted status as UNESCO's Creative City of Design and the rising importance of design to Singapore's local enterprises, guest-of-honour Mr Poon Hong Yuen, chief executive of SPRING Singapore, officially opened SingaPlural 2016 at 99 Beach Road on 7 March 2016. 
SingaPlural 2016 organised by the Singapore Furniture Industries Council (SFIC), is an event supported by the DesignSingapore Council, International Enterprise (IE) Singapore, Singapore Tourism Board and SPRING Singapore. The event is held from 7 to 13 March 2016. 
This year, the event's theme is based on 'Senses – The Art and Science of Experiences', this annual festival promises to tantalise the five senses with unique designs and experiences. It also shows how design can touch daily lives and bring added value to businesses. Celebrating its fifth anniversary this year, the festival will also showcase leading brands and business innovations showcasing how design can recreate value for the new economy while impacting lives. 
Visitors can look forward to a record number of 71 interactive installations, including Doors – a sprawling 360 square-metre outdoor installation comprising recycled prop sets from Mediacorp productions – a first-time collaboration between Mediacorp, IDCS, SILA and SFIC.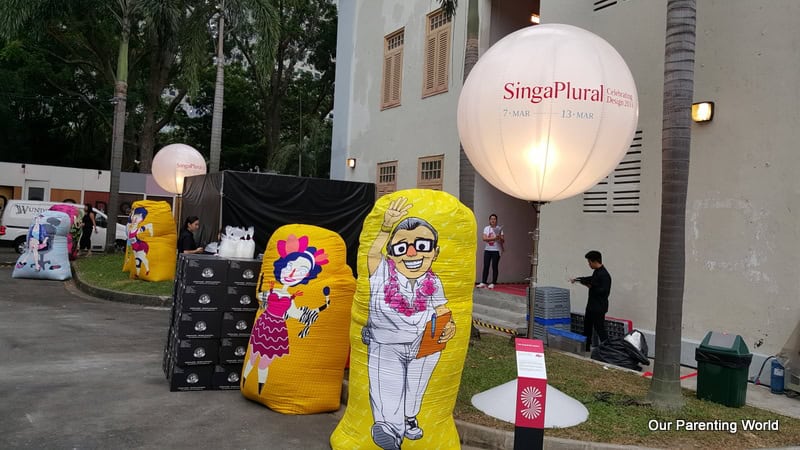 Join our team as we highlight some of the interesting installations that you can look forward to when you visit SingaPlural 2016. The above is the design installation by A Good Citizen titled "The Singapore March and Singapore Circus". This is a cheeky art installation that attempt to establish our national visual identity.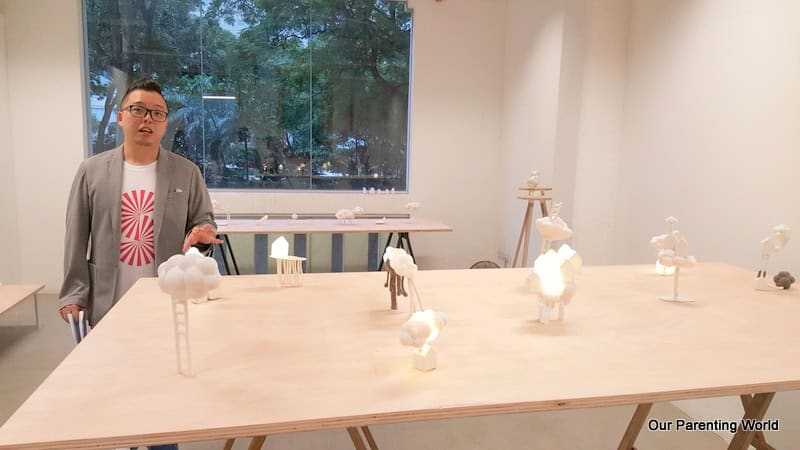 Mervin Tan, Festival Director led the media on an exclusive tour to find out more about the exciting installations at SingaPlural 2016.
This installation using Clay and Wool is "The Curious Paradox of 50 House by Teo Huey Ling. It aims to push the boundaries through the amalgamation of both materials to explore a tactile sensory aesthetic.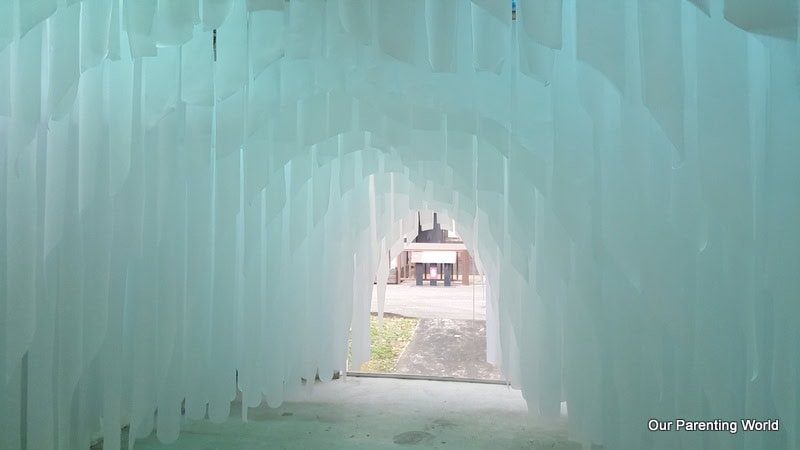 The "White Forest" by Allsense X Trigger Design provides a restorative environment that heightens our sense of smell and relaxes our sense of sight. This is also a popular design installation where many visitors are seen taking photos and selfies.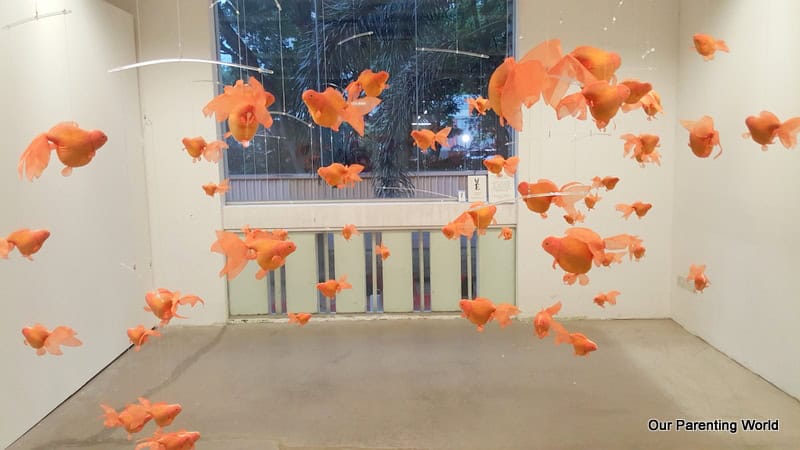 "The Fish Tank" by Evangelione where visitors will be fascinated to be able to enter a fish tank filled with floating handcrafted goldfish instead of observing from the outside. Visitors are able to touch and play with the floating fishes. 
"Sitting On Paper" by Nupaper Co. The designers at Nupaper recognises the importance of preserving the planet and using the natural resources, innovative manufacturing processes and material sourcing to create useful products.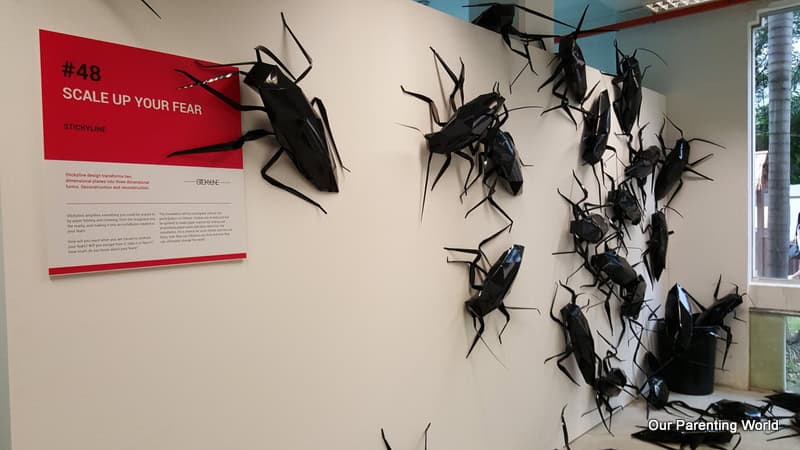 At this design installation titled "Scale Up Your Fear" by Stickyline, visitors can challenge and conquer your fear with this realistic display which aims to transport visitors from imaginary to reality that is related to your fear. What would you do and how would you confront your fears?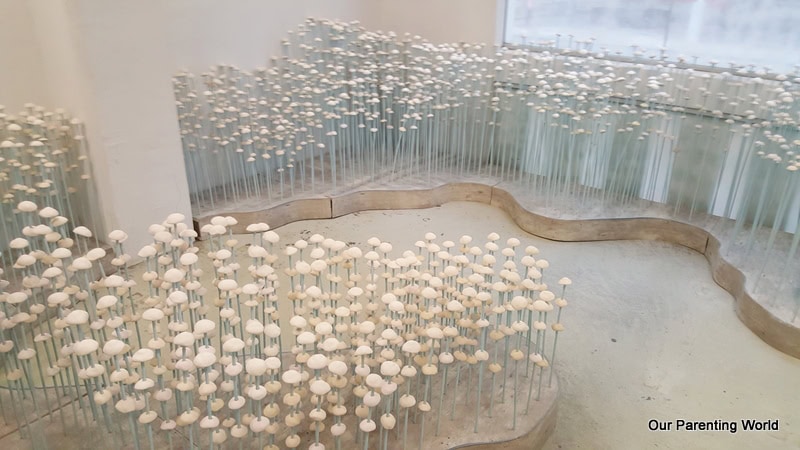 "I Feel The Clouds Singing" by Studio Asobi is an interactive cloud-scape, visitors are encouraged to interact with the display by touching and moving the display with the aim to challenge the visitors to engage the world with all our senses and especially with using the curious eyes of our imagination.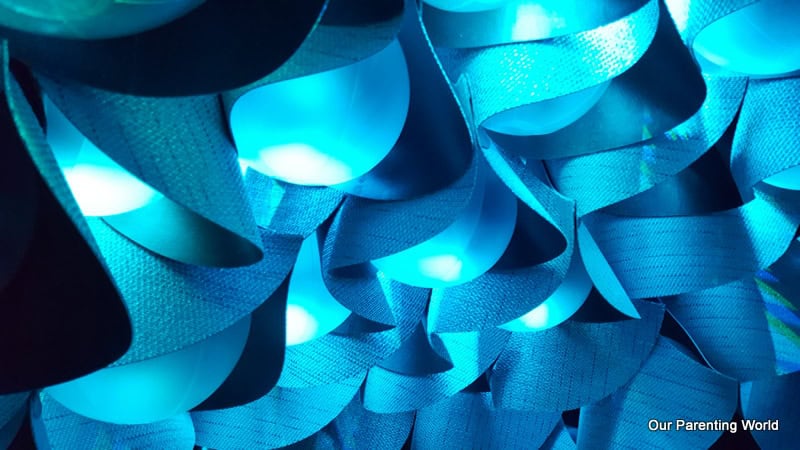 "Engulf" by Xtra X Celine Ng, this installation features the ethereal beauty of a breaking wave that is observed underwater. Visitors will be in awe with this stunning display with beautiful lightings.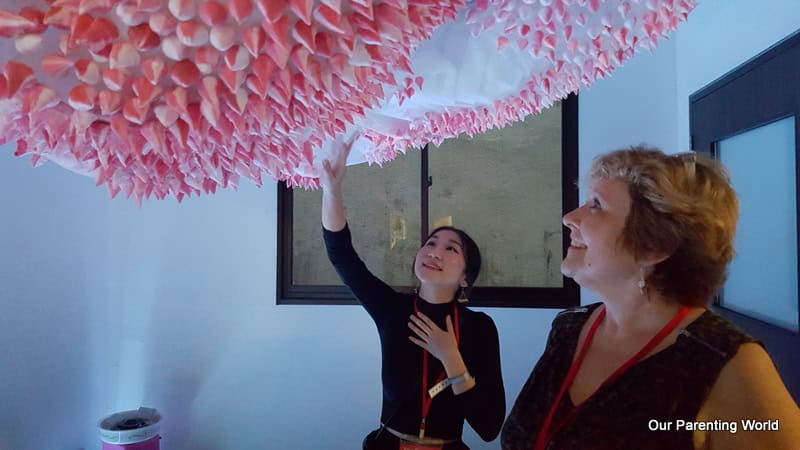 "XOXO" by Meng, this installation encourages visitors to interact with the display by touching and smelling it. It adopts the idea of sensory hallucinations, which are visions or sounds that a person experiences that are distorted. In a way, they are the brain's credible lies to the eyes or the ears. The display actually smells like candy.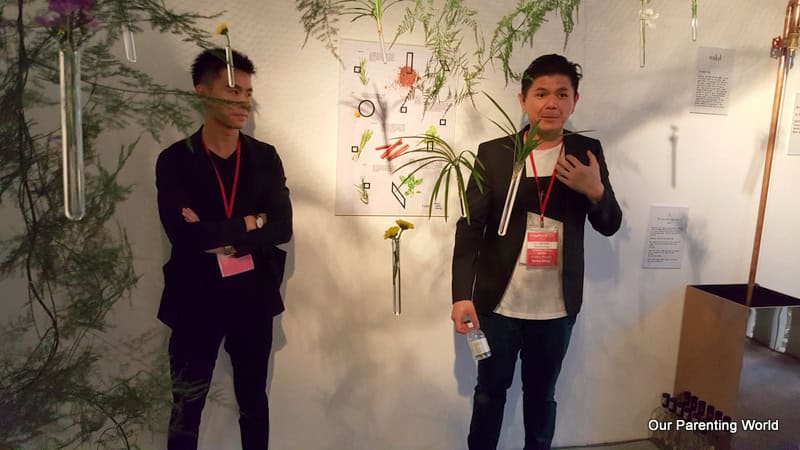 "Rain" by Fable X Ethan Leslie Leong, this installation provides a multi-sensorial realm where one can delve into the process of cocktail creation. Visitors will go into a laboratory where Ethan's cocktails are deconstructed into their basic elements.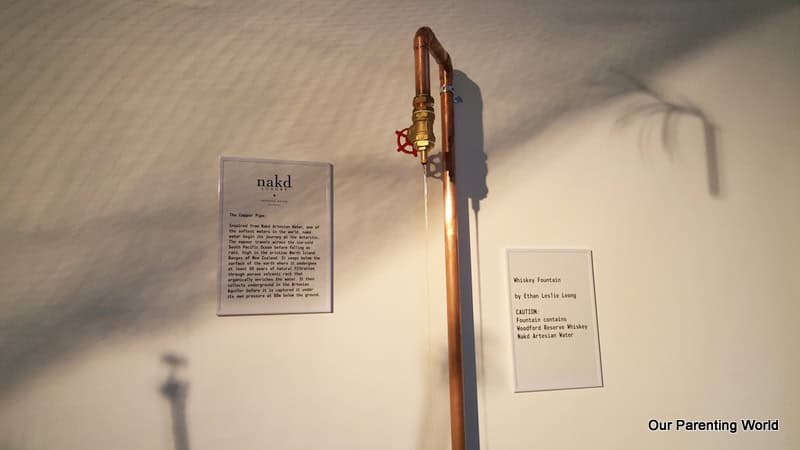 Another interesting installation is the "Whiskey Fountain" by Ethan Leslie Leong. Visitors are welcome to drink the free flow whisky flowing from the tap.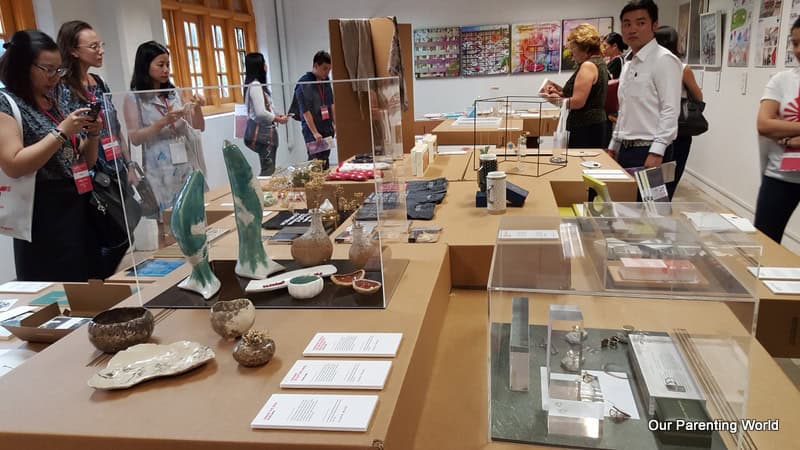 Visitors can look forward to discover and find out more about the various displays of carefully crafted creations from local designers. Don't miss SingaPlural 2016 where it showcases the best design elements from the multi-faceted creative spectrum from Advertising, Architecture, Urban Planning, Landscape Architecture, Interior, Furniture, Graphic and Fashion Design. 

Additional Information:
SingaPlural: Celebrating Design 2016

Date: 7 March to 13 March 2016

Venue:
99 Beach Road,
Singapore 189701

Opening Hours:
11am – 10pm daily