Happy 115th Anniversary SCS!
In view of the increasing concern regarding Covid-19 outbreak and recent advisories encouraging people to stay at home, SCS Diary has the perfect antidote to social distancing.
As part of its campaign to celebrate its 115th anniversary of being a key ingredient in Singaporeans' life, SCS wants every family in Singapore to stay home, reminisce beautiful memories and relive these treasured moments together.
How? First, close your eyes and take a stroll down memory lane. What makes you smile? What warms your heart? What brings a little tear to your eye?
It could be a piggy-back ride on your grandfather on the way to the grocery store; the sight of your beaming parents while you blew out the candles on your birthday cake; or the butterflies in your tummy while handing home-baked cookies to that cute classmate who ends up being your future spouse.
SCS now wants you to recreate the precious moments that brought you and your loved ones closer together; the times that showed at the very heart of your home is your family.
The rewards are multi-fold. Not only do you establish a fresh bond with your family while recreating these moments at home, by sharing them with SCS on Facebook, participants with the most likes – as determined by social media users – will stand to win attractive cash and product prizes.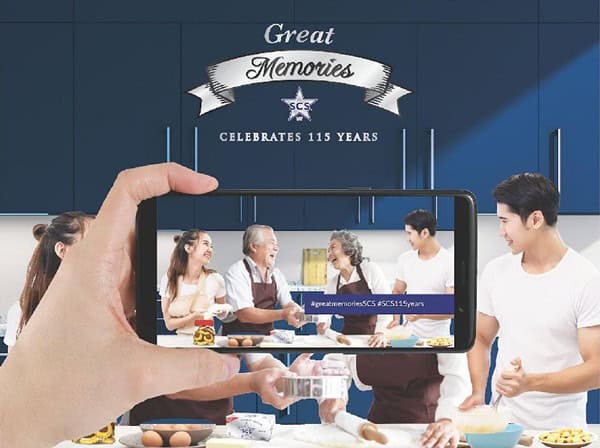 HOW DOES IT WORK?
From 1 April, members of the public can share their favourite memories with SCS by posting it under the comments section of the official competition post on SCS Dairy's Facebook page and tag three friends.
The post can be in the form of a photo or a video, with an accompanying caption or story. Participants are encouraged to post content that is genuine, creative, and eye-catching.
On 31 May, 2020, the users who have made the top 15 most-liked posts will win cash and SCS product hampers.
The most-liked post will win the Grand Prize of S$1,150 in cash and S$300 worth of SCS products; while the 14 Consolation Prize winners will win S$300 worth of SCS products.
A PART OF SINGAPORE FAMILIES SINCE 1905
SCS products, especially its trademark star butter, have been the mainstay in the fridges of many Singaporean families for the past 115 years. From slathering it on kaya toast slices to serving as a key ingredient to nostalgic bakes such as sugee cookies and marble cake, this signature kitchen staple has made its imprint in the hearts and minds of the young and old alike.
Since 1905, SCS has been helping Singaporeans whip out an evolving spread of buttery treats for their loved ones such as cornflake cookies, buttercream cakes and pineapple tarts. A simple walk down memory lane will stir up good times such as bonding with your spouse over rolling out buttery puff pastry, and watching your grandma prepare tarts for the festive season.
These are just some of the great memories that SCS has created with you and your loved ones for more than a century. Now, it's time to share your stories.
To find out more and to enter the competition to win attractive cash and product prizes, please go to SCS Dairy's Facebook page to participate at
https://www.facebook.com/pg/SCSdairySG/posts/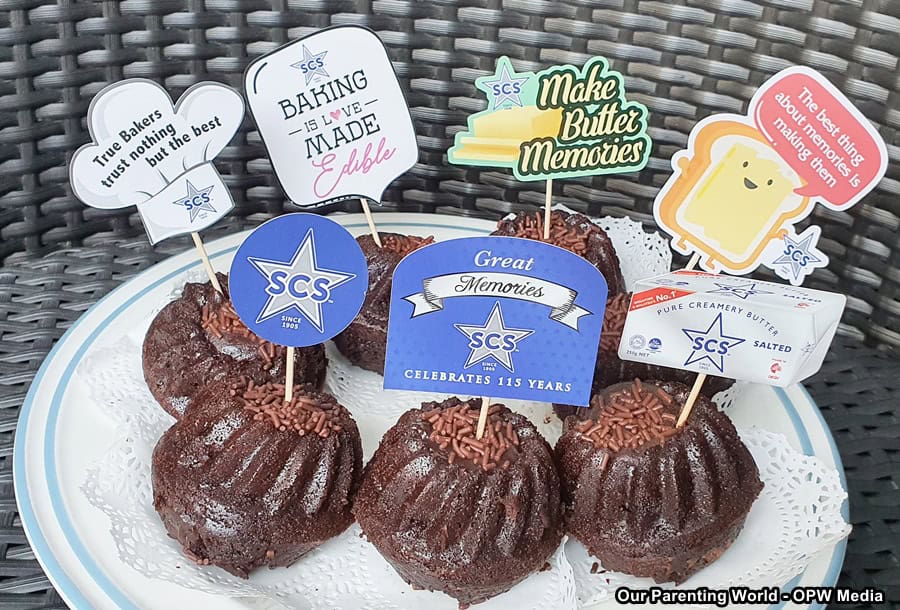 Thank you SCS Dairy for sending to us the delicious Chocolate Bundts! Our Parenting World – OPW Media team is proud to support #GreatMemoriesSCS campaign and be part of the SCS Great Memories campaign! Thank you for being part of our lives and Happy 115th Anniversary SCS!
If you would like to try baking the above Chocolate Bundts, here's the recipe as follows: