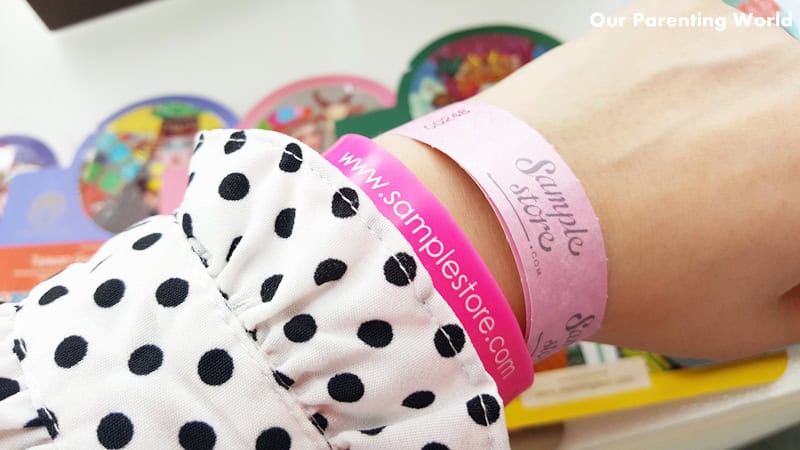 Sample Store recently held its first ever beauty show with Beauty Keeper at Carnivore Brazilian Churrascaria located at The Shoppes at Marina Bay Sands.
It was a grand star-studded affair where we will be introduced to unique, new-to-Singapore beauty products from Taiwan from Beauty Keeper. Of course, we beauty junkies are excited! 
Beauty Keeper Booths and Reviews Highlights: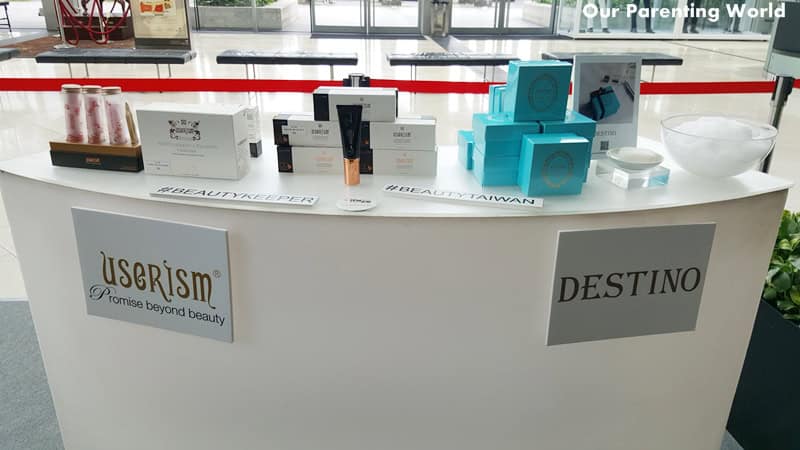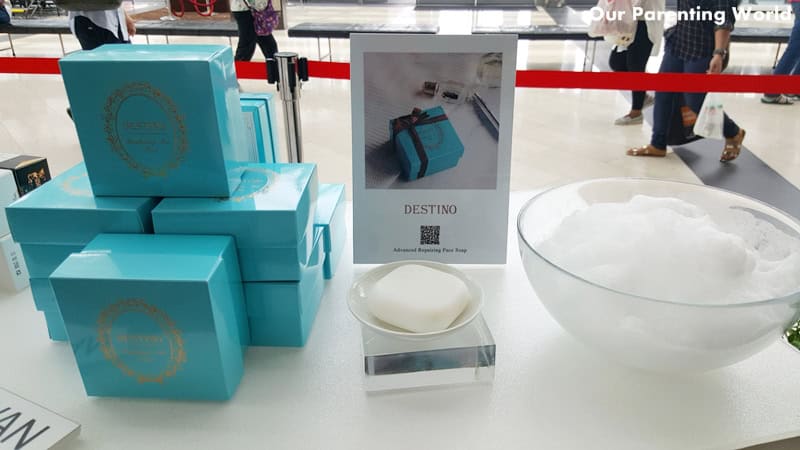 It was like stepping into Wonderland for us, beauty enthusiast to see so many of Beauty Keeper's signature products on display from makeup, skincare, accessories, sport bras and many more! 
What's more, we can get to try them! Some of the products that were highlighted to us and I have tried included the soap from Destino 蒂思堤諾.
Review: Destino cleans well with only a small amount of soap. It foams and lathers easily, my face felt amazing, very fresh and soft.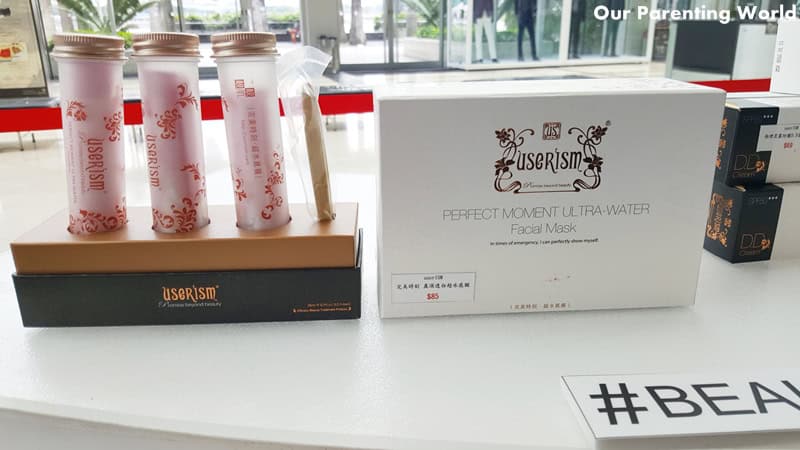 Userism, this mask product comes with attractive packaging that looks like test tubes. 1 tube of mask contains high activity essense that can be used in 7 to 10 days, it helps to brighten your skin and has moisturizing magnets that will lock water much longer, repair skin damage, pump and firm your skin. Good for anti-aging!
Review: Upon applying the mask on my face, it has a cooling effect and I felt very refreshed. My face becomes firmer and more radiant after using the mask.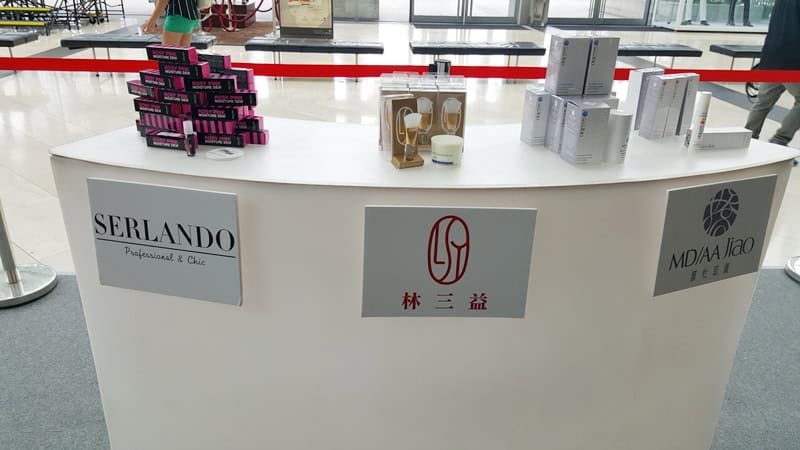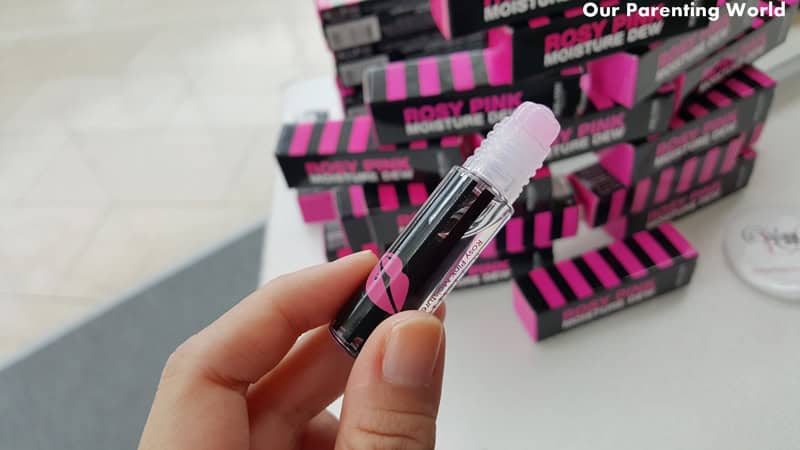 Serlando Rosy Pink Moisture Dew, this lipstick is amazing, it is clear on the outside but once you apply on your lips, it turns pink. So cute!
Review: I like the lipstick, it is easy to carry around, good to apply whenever my lip is dry. It gives an instant dewy pink coverage on my lips. Nice! 
Lunch at Carnivore Brazilian Churrascaria at The Shoppes at Marina Bay Sands: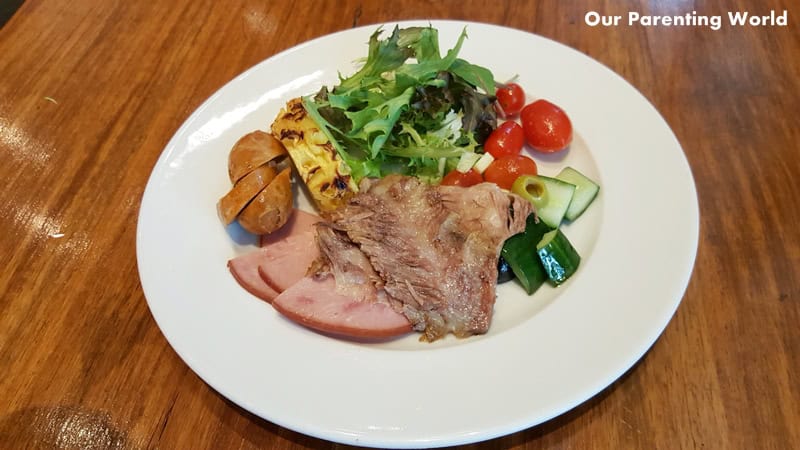 All Sample Store Beauty Influencers were treated to a delicious lunch at Carnivore Brazilian Churrascaria at The Shoppes at Marina Bay Sands. Carnivore is a well-known and popular restaurant that is famous for its extensive choice cuts of meat and aim to delight you with its authentic Brazilian Churrasco experience.
To find out more about Carnivore Brazilian Churrascaria, please click HERE. 
Sample Store and Beauty Keeper Live Show: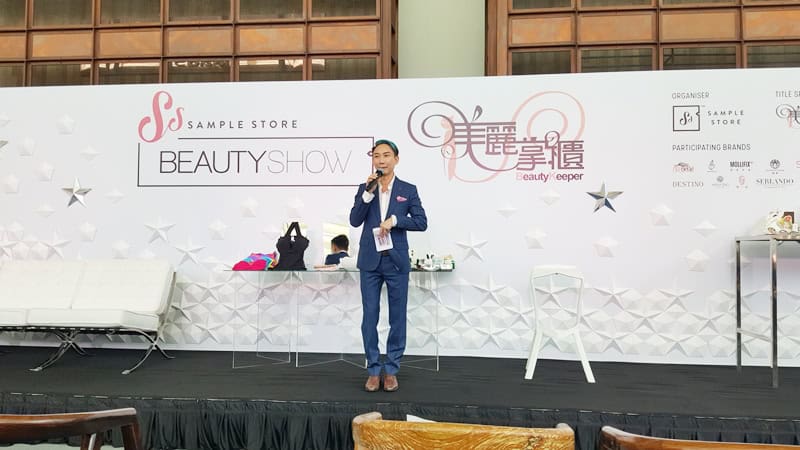 After our delicious lunch, the first ever beauty show by Sample Store together with Beauty Keeper began with Hossan Leong as host of the live show.
Hossan Leong, Singapore very own funny boy is witty, engaging and makes the show fun and enjoyable to watch.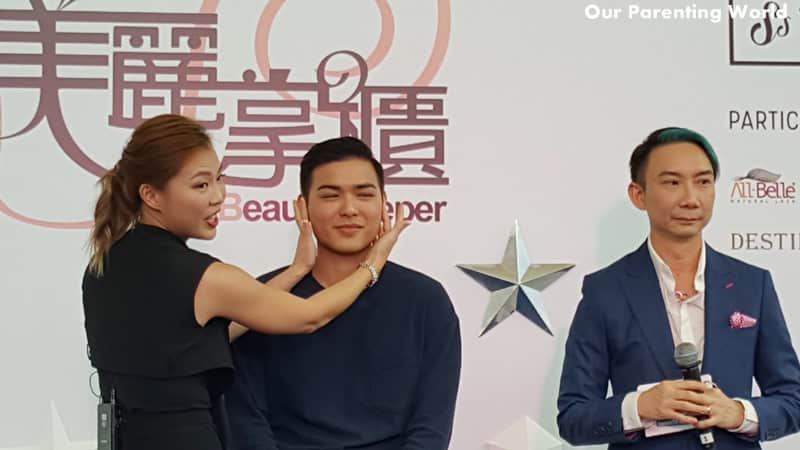 The show highlights include makeup demo by Candy Tiong on the Grand Finalists of SING!China Season 2 Singapore Selections.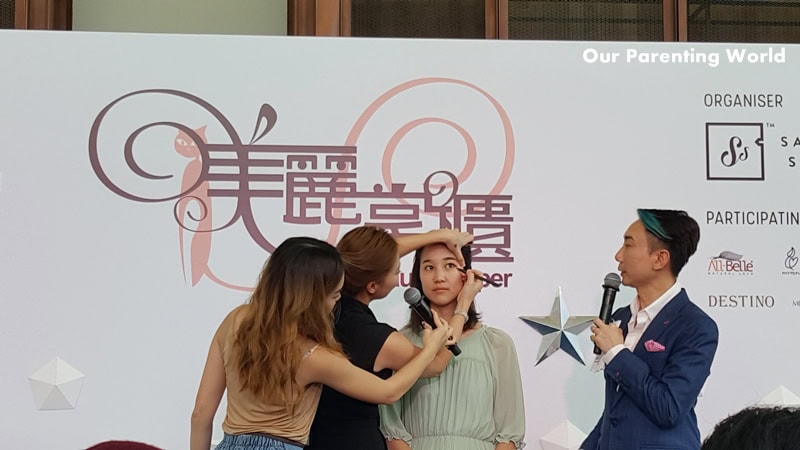 The lovely Candy Tiong gave us demonstrations on how we can achieve flawless and beautiful makeover using Beauty Keeper products. She shown us how we can transform our look and do our makeup in 5 minutes. We learnt a lot of beauty tips from her!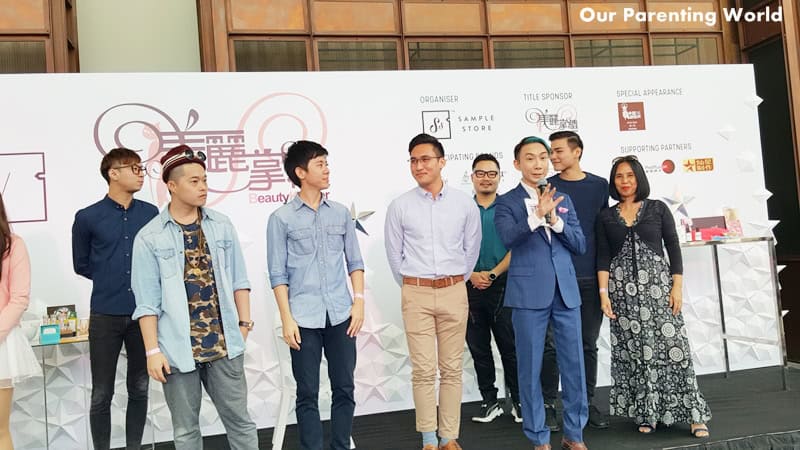 The Grand Finalists of SING!China Season 2 Singapore Selections making an appearance at the live show. We wish the finalists and the winner best of luck!
Towards the end of the show, there is a grand lucky draw for all the participants, the winners get to win a pair of tickets for two to Taiwan and Bangkok and shopping vouchers.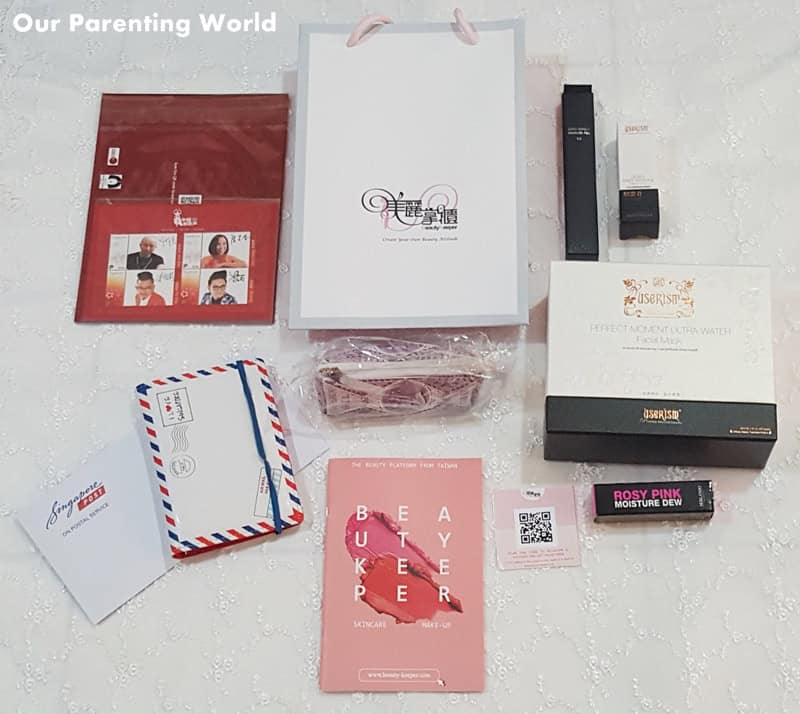 Thank you Sample Store and Beauty Keeper for the invitation and fabulous goodie bag! We are delighted to be able to try out Beauty Keeper's products and please see our review on Userism and Serlando Rosy Pink Moisture Dew that were in the goodie bag as above.
To find out more about the wonderful range of beauty products from Beauty Keeper and to purchase them, please go to Beauty Keeper's website at  http://beauty-keeper.com/ 
If you have not joined Sample Store, please do as Sample Store offers a wide variety of FREE samples just for you! You can sign up for FREE now at https://www.samplestore.com/