Bubble tea fans! R&B 巡茶 has come up with a new creation, it is the first in Singapore to offer this drink – Brown Sugar Boba Milk with Cheese Brûlée!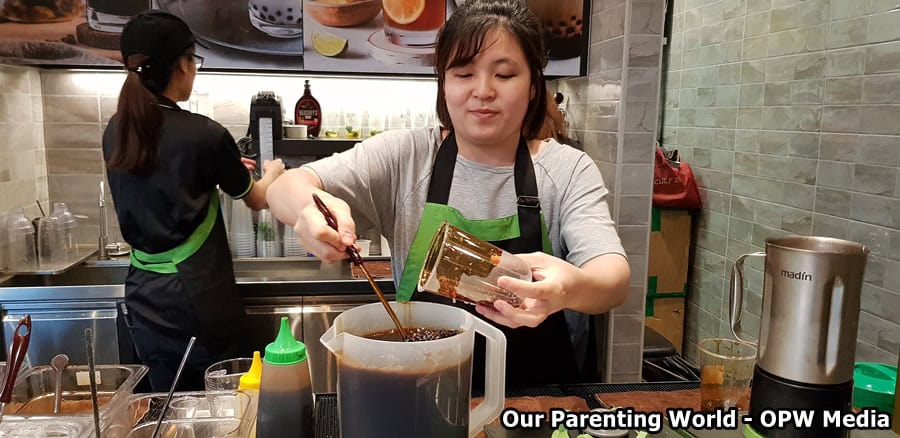 There are many steps involved in making this new delicious drink, first, coat the interior of the cup with a brown sugar glaze specially imported from Taiwan and put in the soft and chewy pearls. The pearls have been cooked to perfection with R&B巡茶's unique brown sugar that boasts an aromatic caramelised note.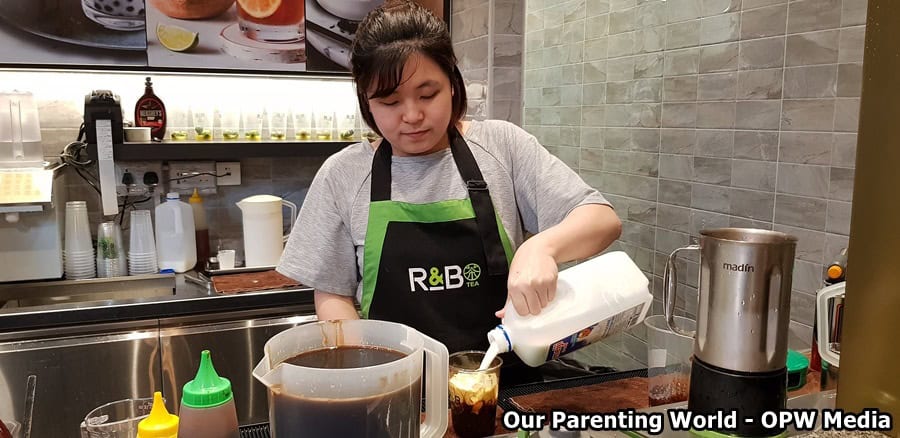 Next, pour chilled fresh milk into the cup that will create a stunning visual that is reminiscent of a tiger's bold stripes, hence inspiring the drink's Chinese name: 老虎出巡.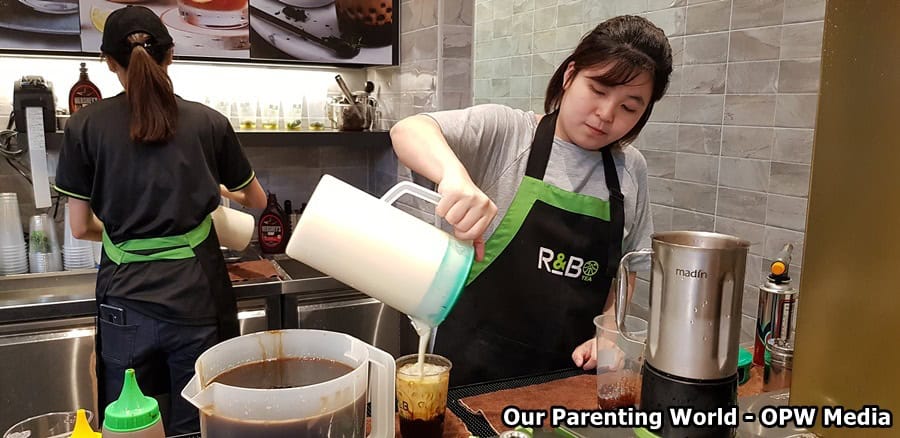 After that, topped it up with a layer of velvety and savoury cheese cream.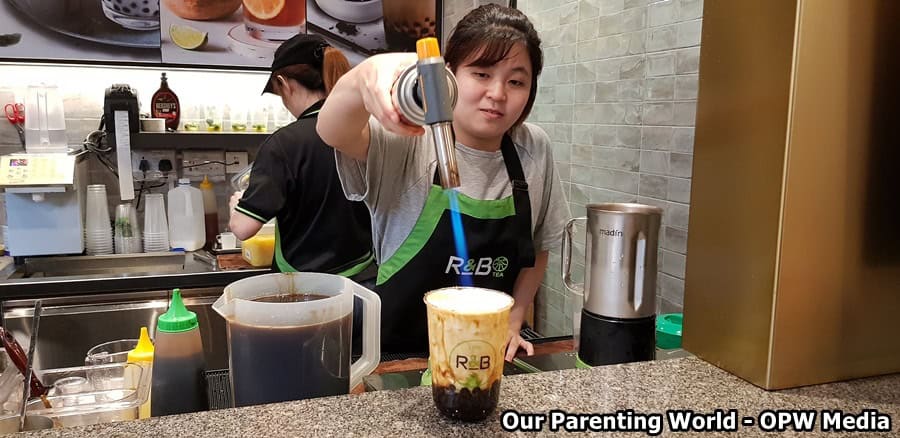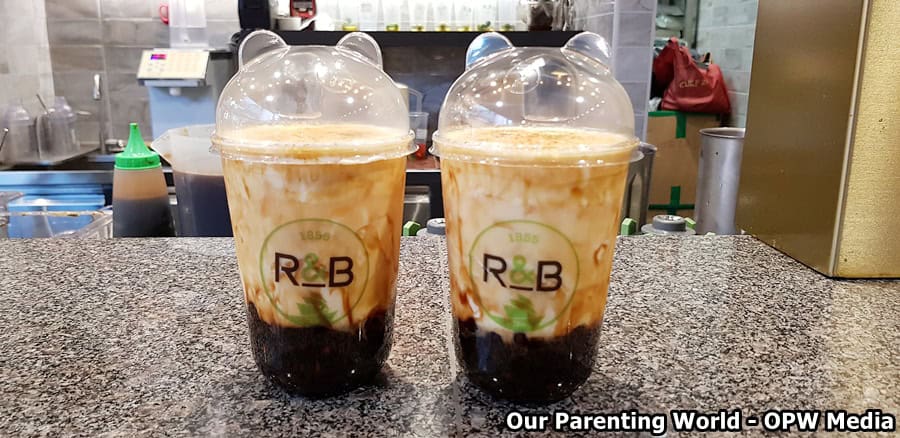 Finally, the drink is ready after sprinkling brown sugar bits and torched into a crisp, caramelised crust, adding another dimension of flavour and a crunchy texture to this one-of-a-kind drink.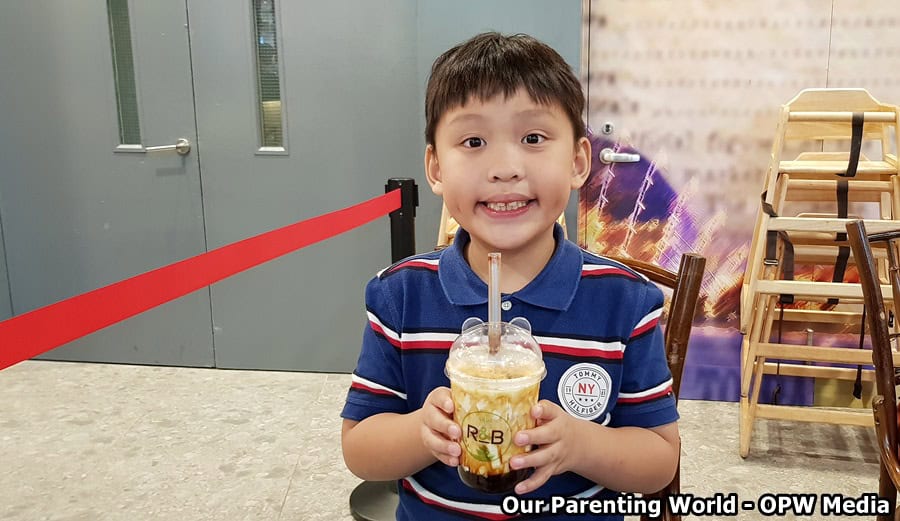 I really enjoyed this drink, it has different layers that start from caramelised brown sugar to cheese cream. I love the pearls, they are so soft, chewy and it is a joy to slurp up every one of the pearls in the drink!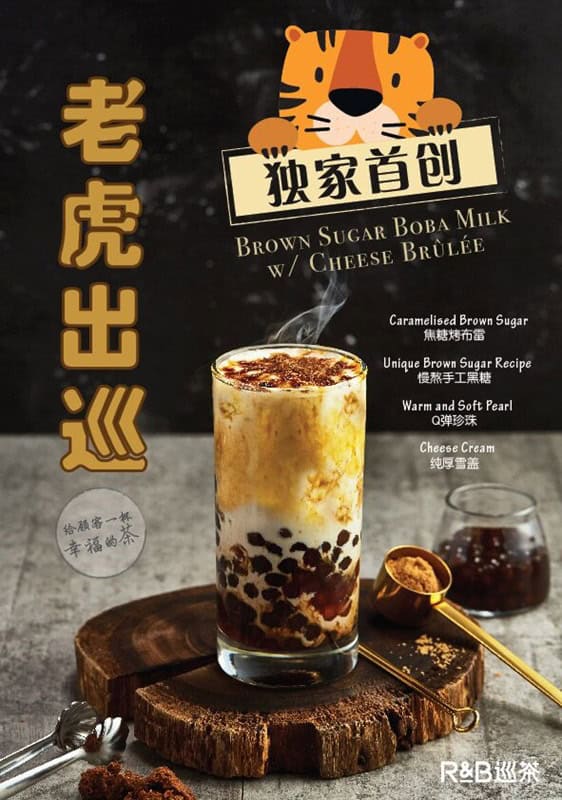 Come and try out this new drink, Brown Sugar Boba Milk with Cheese Brûlée by R&B 巡茶, it promises a sensational taste experience with every sip you take!
Price
Marina Bay Sands – Regular S$5.80 and Large S$6.50
Other outlets – Regular S$4.80
About R&B 巡茶
R&B 巡茶 uses fresh fruit juices and all-natural ingredients to create delicious tea flavours for all to enjoy. It also uses the finest oolong tea leaves from Taiwan's Dong Ding Mountain, which is the original oolong tea growing area. Its wide selection of beverages includes fruit teas, milk teas, macchiateas, cheese teas and the yogurt series.
Facebook: https://www.facebook.com/rbteasg/
Instagram: https://www.instagram.com/rbteasg/
Location:
R&B 巡茶 Marina Square @ Cookhouse, 6 Raffles Boulevard #04-101/102 Singapore 039594
R&B 巡茶 @ Toa Payoh, 470 Toa Payoh Lorong 6 Singapore 310470
R&B 巡茶 @ Oasis Terraces, 681 Punggol Drive # B1-03 Singapore 820681
R&B 巡茶 @ Marina Bay Sands, #B2-50 Canal Level Singapore 018972