Event Listing: PA Embracing PArenthood Movement For Families With Babies
Our Parenting World (OPW) is pleased to announce a brand new initiative by The People's Association (PA) for young parents in Singapore.
The People's Association (PA) has just launched a new community initiative, Embracing PArenthood Movement, to celebrate the birth of new Singaporean babies within the community. Led by the grassroots movement (Family Life Champions, Residents Committees and Neighbourhood Committees in each estate), the movement is a community effort to work towards a society where marriage and parenthood are achievable, enjoyable and celebrated.
What's In It For Families With Babies?
1. Build A Community Support Network
The celebrations will provide an opportunity for families in the same neighbourhood with babies born from 2016 onwards to get to know one another better. They can keep in contact after the event to continue to share experiences with one another thus building up a support network within their community.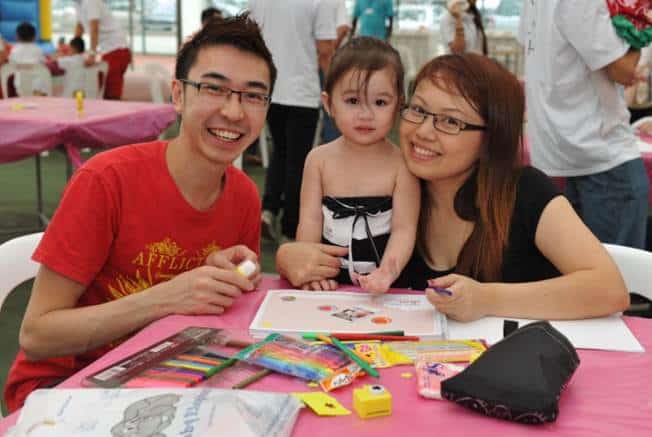 2. Learn From The Experts
Parents can also learn more about parenting and family bonding from community partners at these community celebrations. For example, at the Bishan North celebration, our community partners such as the Centre for Fathering (CFF) and KK Women's and Children's Hospital (KKH), are at the event to provide parenting advice for new parents. Families can also take part in a mass music and dance activity to bond with other parents and learn together through sensory simulation and physical play.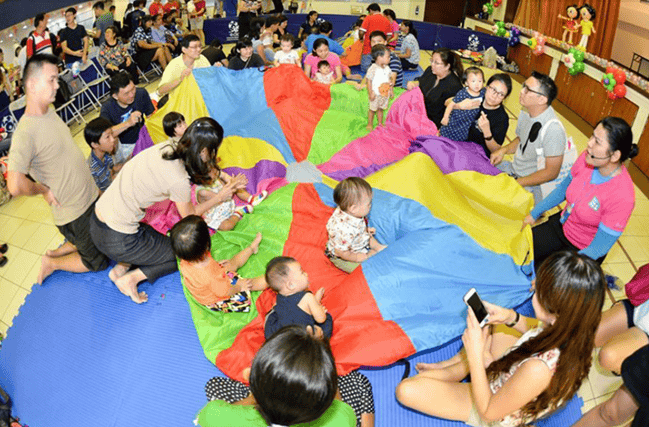 3. Exclusive Commemorative 'PAssion Baby" & Gift Set
To commemorate the occasion, the invited families will be presented with a commemorative "PAssion Baby" Card, personalised with a family photo, as well as a specially curated Play.Bond.Grow Gift Set from PA. The items in the Gift Set are selected in consultation with parenting experts from our community partners and parents can use these items to deepen interactions and bonding with their little ones.
All the above images credited to The People's Association (PA)
4. Other Goodies
To support the Embracing PArenthood Movement in a practical and major way, the NTUC Social Enterprises, being one of our primary partners, will also be giving out the NTUC Good Start Bundle as a small gift to new parents to support them on their parenthood journey. The NTUC Good Start Bundle includes NTUC Income's complimentary one-year health insurance coverage for newborns and NTUC First Campus' brand new publication, Early Experiences Matter: Parent-Child Activity Book.
How Families With  Can Take Part
Following the launch celebrations at Bishan North, neighbourhoods across Singapore will progressively hold their own celebrations to engage families with new-borns within the community. Such celebrations will be held nationwide on a regular basis by the end of the year.
The celebrations scheduled for the month of June are as follow. Invited parents can call the respective CCs for more information.
S/N

DATE

EVENT VENUE

CONTACT NO.

1

11 Jun

ACE The Place CC

ACE The Place CC

Tel: 6891 3430

2

17 Jun

Punggol 21 CC

Punggol 21 CC

Tel: 6312 0508

3

18 Jun
To find out more about The People's Association (PA) , please visit: