Event Listing: Nickelodeon's Nine Crazy Christmas Tips to survive this holiday season with your kids!
Our Parenting World team is happy to share this exciting news brought to you by Nickelodeon!
As the year winds down, December can still be a chaotic, crazy time of the year! You might be planning time with family and friends, gifts and parties, treats and feasts and family trips. Meantime, if you are still scrambling to find activities for your bored kids at home, Nickelodeon has come up with a list of activities to keep their crazy fans going this festive period. So here you go… nine tips to have your kids and yourself jump into a "Crazy Christmas" holiday spirit.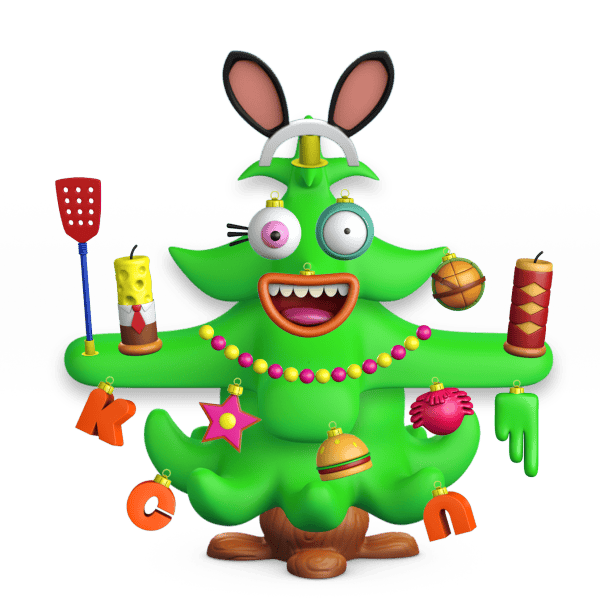 1. Create your own crazy Christmas tree with Nickelodeon's first Christmas Tree Styler
Get their creativity going! Fans can build their own virtual tree at crazychristmas.nick-asia.com using specially designed ornaments till the end of December. Save, share an image card of the customized tree or print it, so kids can send as their festive greetings to family and friends.
2. Binge on holiday-themed Nickelodeon shows
As part of Nickelodeon's "Crazy Christmas" feature, watch 12 days of holiday-themed episodes of Nickelodeon shows such as Dora the Explorer, The Fairly OddParents, Make It Pop, Henry Danger, Game Shakers, and more on:
– weekdays from 5 to 16 December at 11am (TH/WIB), 12pm (MY/PH/SG/TW), 5pm (TH) and 6pm (PH/SG/TW)
– 24 and 25 December at 9am (TH/WIB), 10am (MY/PH/SG/TW), 4pm (PH/TH) and 5pm (SG/TW)
Watch the "12 Days of Nickelodeon Christmas" video HERE to get an idea of what's in store. Those who tune in will be also be able to catch additional shorts such as Christmas songs and the Make It Pop Christmas music video "All The Love".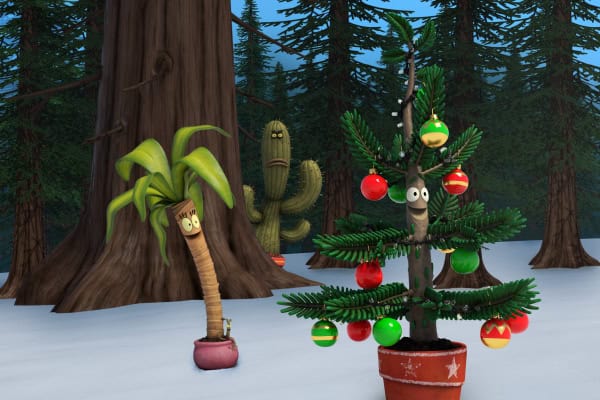 3. Catch the debut of Nickelodeon's original animated TV movie, "Albert"
Premiering on Friday, 23 December at 12pm (TH/WIB) and 1pm (HK/MY/PH/SG/TW), the one-hour CG-animated holiday tale Albert is the first original animated TV movie Nickelodeon has ever made. It features Albert, a tiny Douglas fir tree who goes on a crazy journey to become Empire City's most famous Christmas tree ever. The heartwarming movie stars the comedic voice talent of Bobby Moynihan (Saturday Night Live) in the title role and Sasheer Zamata (Saturday Night Live), Judah Friedlander (30 Rock) and Rob Riggle (21 Jump Street). Breanna Yde (School of Rock, The Haunted Hathaways) voices the character Molly. For the eager beavers in Singapore, the movie will also be available on the Nickelodeon Play app. What's more? For the kids who fall in love with the endearing tree, an illustrated adaptation of the story by Random House Children's Books, Albert: The Little Tree With Big Dreams, is currently available at Amazon and other online book stores. 
4. Take your kids' best friend on the go with the Nickelodeon Play app

The Nickelodeon Play app puts the best of Nickelodeon at your kids' fingertips with new content added just in time for the holidays. Go crazy searching for mystery surprises, watch the entire season of Avatar, holiday-themed shows, and shorts such as acapella videos. Visit www.nick-asia.com/apps to download the app for free or sign up for Singtel Cast's "Kids Pack" to get full access to Nickelodeon Play.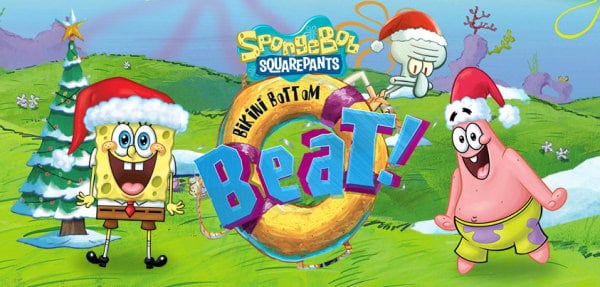 5. Explore all-new Nickelodeon games
Visit www.nick-asia.com for new holiday-themed games! Unleash your inner gamer by taking part in The Loud House Holiday quiz (available from 22 December) or creating your dream winter house by playing the Winter Wonderland House Builder game (available from 23 December). Test your rhythm skills on the newly launched SpongeBob SquarePants: Bikini Bottom Beat music game, now available HERE on the Apple App Store for S$2.98. And of course, many games can also be found on Nickelodeon Play.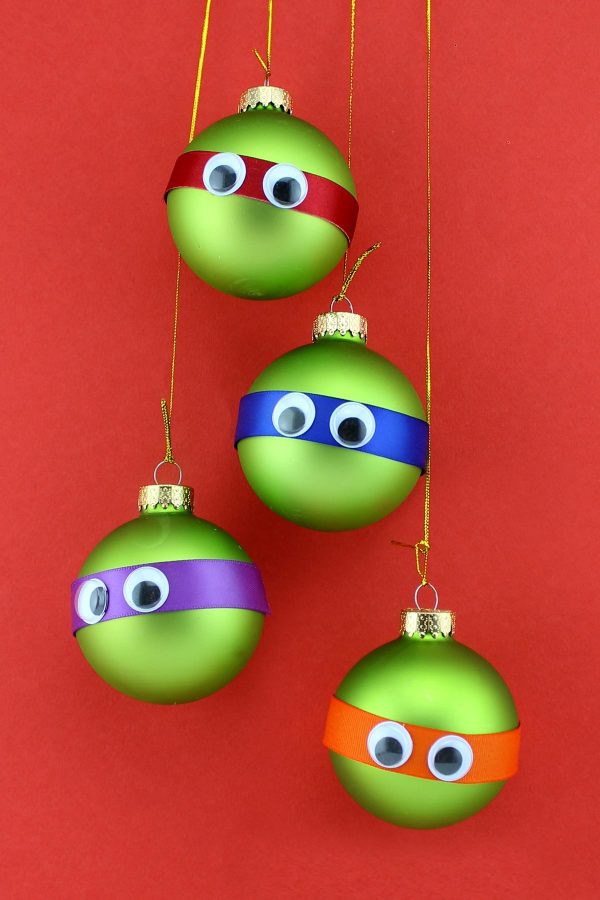 6. Make your own Christmas tree ornaments
Create your own Teenage Mutant Ninja Turtle Googly-eyed ornaments in just under 20 minutes by following the instructions. 
The house somehow feels a little safer with these guys watching over your living room from their Christmas-tree vantage point. You won't believe how simple they are to make:

(Difficulty Level: Easy) 

What You'll Need
4 Green, ball-shaped ornaments
4 colored ribbons (blue, orange, red, and purple)
8 Googley eyes
Glue stick

How to Make

Step One: Measure the blue ribbon around the middle of one of the ornaments, cutting the ribbon where its two ends meet.

Step Two: Using the glue stick, secure both ends of the ribbon around the middle of the
ornament. 
Step Three: Glue two googly eyes onto the ribbon.

Step Four: You've made Leonardo! Repeat the first three steps to make the other turtles.
7. Take your pre-school kids and head outdoors for some crazy fun with their favourite friends
From 3 to 18 December, catch the All-Star Nick Jr. Christmas at City Square Mall as a brand new show featuring Dora the Explorer's Dora and Boots, PAW Patrol's Chase and Marshall, and for the first time in Asia, the Bubble Guppies' Gil and Molly will take to the stage! Follow their journey to deliver a present to Santa and get the chance to take photos with them. Outside at the City Green, kids can play with their favourite plinko math machine with Team Umizoomi, ride the velocity barriers with Blaze and the Monster Machines, help the pups patrol Adventure Bay at the PAW Patrol cruise control centre, bubble mania at the Bubble Guppies school bus stop and make their genie dreams come true at the Shimmer and Shine Zahramay Pavilion. And the kids can revel in the joy of Christmas with all their Nickelodeon friends at the giant Christmas tree with 'snow' falling every night at 8pm! Visit www.nick-asia.com/events for more details.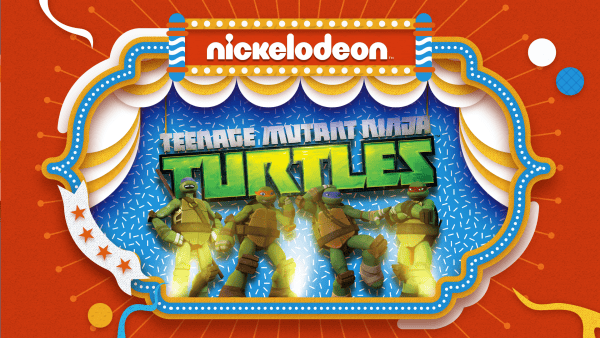 8. Live out their aspiration to become an actor and be a Teenage Mutant Ninja Turtle at KidZania Singapore
Visit the Nickelodeon Acting Academy and Theatre in KidZania Singapore and train to be an actor before you role play as your favourite Teenage Mutant Ninja Turtle for your family and friends. From 10 to 25 December, meet half-shell heroes Donatello and Leonardo for that wefie moment! And of course, while you are there, let them loose to enjoy the rest of Kidzania while you get some of your own 'me-time'!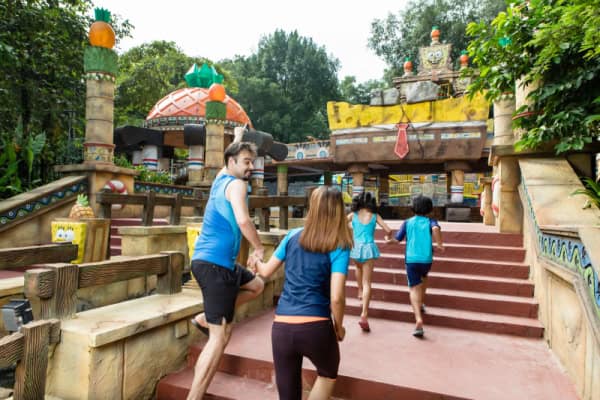 9. Take a short trip across to Kuala Lumpur and enjoy some crazy water fun at Nickelodeon Lost Lagoon
Visit Nickelodeon Lost Lagoon at Sunway Lagoon in Malaysia with more than 12 attractions! From now to 1 January 2017, Nickelodeon Lost Lagoon has been transformed into SpongeBob's Christmas Lagoon – experience crazy holiday moments by checking out the 20-foot Christmas coral tree, creating giant bubbles at the Bubble Jellyfish Field, and meeting SpongeBob SquarePants, Patrick Star, and Santa Claus.