Happy 2nd Anniversary, Mr Coconut!
Mr Coconut is the pioneer of coconut drinks in Singapore, leading the way with its brand new menu of 20 drinks in a wide variety of flavours that offers something for everyone! In celebration of its 2nd anniversary, the newly renovated flagship store at Far East Plaza reveals its new revamped look and refreshing new drinks menu on Friday, 24 November 2017. 
Mr Coconut began just like any other brand selling mass-market drinks and desserts of all kinds has now streamlined into the newest Mr Coconut experience: Drink Fresh! You have to try its signature Coconut Shake, the crown jewel of Mr Coconut. It is a delicious concoction that is vegan, dairy-free and healthy! Made of the milk, water and fresh from the sweetest young Thai coconuts, blended with crushed ice into a drink that is smooth, flavourful and refreshing, perfect for cooling down and hydrating in Singapore's hot climate.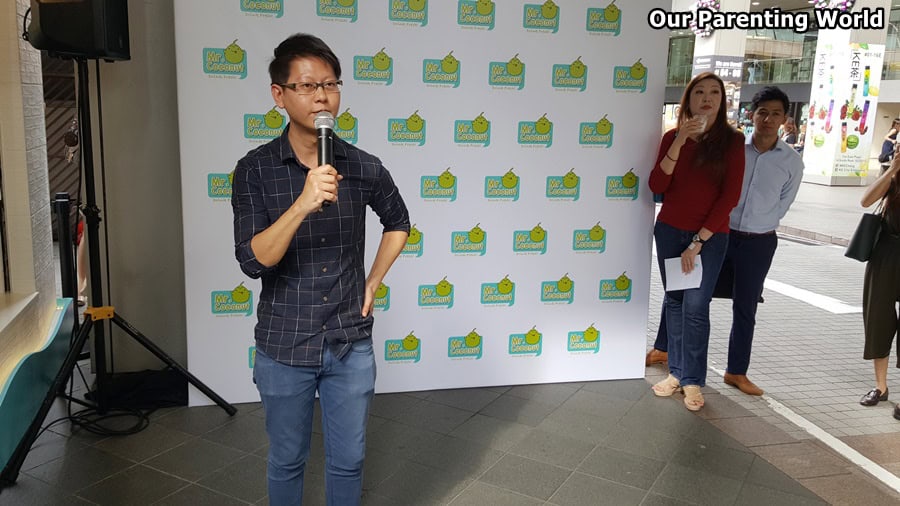 Mr Andrew Cai addressing the media. 
Mr Coconut was founded by the trio, Mr Andrew Cai, Ms Vivian Yeo and Mr Lucas Lin and was first brought to Singapore by Andrew and Vivian. It was a visit to Vivian's hometown at Malacca, where the coconut shake is a particularly popular drink amongst the locals and it is so well-known that tourist will make a point to try it when they are on holidays at Malacca. Knowing that there are no similar offerings here in Singapore, Andrew and Vivian were inspired and decided to take the idea of this delicious coconut shake back to Singapore! This gives birth to Mr Coconut in Singapore!
The newest iteration of Mr Coconut is the result after two years of product research, development and continued market taste-testing, which affirmed that customers love their shake! Customers can now look forward to a total of 20 drinks in a range of three categories on the Mr Coconut menu, all freshly prepared on the spot with a 100% natural coconut base: the frothy Bubble Coconut drinks, a series of freshly squeezed Fresh Juice drinks, and hearty Signature Shakes.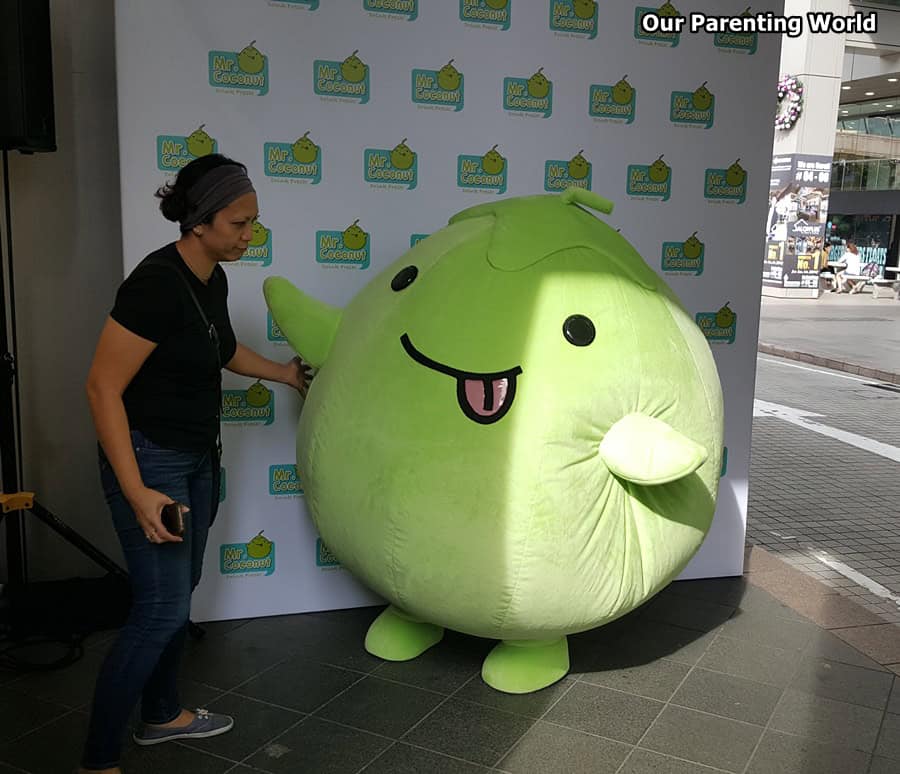 During the Media Tasting Event at Far East Plaza and to launch the new refreshing flavours, we were introduced to a special friend, Mr Coconut! He is so adorable especially when he is dancing to this very catchy song!
I am a Coconut, Coconut
ah, ah, ah I am a Coconut
co-co-co-co-co-co
I am a Coconut
We thoroughly enjoyed the cool and super refreshing drinks at Mr Coconut! The drinks are all-natural, full of vitamins and minerals. Try out its new refreshing flavours with its Signature 100% Fresh Coconut Juice Base now!
You can find Mr Coconut at the following locations: 
1) Far East Plaza 14 Scotts Road #01-14C, Singapore 228213
2) V Hotel Lavender 70 Jellicoe Road #01-15, Singapore 208767
3) Northpoint City 930 Yishun Avenue 2,#B1-42, Singapore 769098
Good News! Mr Coconut will be giving out free drinks on 9 December 2017, Saturday at all its 3 outlets in Singapore, Far East Plaza at 12-2pm, Northpoint City at 3-5pm and V Hotel Lavender at 6-8pm. Please check its Facebook Page for more details. 
To find out more about Mr Coconut's latest promotions and news, please visit 
https://www.facebook.com/mrcoconutsg/