Giveaway Closed and Winner Announcement – 25 July 2017
Dear Valued Readers and Friends,
Thank you so much for your participation in the giveaway and we are pleased to announce the lucky winner:
1) Sonia Yong
Congratulations! Please also refer to Our Parenting World Facebook announcement. We will be contacting you for your prize collection.
Thank you to our kind sponsor, Feld Entertainment for the fabulous prizes to our readers and friends.
Thank you to each and every one of you, please stay tuned to our coming giveaways! 🙂
Best Regards,
Our Parenting World Team
********
[Giveaway Closed and Winner to be announced!] – 18 July 2017
Dear Valued Readers and Friends,
Thank you for your participation in the giveaway!
The giveaway is now closed and winner will be announced once the organisers have verified the entries. Please stay tuned to our Website and Facebook for winner announcement.
Thank you and Good Luck! 🙂
Best Regards,
Our Parenting World Team
********
Our Parenting World's Giveaway Alert: Monster Jam Tickets Giveaway! – [CLOSED]
Are you ready? The World's BIGGEST Trucks are coming to Singapore!
For the first time ever,  Monster Jam, the most-action packed live event on four wheels, will be bringing adrenaline-charged family entertainment to Singapore on 19 August!
Celebrating its 25th anniversary this year, Monster Jam is the supreme family experience, thrilling more than 4 million fans annually over the course of 350 performances. With its Singaporean debut, this epic extravaganza, which combines championship racing and jaw-dropping freestyle action, will have been seen in 28 countries throughout the world.
The Monster Jam production at the National Stadium will be the largest in Southeast Asia featuring 10 Monster Jam superstars such as the legendary Grave Digger®, fan favourite Monster Mutt® Dalmatian, the raging bull El Toro Loco® and 11-time World Champion Max-DTM, to name a few.
Our Parenting World team had interviewed celebrity couple Monster Mutt Dalmatian (driven by Candice Jolly) and Max-D (driven by Neil Elliott) for their coming debut at Monster Jam Singapore! Full story at http://ourparentingworld.com/monster-jam-and-exclusive-interview-with-candice-jolly-monster-mutt-dalmatian-and-neil-elliott-max-d/
Before the competitions begins, audiences have the chance to attend the ultimate fan experience, the Pit Party. This pre-show event gives Monster Jam enthusiasts the chance to walk the track, meet their favourite Monster Jam athletes, get autographs and have an up-close and personal look at the Monster Jam trucks. Fans can also purchase official Monster Jam merchandise.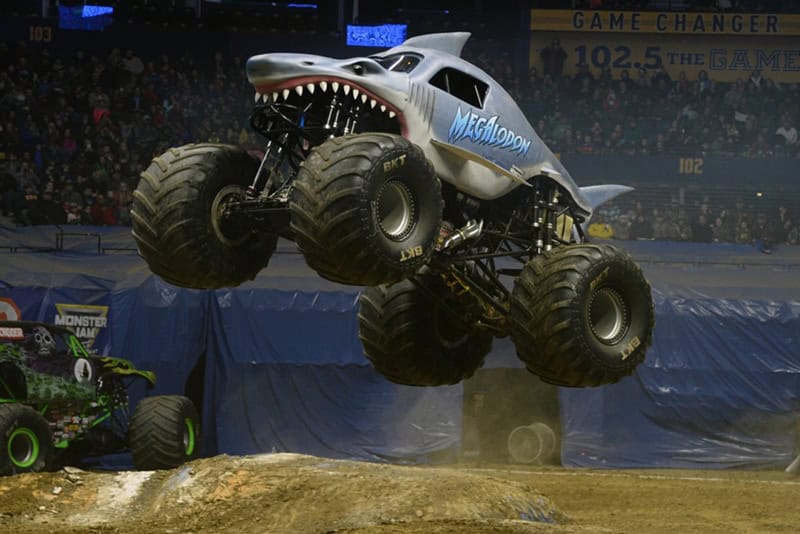 The Pit Party pre-event experience is open from 2pm to 6pm. The main event will start at 7pm and promises electrifying performances for the whole family in Monster Jam racing and freestyle competitions. Plus, fans will also be thrilled by the high flying acrobatics of freestyle motorcross. 
Monster Jam
Date: 19 August 2017, Saturday *
Timing: 7 pm (Pre-Event Pit Party from 2.00 pm – 6.00 pm)
Venue: 
Singapore Sports Hub, National Stadium *
1 Stadium Drive,
Singapore 397629
Tickets will go on sale from 29 May and will be available on www.sportshubtix.com.sg
For more information on Monster Jam, log onto www.MonsterJam.com or follow via social channels below:
Facebook: www.facebook.com/MonsterJam
Twitter: www.twitter.com/MonsterJam
Instagram: www.instagram.com/MonsterJamLive
YouTube: www.youtube.com/MonsterJamLive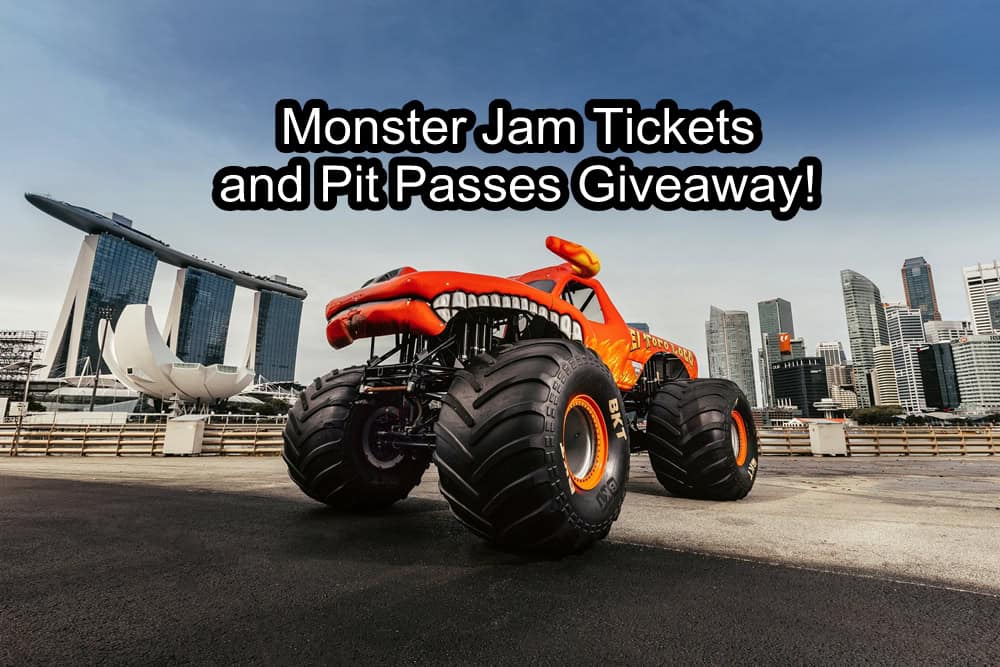 Good News!
We have a Family Package of 4 x Cat A Tickets & including Pit Passes for one lucky winner for you to bring your whole family to watch the first time ever, Monster Jam and enjoy the most-action packed live event on four wheels coming to Singapore on 19 August!
Here's how to enter the giveaway:
1) LIKE Our Parenting World Facebook Page  and LIKE Monster Jam Facebook Page
2) LIKE and SHARE Our Parenting World Facebook Post on Monster Jam Tickets Giveaway!
3) SHARE and TAG at least 5 family and friends on Monster Jam Tickets Giveaway!
4) COMMENT on this Website Post at the Comment Box Below: "Name the date and venue of the very first Monster Jam event in Singapore?"
Answers are at the signs marked *
Hurry, giveaway will close on 17 July 2017 at 23:59Hr. Winner will be announced through Website and Facebook.
Please ensure that Step 1, 2, 3 and 4 are completed in order to qualify for the giveaway. 
Winner please kindly confirm your prize within 48 hours of announcement of your winning on our Website and Facebook page or another winner will have to be chosen. 
Thank you and Good Luck! 🙂