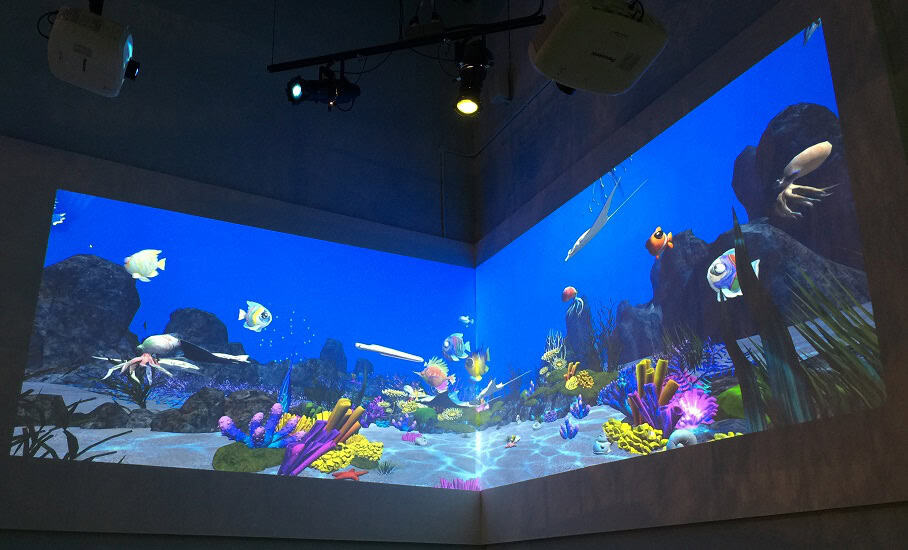 Image Credit: KidsSTOP™ 
{Event Highlight}
KidsSTOP™ the Children's Science Centre has launched a brand new exhibit which is part of KidsSTOP™'s marine conservation project titled "Oceans' Buddies" officiated by Dr Amy Khor, Senior Minister of State, Ministry of the Environment and Water Resources today. 
"Oceans' Buddies" is Singapore's first virtual ocean with sea creatures in 3-dimension form. The new exhibit aims to educate young children from 18 months to 8 years old, the need to protect our marine environment to ensure sustainable seas. In addition, its mission includes to spark an interest among young children in Science, Technology, Engineering and Mathematics (STEM). Children will also learn some useful ideas from the centre's educators to recycle, reduce and re-use whenever possible. The goal is essentially for the children to re-think and re-consider their actions. 
Oceans' Buddies uses immersive technology developed by I-One Group (a home-grown local company) to enhance learning and play. The key highlight is a visually stunning virtual ocean floor projected onto a giant wall where children can see their personalised sea creatures come "alive" as their creations take on a 3-dimensional form. To further reinforce the importance of protecting and preserving ecosystems, KidsSTOPTM will also be launching the Oceans' Buddies Show-n-Tell Competition for pre-schoolers. Centred on the theme of protecting the environment, this competition will be open to all pre-schools. More details on the competition will be released at a later date. The Oceans' Buddies exhibit and KidsSTOP™ marine conservation project has been made possible by Pilot Pen (Singapore)'s sponsorship of S$180,000. 
Additional Information: 
For the public, experiencing Oceans' Buddies exhibit is part of the admission fee. More information can be found at http://www.kidsstop.edu.sg