Media Invite,  Food Review, Giveaway Closed and Winner Announcement! – Please scroll down to the bottom of this post for the giveaway details 🙂 
Breakfast is the most important meal of the day! Having a good breakfast will provide you with the energy that you will need for the whole day. Our Parenting World team visited Sandbank at East Coast Park recently to try out their breakfast buffet.
Looking at Sandbank's tagline which states "Eat, Drink, Plunge", we can't wait to do all that!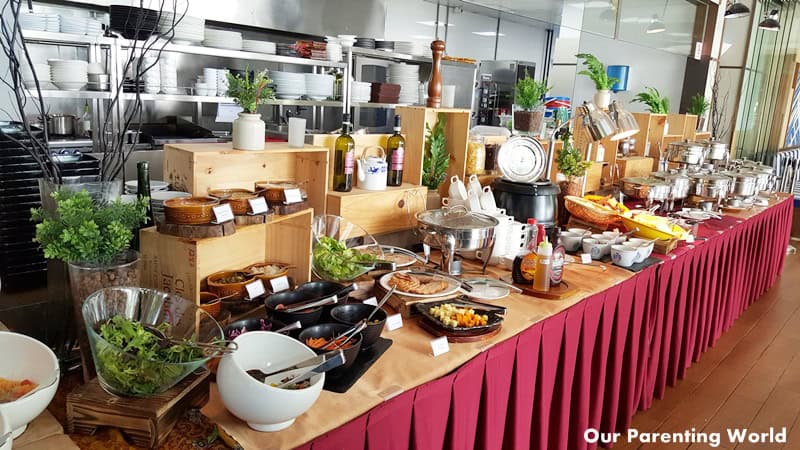 Diners will be pleased to see the wide spread of breakfast offerings at Sandbank from salads, fresh fruits, cereals, cold cuts, pancakes, local embellishments like porridge, noodles to continental breakfast favourites. For drinks, there are fruit juices, milk, tea and coffee.
A closer look at the delicious breakfast spread: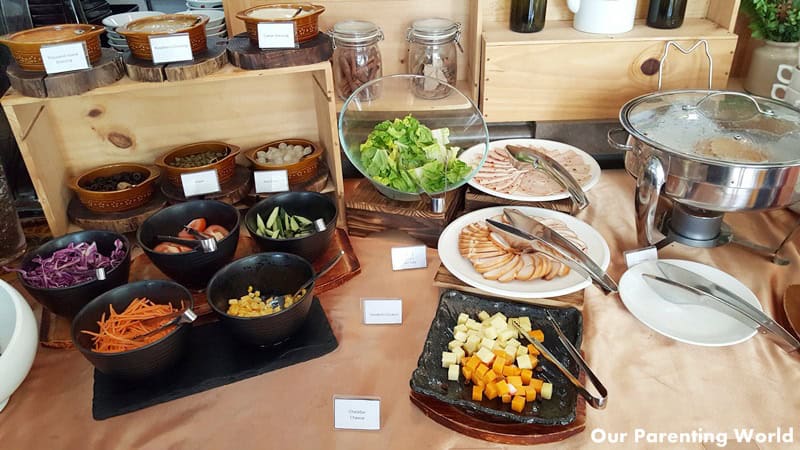 Indulge in healthy greens, fresh vegetables with various salads dressings, cold cuts, smoked chicken and cheddar cheese. 
Continental breakfast favourites like hash browns, baked beans, potatoes, pancakes, bacon, chicken chipolata and many more.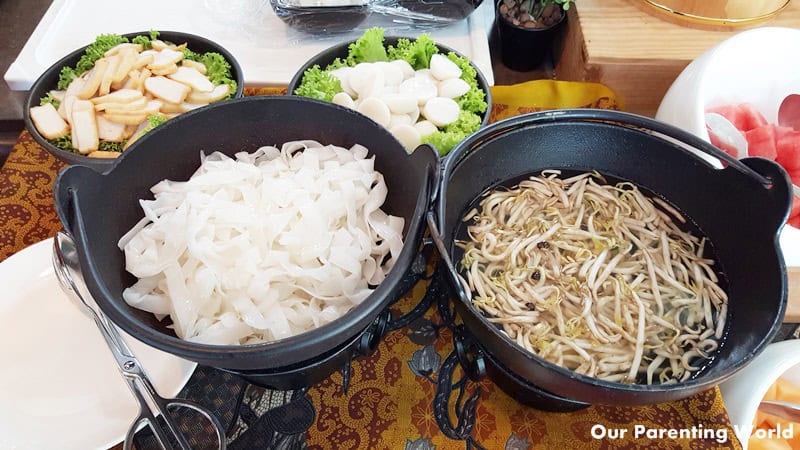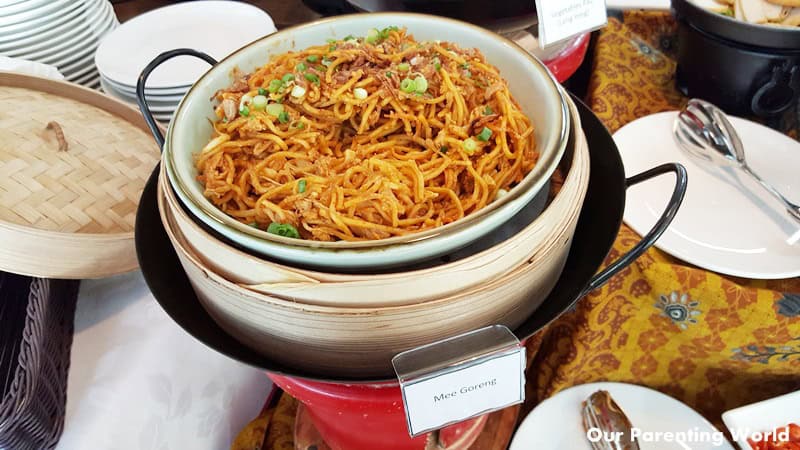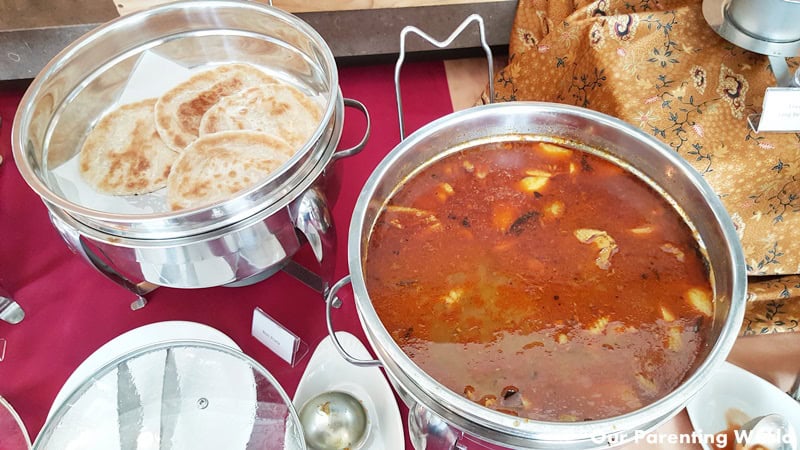 Local favourites like Fish Ball Noodles, Nasi Lemak, Mee Goreng and Indian Roti Prata that will go very well with chicken curry.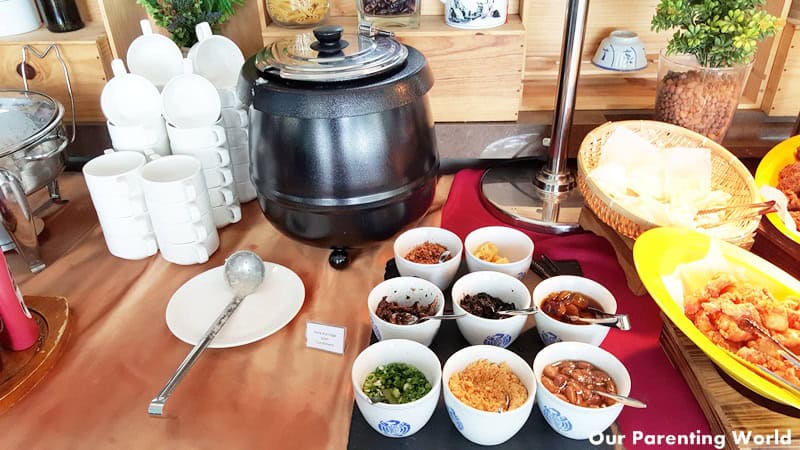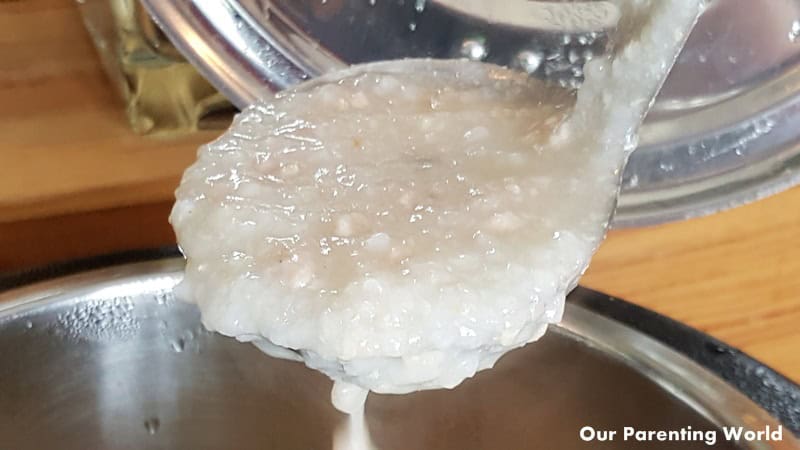 Craving for something warm, try out the delicious and comforting pork porridge with assorted condiments.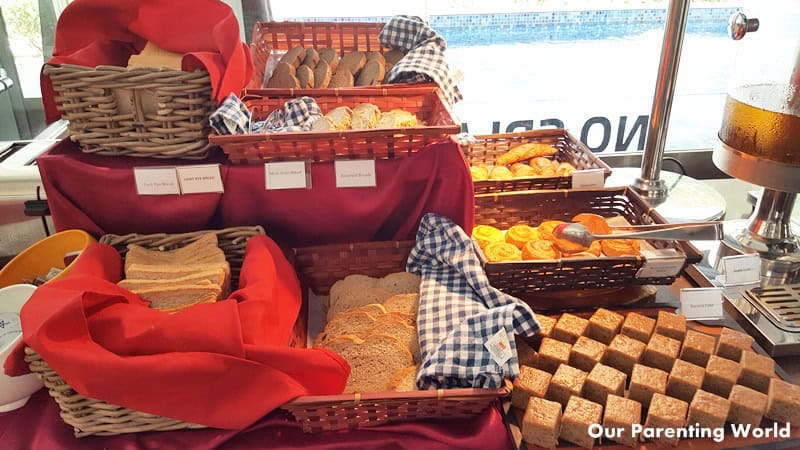 Assortment of breads, pastries and cakes.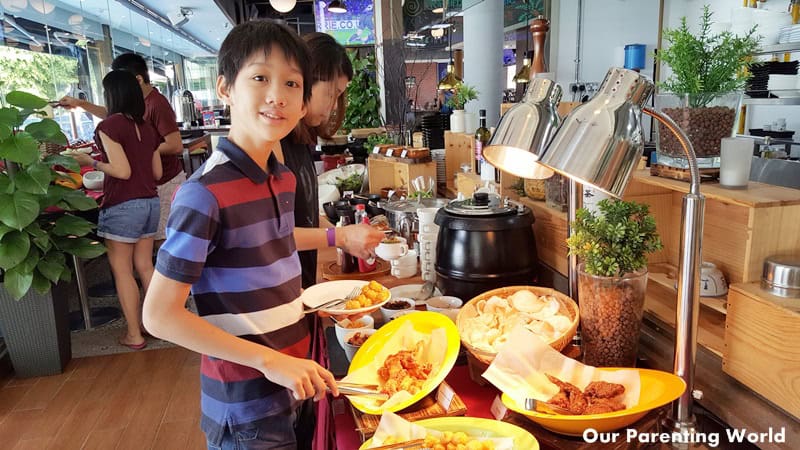 What a sumptuous breakfast spread at Sandbank! 
The family-friendly Sandbank's weekend breakfast buffet is from 8:30am to 11:30am. Right now, there is a promotion suitable for families, each child get to eat for free with 2 paying adults.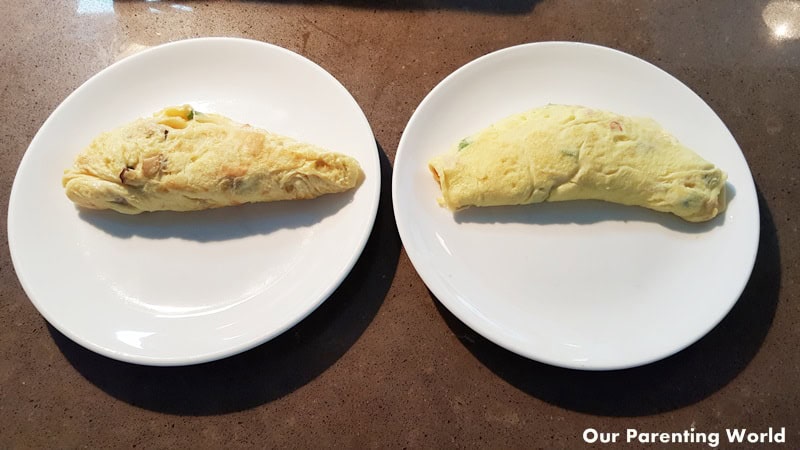 Craving for eggs? There is an Egg Station where you can order your eggs freshly made by the chefs in 7 various ways like omelette, sunny side up, scrambled egg, poached egg, egg benedict, hard boiled egg and soft boiled egg.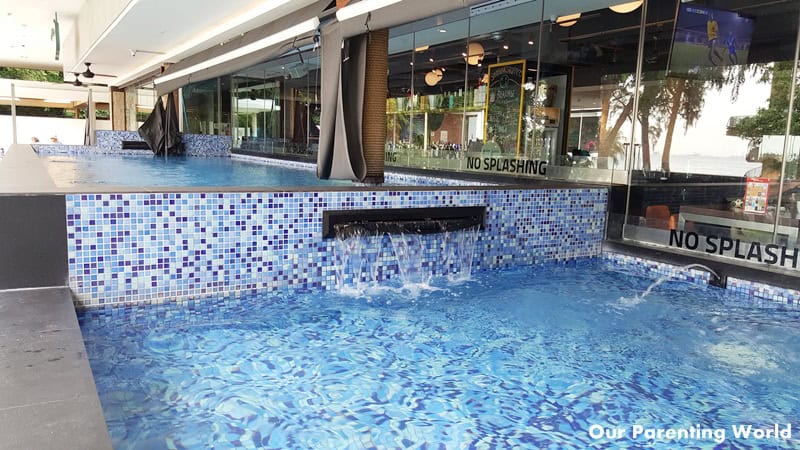 At Sandbank, diners can also look forward to swim at its 15 metres plunge pool located just outside the restaurant. There are 2 sections of the pool, one is about 0.9 metres and the other is about 0.5 metres deep. Remember to bring your swimwear when you visit Sandbank and enjoy swimming and playing at its pool. The pool is opened to Sandbank's diners. 
We thoroughly enjoyed our hearty breakfast at Sandbank!
It is a good place to bond with your family and friends to enjoy scrumptious food at affordable price and having fun at the pool while enjoying a nice scenery of East Coast Park. Don't miss Sandbank's International Breakfast Buffet promotion where each child gets to eat for free with every 2 paying adults! 
Sandbank – International Weekend Breakfast Buffet
Venue: 920 East Coast Parkway, #01-28/32 Parkland Green, Singapore 449875
Breakfast Buffet Operating Hours: Weekends and Public Holidays only, from 8.30am – 11:30am
Prices: Adults $19 nett, Children (4 to 12 years old) $9.50 nett, Kids below 4 years old get to dine for free! Limited time offer, each kid (4 to 12 years old) get to eat for free with every 2 paying adults.
In addition, Sandbank also offer lunch buffet, details as follows: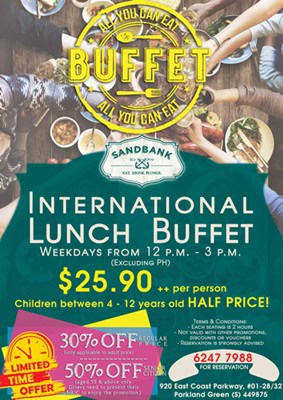 Sandbank
Contact number: +65 6247  7988
Email: events@sandbank.com.sg
Sandbank's Opening hours:  
Tuesday / Wednesday / Thursday: 12 p.m. – 11 p.m.
Friday / Eve of Public Holidays: 12 p.m. – 12 a.m.
Saturday / PH: 8:30 a.m. – 12 a.m.
Sunday: 8:30 a.m. – 11 p.m.
Plunge pool will be available till 7 p.m. from Tuesday – Sunday.
Website: www.sandbank.com.sg 
Giveaway Alert! 
Good News! We are giving away Breakfast Buffet for 4 pax at Sandbank at East Coast Park. Enjoy a hearty and sumptuous breakfast while overseeing a nice scenery and kids can also have fun at the plunge pool at SandBank!
To participate in the giveaway at our Facebook, please go HERE
Hurry, giveaway will close on 15 December 2016 at 23:59Hr
Thank you and Good Luck! 
Giveaway Closed and Winner Announcement! – Update on 17 December 2016
Dear Valued Friends and Readers, 
Thank you so much for your participation in the giveaway!
Drumroll … the very lucky winner has been randomly chosen to win a Breakfast Buffet for 4 pax at Sandbank at East Coast Park and we are pleased to announce the lucky winner:
Sandra Wee 
Congratulations! Please also refer to Our Parenting World Facebook announcement. We will be contacting you shortly on your prize collection.
Thank you to our kind sponsors for the fabulous prizes to our readers and friends.
Thank you to each and every one of you, please stay tuned to our coming giveaways! 🙂
********