The time of the year has come to enjoy the sweet flesh and creamy roe of Hairy crabs, the seasonal delicacy only available during the Autumn period from October to November.
Hairy crab also known as Chinese mitten crab or 大闸蟹 that is named for its furry claws, is a delicacy that is not to be missed!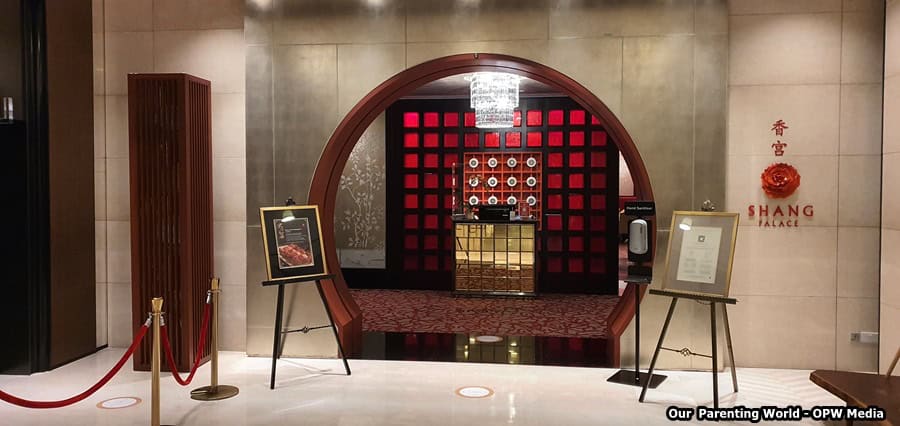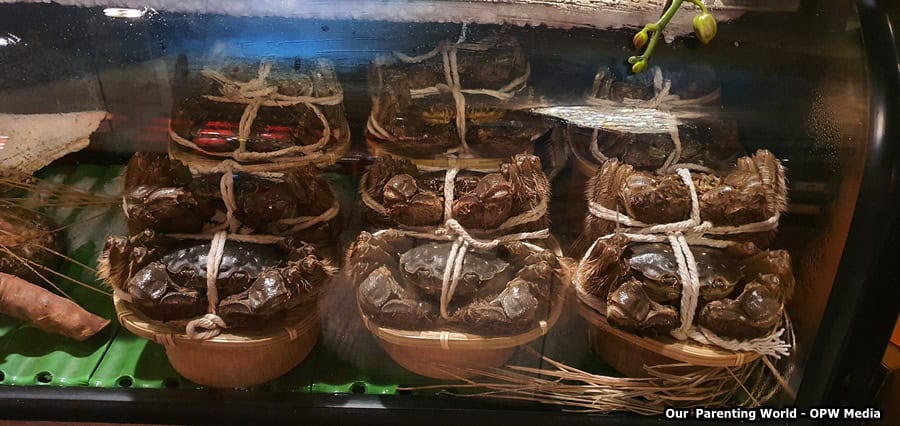 Foodies can look forward to satisfy your cravings for Hairy Crabs and indulge in this seasonal specialty as part of a six-course set menu or select from a choice of delectable a la carte dishes by award-winning Executive Chinese Chef Mok Kit Keung from Shang Palace, Shangri-La Hotel. The Hairy Crabs' specials is available from 12 October to 30 November 2020. 
This luxurious crustacean will be prepared by Chef Mok using various culinary techniques to showcase its distinctive and delicate flavours.
Here's the highlights of the delightful Hairy Crab Six-Course Set Menu as follows: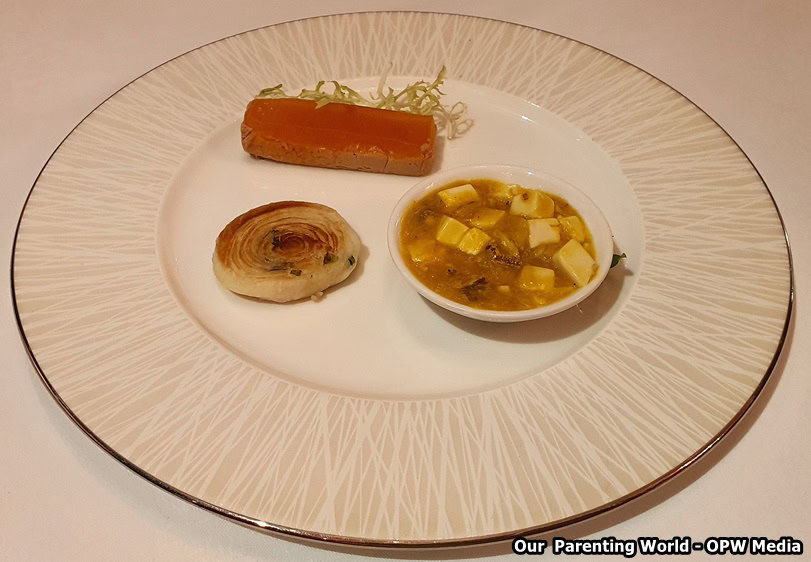 Foie gras with tomato jelly accompanied with braised bean curd in hairy crab roe with pan-fried spring onion pastry. 
In this signature creation and beautifully plated dish showcases the unique pairing of savoury braised hairy crab roe with diced bean curd served with crunchy homemade spring onion pancake that has been pan-fried till golden brown together with the buttery and delicate Foie gras with tomato jelly. This will be our first taste of some hairy crab roe in this dish.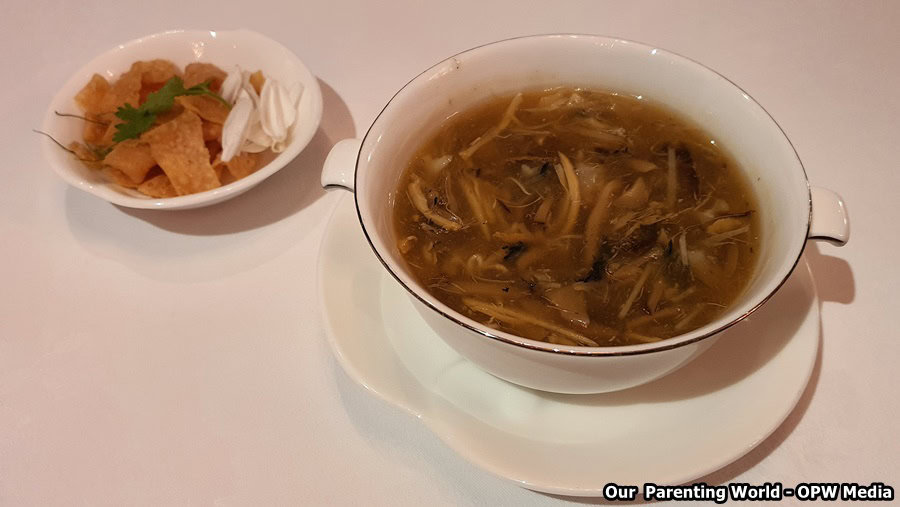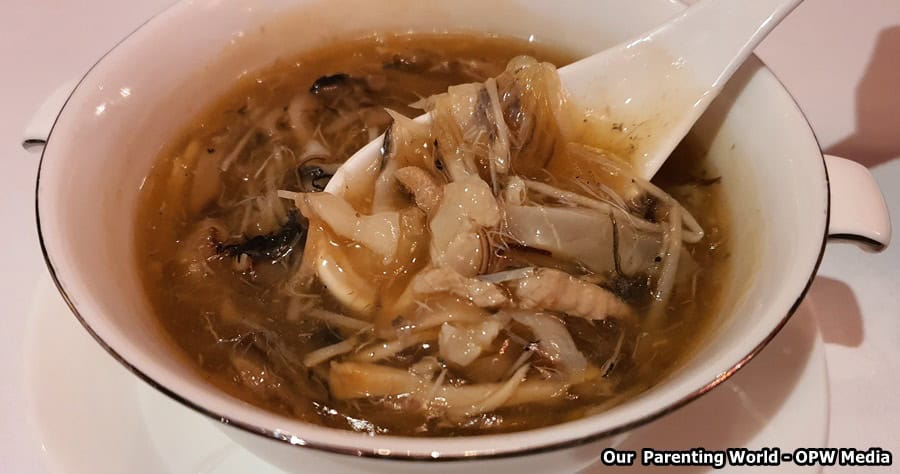 Traditional Braised Yellow Eel Bisque with Shredded Abalone and Chrysanthemum
This is a delicious bowl of rich and thick soup that is filled with nutritional benefits like eel and abalone, provide a fantastic source of mega-healthy omega-3 fatty acids and other health benefits. Pour the crackers and sprinkled the Chrysanthemum for added crunch and fragrance.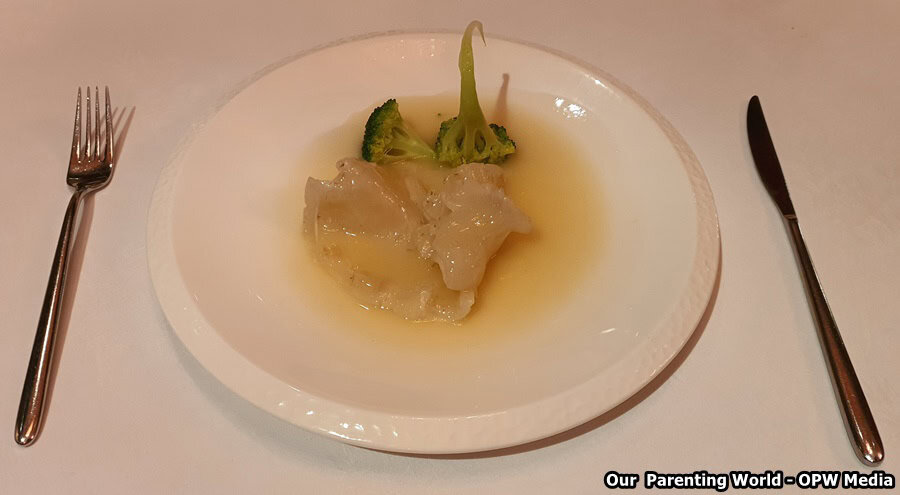 Braised Giant Fish Maw with Chinese Yellow Wine
This huge piece of fish maw is wonderfully flavoured and braised till it is so soft and tender that it melts in your mouth.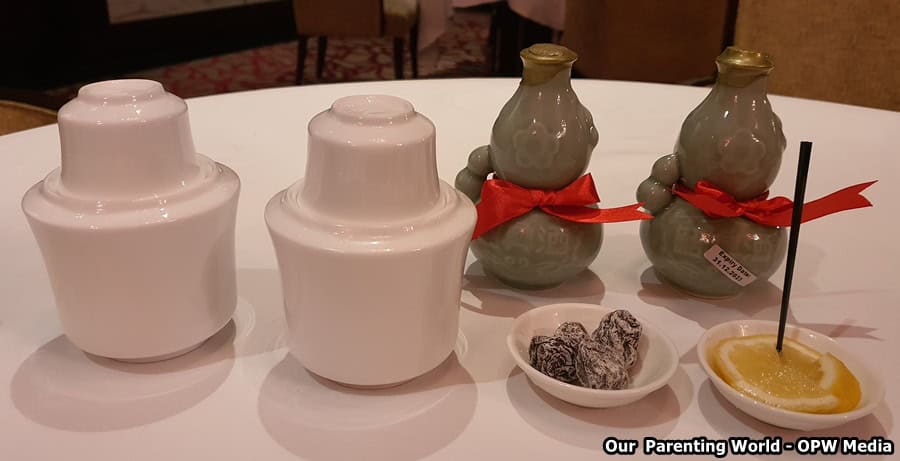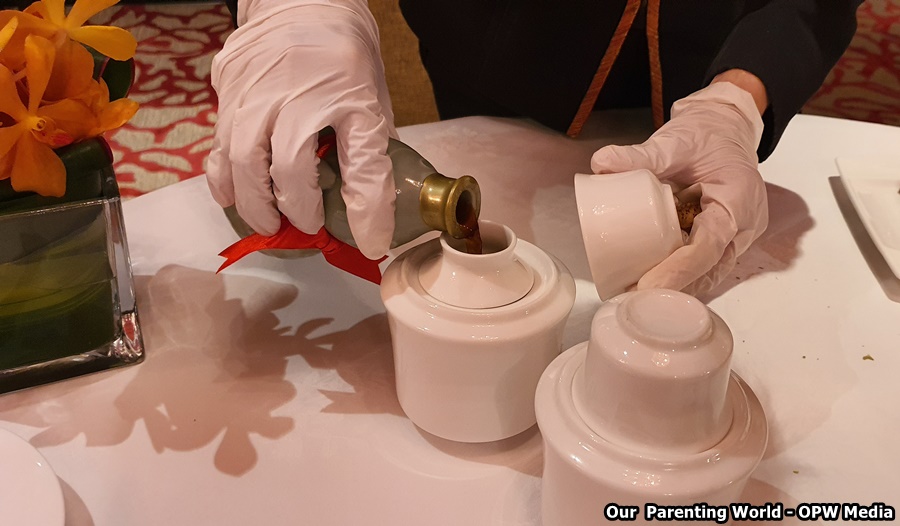 8-Year Old Yellow Wine
The Hairy Crab six-course menu comes with a bottle of 8 Year Old Chinese Yellow Wine. This crustacean delight is traditionally paired with Chinese yellow wine that is good for the body. According to Traditional Chinese Medicine (TCM), crabmeat is considered to be high in yin energy, that can cause cooling effect. In order to prevent from causing harm to the intestines and stomach by drinking the yellow wine will help to counteract these effects.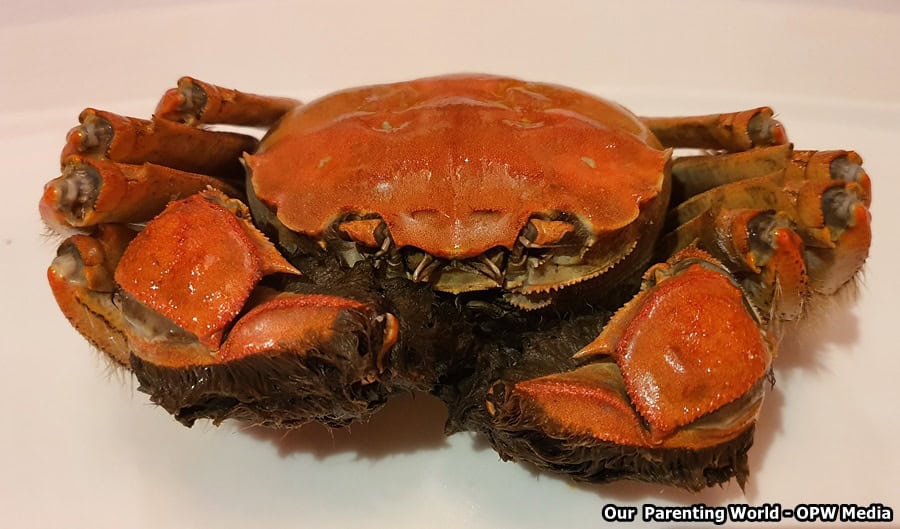 Steamed Hairy Crab
The main highlight and the star of the menu is the Steamed Hairy Crab! Having the hairy crab steamed is the best way to enjoy the freshness and natural sweetness of this wonderful delicacy.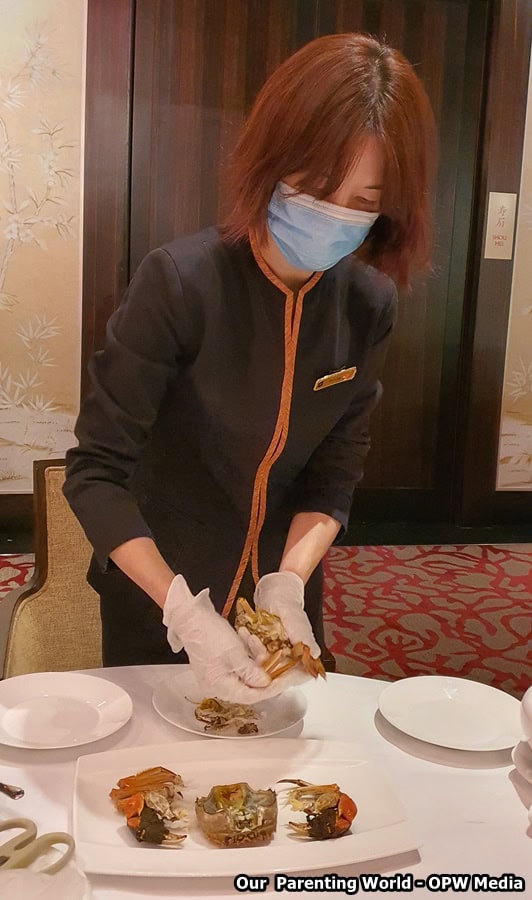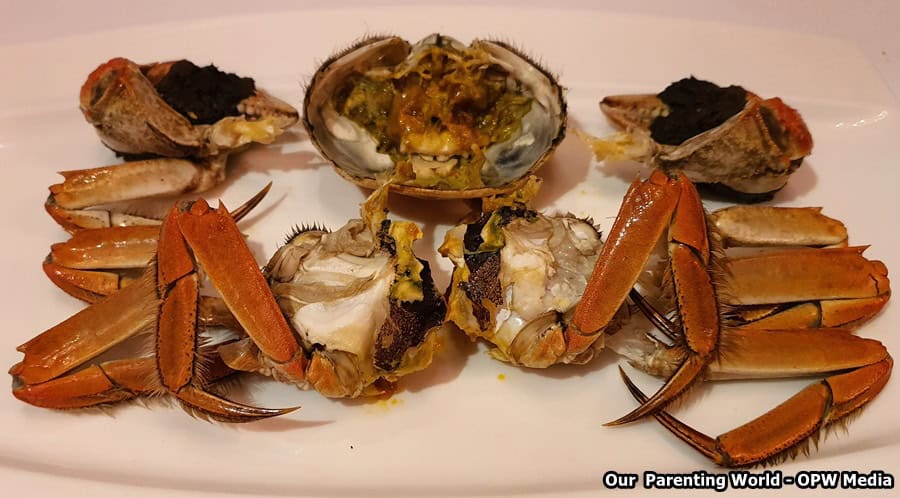 If you don't know how to deshell the hairy crab or you prefer to have someone to do it for you, Shang Palace provides deshelling service so that you can enjoy this crustacean delight without dirtying your fingers. So thoughtful of them!
The friendly staff skillfully deshell the hairy crab, extract the crab meet, carefully place and arrange the meat onto the plate. We enjoyed the hairy crab, the roe is rich and creamy and meat is so fresh and sweet! After finishing the hairy crab, a cup of ginger tea is served to help you balance the cool element from eating the crab as the ginger tea will warm up your body.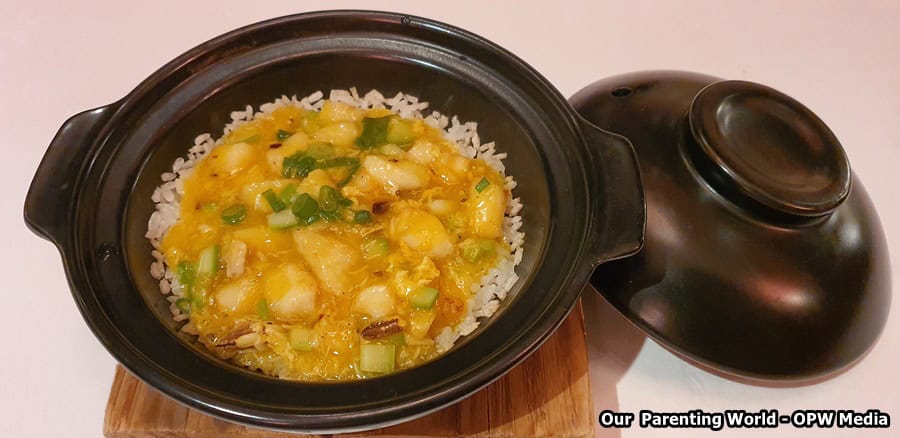 Steamed Korean Rice and Diced Cod Fish with Hairy Crab Roe served in a Claypot
This is a comforting and sumptuous rice dish filled with savoury hairy crab roe and fresh diced cod fish. So tasty that we finished every grain of the rice!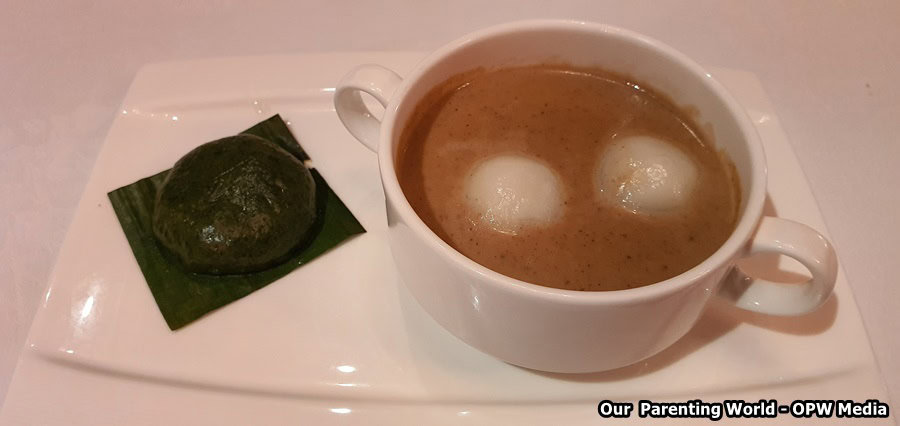 Sweetened Walnut Cream with Glutinous Rice Dumpling accompanied with Hakka Cha Kwo
Enjoy a bowl of sweet and creamy walnut mixture with soft and chewy dumplings, followed by a piece of sticky, savoury Hakka Cha Kwo as desserts to end of a fabulous meal! 
Shang Palace presents Hairy Crab Indulgence
The six-course menu is priced at SGD$218++ per person and comes with a bottle of 180ml 8-year-old Chinese yellow wine from 12 October to 30 November 2020 and available for lunch and dinner. 
For dining reservations and further information, please send an email to dining.sls@shangri- la.com or call (65) 6213 4398. Prices are subject to 10 per cent service charge and prevailing government tax. To find out more, please visit its website at https://www.shangri-la.com/singapore/shangrila/offer-detail/dining/hairy-crab-indulgence-twenty/