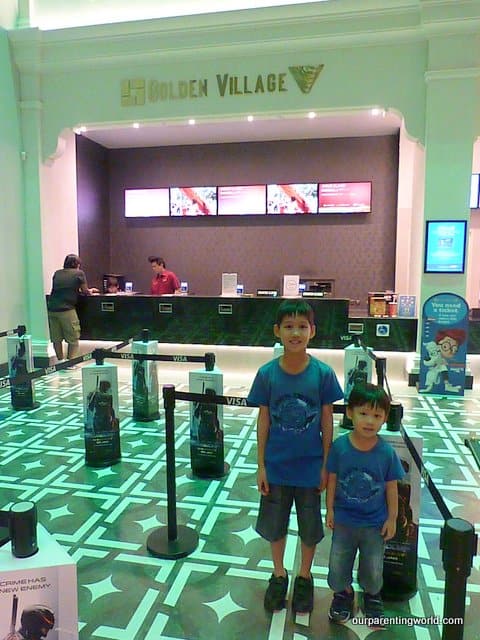 Our Parenting World, Gor Gor and Di Di were at Golden Village Katong to catch a movie. Golden Village Katong is located at 112 Katong, 112 East Coast Road #04-09. 
Thinking of what to do with your kids on a Saturday morning?
Look out for Golden Village Kids Flix program which aims to promote kiddy fun to bring cheers to parents and children on a Saturday morning. 
Every fortnight, parents and children can visit Golden Village to catch movies for just $6 a ticket at the stated dates and locations for its Kids Flix program on a Saturday morning. Children below the height of 90cm enter for free. You can also purchase a Kiddie Combo at $4.
Please click HERE to check Golden Village website for its terms and conditions and for the latest Kids Flix movies and updates.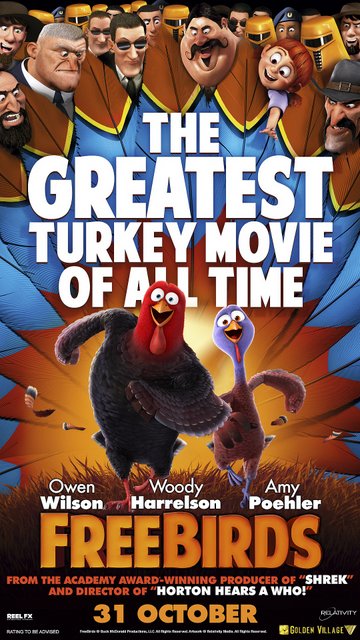 The movie we watched is Free Birds (2D). It is about a turkey named Reggie who gets kidnapped by Jake, the president and the only member of Turkeys Liberation Front to travel back in time to the first Thanksgiving to begin their adventure to take turkeys off the menu for Thanksgiving once and for all. It is an enjoyable movie that is suitable for all ages. 
Our Parenting World, Gor Gor and Di Di would like to thank the kind and lovely organisers and Golden Village for inviting us. We love the movie and enjoy our experiences at Golden Village.
To find out more about Golden Village and its Kids Flix program, please click HERE.