In Singapore's hot and humid climate, it is hard not to perspire especially when you are outdoors under the sun. It is easy for bacteria to accumulate as heat and sweat get trapped in our body hair that will lead to certain unpleasant conditions such as body odour. 
NO HAIR CREW specialises in depilatory creams for men for an effective, safe and low-cost solution to remove unwanted body hair. Whether you are trying to keep cool or prefer to have a smooth, hair-free physique and or simply to impress your loved one, NO HAIR CREW is a fuss-free Hair Removal Cream made just for men.
Our Parenting World – OPW Media team is pleased to be able to interview Mark Stanlein, NO HAIR CREW's Brand Ambassador where he will share more about the products, the trend of manscaping and grooming tips for men.
About Mark Stanlein, he has close to 20 years of experience working in the beauty/grooming industry for brands including Shiseido, La Mer, Bobbi Brown, Jo Malone, Crabtree & Evelyn, Maria Galland. Mark joined NO HAIR CREW in 2019 with a deep understanding on what today's consumers want. He believes a product is more than its utility but also a philosophy that shares its brand values with the consumers. In today's consumer-driven world, everybody is looking for an experience that brings meaning to their lives, shifting what they consider as the selling points of a product to their emotions.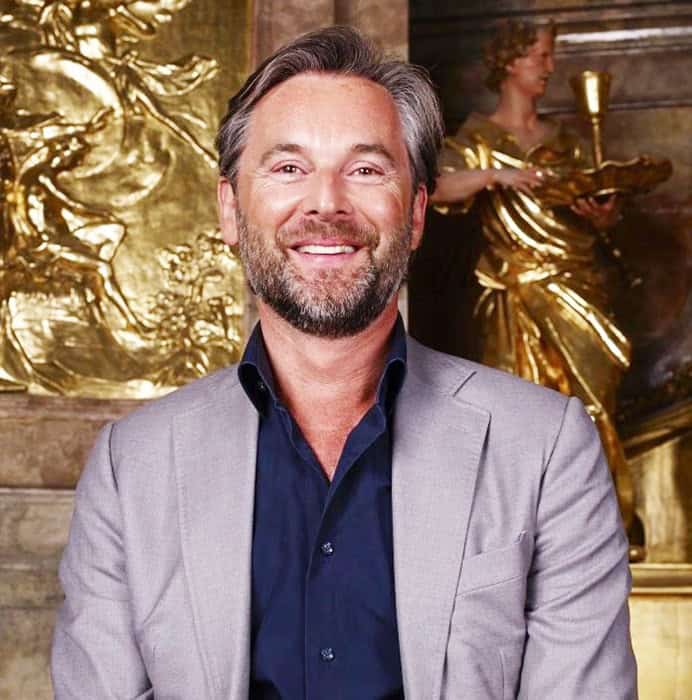 Exclusive Interview with Mark Stanlein (MS), NO HAIR CREW's Brand Ambassador 
1. Please share with us more about your professional background and how did you become the brand ambassador for NO HAIR CREW?
MS: I have more than 25 years of experience working in the beauty and grooming industry for brands like Shiseido, Estee Lauder, La Mer, Bobbi Brown, Jo Malone, Crabtree & Evelyn, Babor, Maria Galland and QMS Medicosmetics and joined NO HAIR CREW as their beauty consultant and brand ambassador in 2019. I came across this unique brand with a pure focus on men with an organic and vegan reference. These days in the world it is all about differentiation and "what´s in it for me"
2. Can you tell us more about NO HAIR CREW and what are the uniqueness of its products?
MS: As a one-of-a-kind product-range, to address men's grooming needs and the type of body hair they have, NO HAIR CREW is made in Spain, dermatologically-tested for efficacy, vegan-friendly, and designed to be gentle on the skin while reducing ingrown hair and making regrowth hair less coarse after every use.
Each of the two products: Body Hair Removal Cream (with Energising Ginseng) and Intimate Hair Removal Cream (with Soothing Seaweed) uses its respective ingredients to give a 100% pain-free experience, and are powered by fast-acting and skin hydrating ingredients that do not irritate the skin but specially targets hair and penetrates follicles of that area. As compared to shaving, NO HAIR CREW leaves a man hair-free for a much longer time and poses zero risks of razor cuts. Each tube is priced at S$28.80 making it value-for money for consumers.
Besides, NO HAIR CREW is specially created for men, by men, with a masculine packaging design as well as look and feel/smell. Performance driven and results-oriented are just two ways the brand puts a great focus on the user experience of men.
3. What are your thoughts on the trend of manscaping?
MS: Unlike a decade or more ago, male body grooming is driven by fitness and competitive sports. Today, as attention to health and wellness has extended to a wider range of consumers as well as exposure to popular culture such as K-Pop and K-beauty, they are now more open to explore new and current grooming trends that they see on social media or hear from those around them. Traditionally, men used to steer clear from using beauty products and consider that behaviour part of their identity, but today's men want to feel good and look good, for their partners, themselves, their friends and on Instagram too. There is nothing wrong with a hairy body, but men should have a choice when it comes to how much body hair they want. There are many reasons why men go hair-free, it can be for sports, showing off a tattoo, or to improve their love life. Sometimes it's just a personal preference to be able to be hair-free. Regardless, men should not be held back by unwanted body hair and NO HAIR CREW fills that need in today's men's grooming market.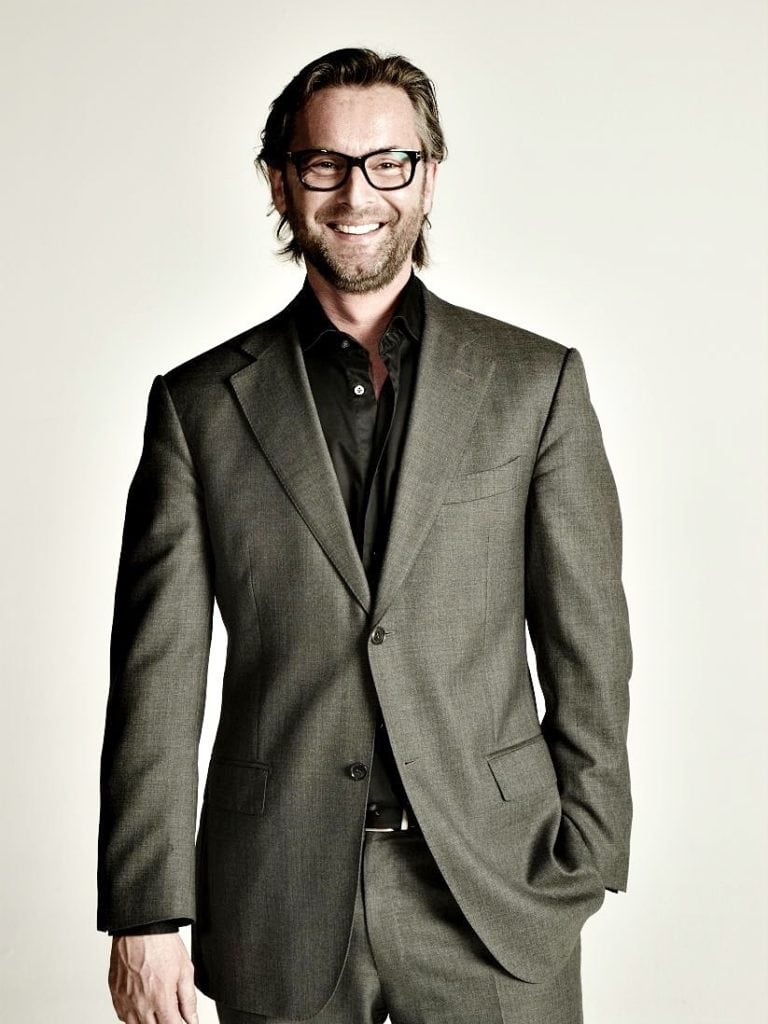 4. What are some criteria that men should look out for when selecting skincare products?
MS: These days men are looking for brands and products they can relate to. Men tend to be practical beings, so the efficacy of a product would be a huge tick. Products should be convenient and easy to use at any moment he wants or considers needed, and it has to be very user-friendly. Although one can also imagine synchronising with their partners who are into skincare or grooming and base their selection on a routine they can both do together.
5. What's your daily skincare routine?
MS: I am European (Dutch) and in this side of the world one looks at multi-purpose/ multi-functional products. As I have been responsible for a large part of Asian countries, I realise that the approach in Asia towards skincare is very different. Therefore, I would use between 5-8 products every morning and every evening, as this is my business and I realise that the face/skin is and will always remain to be your first impression you make, no matter which age.
6. What's your advice to men on taking care of their skin and health, what are some of the key grooming tips that all men must know?
MS: Try to find a brand which connects to your values and your needs. One can never start early enough. Keep it simple if you don`t have too much to spend, but don´t go cheap. Purchase a great cleanser and a moisturiser as a base, then add serum, eye cream and exfoliant if you have more to spend. Always listen to what your skin tells and how it feels. Stay loyal to one brand, don't mix products of different brands, as they might have different approached, structures and ingredients, which may not necessarily work together let alone stimulate each other. Also protect your skin from pollution and sun, these cause the biggest skin problems.
7. Lastly, do you have anything else that you would like to share with our readers about NO HAIR CREW and what's next for you?
MS: Hair removal is a thing for men, no matter which age, sexual preference or culture. These days 78% of women prefer their men hair-free! In competitive sports these products are a need to have, as they are required for optimal results (eg. swimmers remove body hair so as to reduce drag allowing them to be as streamlined as possible).
The shape of muscles also looks more proportionate without hair. Taking care of your body and skin is something which is already common practice. Dermatologists and doctors are stating that people could get to an age of 128 year-old. This would mean we need to take care of our body and skin much longer and much more intensively. I am impressed in Singapore about how men are taking care of their body, now it is the need of their skin and their process of hair removal.
Furthermore, people who go for tattoos need to remove their hair from their skin before getting one and NO HAIR CREW serves that need well instead of having to shave, which could result in nicks and cuts.
Thank you Mark Stanlein for taking our interview!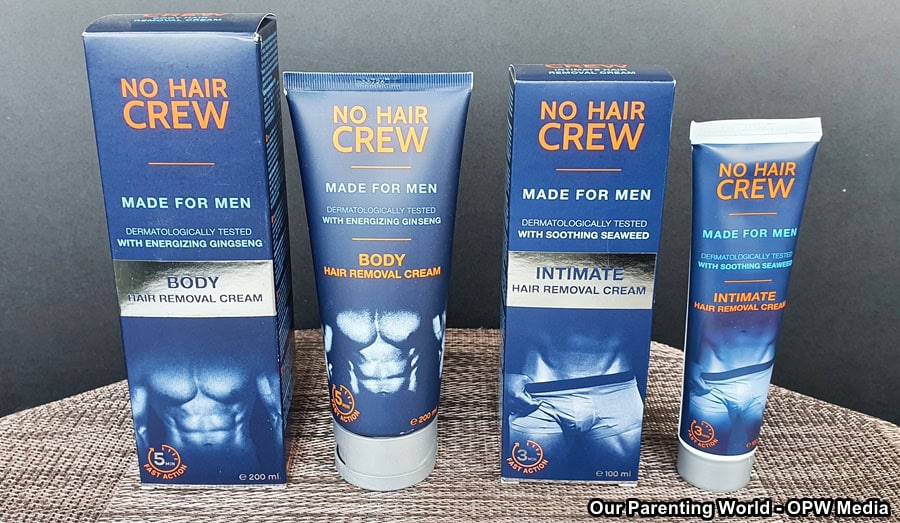 NO HAIR CREW products are specifically developed, tested and proven to be effective for male hair removal. Male hair tends to be coarser than female hair. The roots are often stronger and deeper. For optimal results and usage experience always use products specifically developed for men. Currently, they have two products NO HAIR CREW Intimate Hair Removal Cream with Soothing Seaweed and NO HAIR CREW Body Hair Removal Cream with Energising Ginseng.
NO HAIR CREW Intimate Hair Removal Cream with Soothing Seaweed (S$28.80, 100ml)
This product contains seaweed that helps to moisturise and bring natural balance to the skin with ionising elements (trace elements in the form of chelates, vitamins and minerals) consisting of skin-caring ingredients and a proven 24-hour hydration effect. 
Simply place the cream on the spatula provided, apply a thick layer of cream on the part where you want to remove the hairs and make sure you cover the whole area with the cream. After applying, wait at least 10 minutes, use the spatula and gently scrap away all the hair. After removing the hair, use a wet towel to wipe away any excess hair.
It is so easy to use, you can have hair-free area in a fast and convenient way. The cream is very gentle and yet effective in removing hairs and any unwanted stubble. It gives longer-lasting result and less ingrown hair. Now you can enjoy hair-free skin without suffering pain from cuts like using a shaver. This is particularly useful for certain parts of the body that are more sensitive, delicate and susceptible to pain like the groin area, testicles and butt.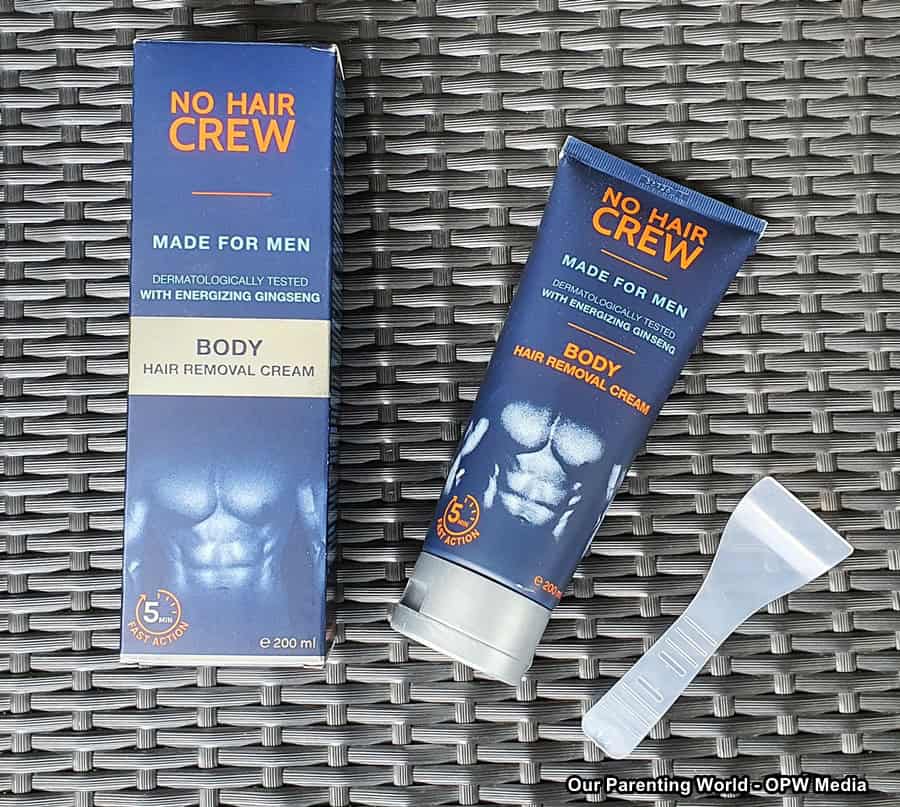 NO HAIR CREW Body Hair Removal Cream with Energising Ginseng (S$28.80, 200ml)
Ginseng has been used in traditional Chinese medicine for centuries and is well-known for its antioxidant and anti-microbial properties, that can help to calm and soothe damaged or dry skin. It also contains numerous bioactive compounds, including saponins, polysaccharides, pectin, sugar, vitamins B1, B2, B12, pantothenic acid and minerals. With NO HAIR CREW Body Hair Removal Cream with Energising Ginseng, it reduces the occurrence of ingrown hairs and gives you a silky smooth skin for a longer period. 
NO HAIR CREW is available in Switzerland, Germany and Austria. In Singapore, NO HAIR CREW is exclusively distributed by Beauty Circus Pte Ltd. Both products are priced competitively at S$28.80 each. 
To find out more about NO HAIR CREW Intimate Hair Removal Cream and Body Hair Removal Cream and to purchase, please go to www.beautycircus.co.