Dodie was created in France and it has been a premium baby care brand since 1958, supporting parents and babies in 25 countries with more than 200 Dodie products to cater to their every need. 
Dodie now under the H&H Group in 2016 has started their second wave of expansion and has arrived in Singapore in April 2019. Dodie's products are natural and up to 98% of ingredients are from natural origin. The products are enriched with certified organic aloe vera, cotton and witch hazel extracts to cleanse, nourish and protect the delicate skin of the little ones and even for newborns. They are also hypoallergenic and dermatologically-tested skincare products. 
Thanks to Dodie, we received the lovely Dodie Baby Luggage that consists of baby care products like 3-in-1 Cleansing Water, 3-in-1 Cleansing Gel and 3-in-1 Moisturizing Cream.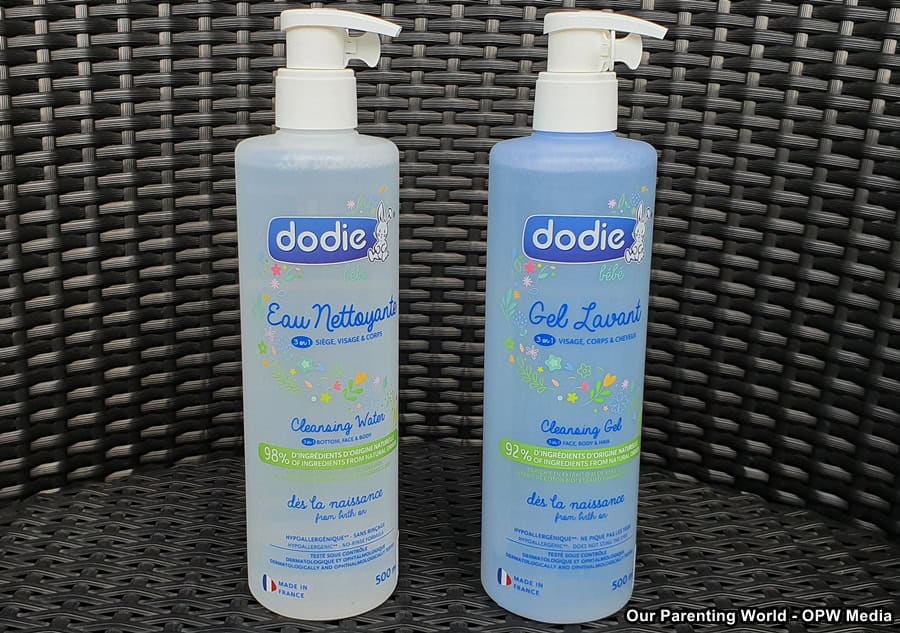 3-in-1 Cleansing Water (500ml) (L) and 3-in-1 Cleansing Gel (500ml) (R)
For Bathtime, cleanse your baby skin with the 3-in-1 Cleansing Water that helps to remove impurities while taking care of the delicate skin by protecting, moisturising and soothing it. It is easy to use, simply apply with a cotton pad to clean your baby's bottom, face and body. The product does not need to be rinsed off. 
The 3-in-1 Cleansing Gel (500ml) is used to effectively clean babies' hair, body and face, at the same time it helps to soften and soothe their skin in 1 step. This soap-free base formula is gentle and will not irritate your baby's delicate skin and eyes.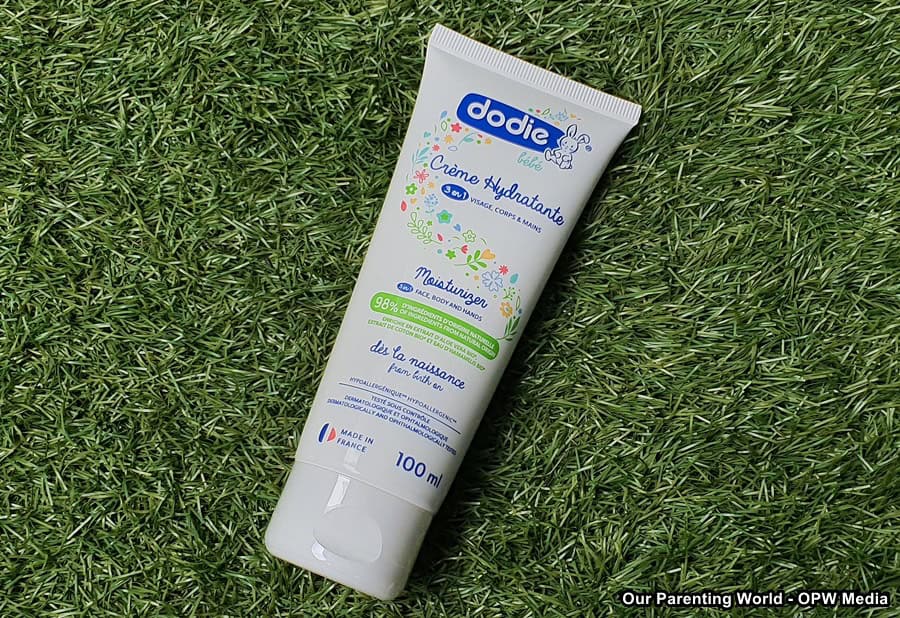 3-in-1 Moisturising Cream (100ml)
After Bathtime: Use the 3-in-1 Moisturising Cream, it is a daily essential that will help to nourish and protect the baby's delicate skin after washing. Its creamy and non-sticky texture makes it easy for absorption without a greasy feeling. 
Dodie, the premium French baby care brand is now available in Singapore, to find out more and stay updated on all things Dodie, please follow Dodie on Facebook at Dodie.sg, Instagram @Dodie.sg and website at https://dodie.sg/