Photo Credit: Breastfeeding Challenge 2015
In conjunction and celebration of World Breastfeeding Month, Thomson Medical in partnership with Phillips Avent, Spring Maternity, Passion Card, NTUC U family and HeyBaby SG organised the Breastfeeding Challenge 2015, a nationwide movement to support and encourage breastfeeding mothers in an attempt to break the Singapore Book of Records for the largest ever breastfeeding event in Singapore.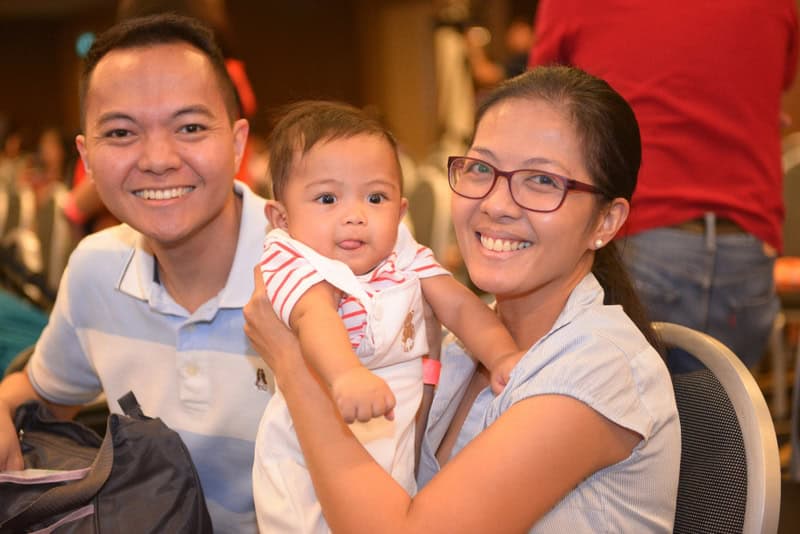 Photo Credit: Breastfeeding Challenge 2015
August marked a special occasion for Singaporeans as we commemorated the nation's 50th year of independence. Our nation's golden jubilee celebrations were made more meaningful as the Breastfeeding Challenge 2015 event involved our Jubilee babies coming together to break a national record. 
Goodnews! On 29th of August at 10 o'clock in the morning, approximately more than 200 mothers took up the challenge to breastfeed together in the same hour. Besides setting a breaking record of 154 mothers breastfeeding at the same time with the Singapore Book of Records, renowned lactation expert Mrs Wong Boh Boi, Senior ParentCraft Educator of Thomson Medical Centre, was also present to share insights on breastfeeding to encourage mothers to breastfeed. 
According to Health Promotion Board's National Breastfeeding Survey 2011, most mothers in Singapore would initiate breastfeeding after birth. However, only 30 per cent would continue to do so exclusively for at least two months. These figures were low when compared to other developed countries such as South Korea, where at least 50 per cent of mothers continued to breastfeed exclusively for at least two months!
Thomson Medical believes that breastfeeding has numerous benefits for both Mum and Baby, and is spearheading this annual Breastfeeding Challenge event to increase the awareness of advantages of breastfeeding. It aims to encourage more mummies to continue breastfeeding longer after birth with exclusive insights and tips!
This truly inspiring community programme saw women from different cultural, family background and lifestyle, gather to show their support for the cause. 
For more information, please visit Thomson Medical's corporate website at www.thomsonmedical.com.
For more information on various activities, workshops and seminars for parents and children, please refer to Rise & Shine website at www.riseandshine.com.sg