{Advertorial}
L'Amande
 is one of the five oldest soap brands in the world. L'Amande was founded and flourished in Marseille, then it crossed the Alps and continued to flourish in the second home of the Mediterranean soap making: Western Liguria.

Relying on its noble background, today L'Amande soap is still produced in vats using the ancient original recipe and only the best ingredients, extra pure soap of great quality and value.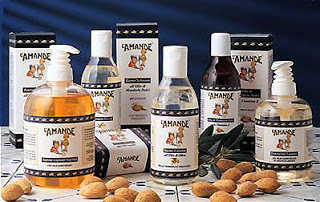 Over the years, our line of products had been extended to include foam baths, liquid vegetable soaps, shampoos, creams, massage oils, lip balms, toothpastes, and more. In short, a complete range of personal hygiene products in which quality is the first priority.
Please click this link to find the location of the products in Singapore.