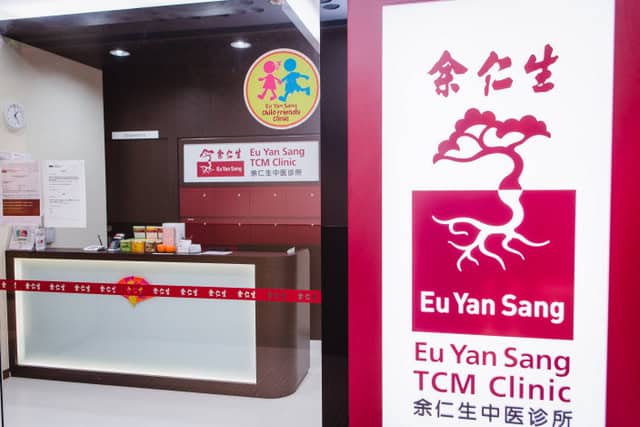 Photo Credit: Eu Yan Sang
{News Highlight}
TCM (Traditional Chinese Medicine) is getting more and more popular in Singapore. With the growing demand, Eu Yan Sang recently opened its 28th TCM Clinic at  Eastpoint Mall in December 2014 and with another upcoming opening of its 4th TCM Wellness Clinic at Plaza Singapura on 21st January 2015, Eu Yan Sang Integrative Health (EYSIH) aims to make quality, affordable Traditional Chinese Medicine (TCM) more accessible to Singaporeans.
Parents looking to seek TCM treatment for their children can look to the latest child-friendly TCM Clinic at Eastpoint Mall in Simei. The physicians are handpicked with clinical experience treating young patients up to 12 years old. They seek to provide the most appropriate remedy based on individualised constitutions and conditions, treating the root of the problem instead of just its symptoms. This ensures that the medical conditions do not relapse as frequently. 
Caryn Peh, Managing Director of EYSIH pointed out that the Eu Yan Sang TCM Clinic at Simei is specially designed as a Child-Friendly Clinic to better meet the needs of the residents and young families in the Simei neighbourhood. She also mentioned that more than 80% of paediatric patients seen at their Child-Friendly Clinics suffer from digestive and respiratory conditions.
Young patients at the clinic will feel at ease and settled while waiting for their consultation as there is a dedicated play area that is equipped with ample toys and books. The toys are sanitized daily to ensure the clinic uphold the highest sanitary efforts. To enhance the experience of each visit for the young patients further, every patient would be given an age-appropriate gift at the end of their visit for being the physician's star patient.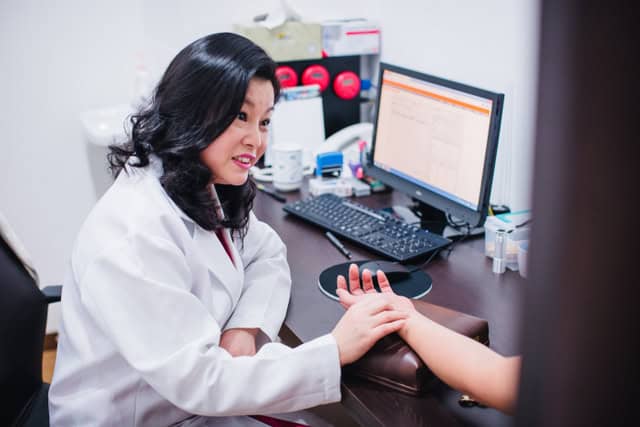 Photo Credit: Eu Yan Sang
At Eu Yan Sang TCM clinics, patients are ensured that their safety is echoed at each stage of patient care.  All the physicians are registered with the TCM Practitioners Board and they comply with Eu Yan Sang's strict clinical standards. These physicians receive continuing TCM education to stay up to date on current TCM knowledge. Clinic audits are also regularly conducted to ensure adherence to the same high clinical standards.
Eu Yan Sang's quality standards are also extended to the use of quality herbs in the clinics, and the award-winning Clinic Management System carries out stringent checks on every medication to ensure accurate dispensary and safeguard patient safety.
In line with Eu Yan Sang's corporate vision to be the leader in the industry, EYSIH believes in a holistic approach of providing patients with informed choices on the best of east-west medicine, and continues to work closely with Western Medical Practitioners to bring about better patient outcomes for its patients. To find out more about Eu Yan Sang, please click HERE.